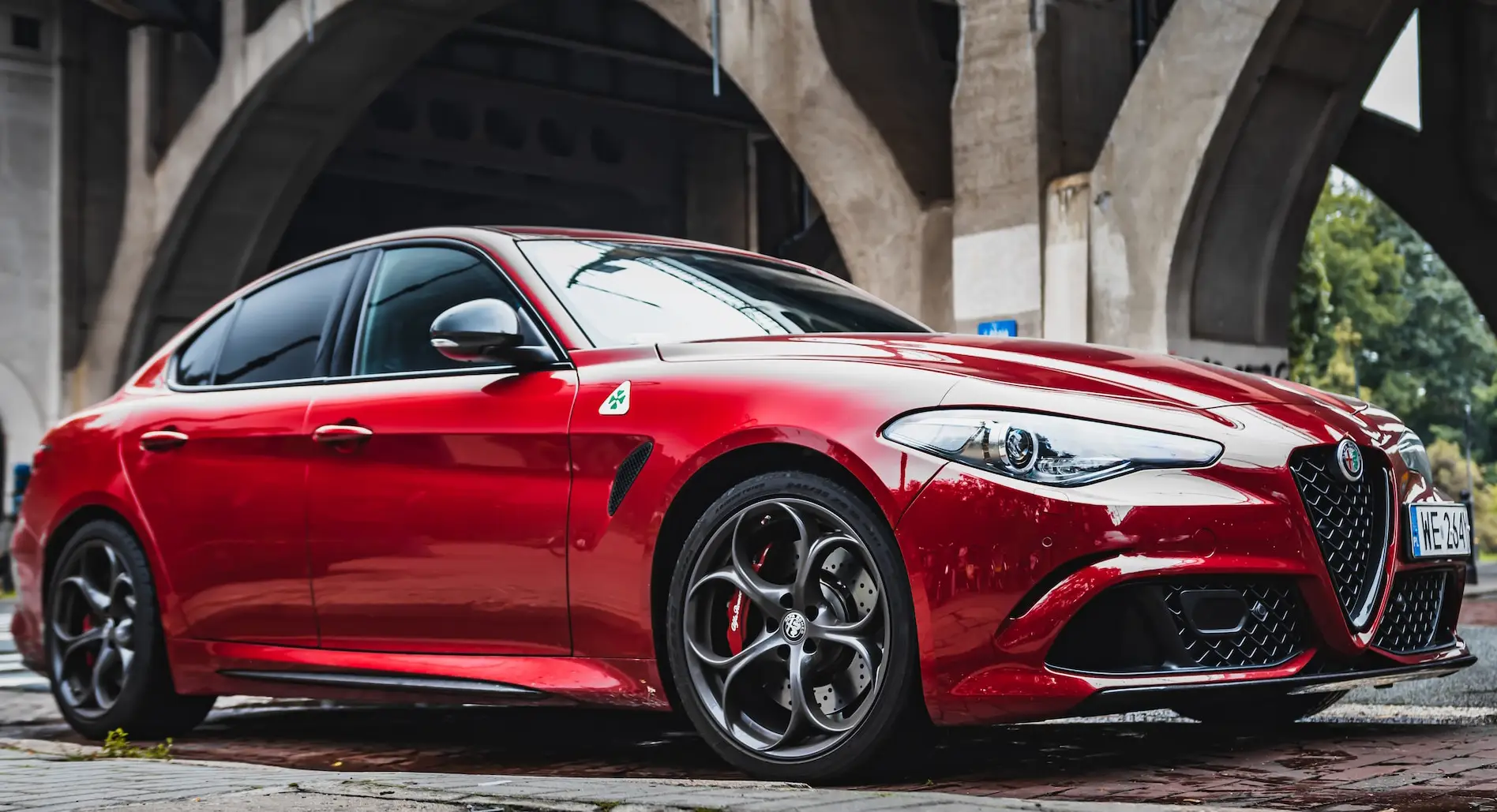 The car with the funny looking front, as those who lack appreciation for Italian style might call it, Alfa Romeo has been producing cars for well over 100 years now and has given the motoring world some sleek designs, along with romantic model names to match.
But, what happens when the classy exteriors of these cars get crumpled in a crash, or when parts under the bonnet begin to show signs of age? If your Alfa is giving you constant maintenance-related headaches, or if it's in need of expensive repairs that just aren't worth paying out for, consider selling your car as scrap or salvage instead. The Scrap Cars For Cash sales process is lightning fast, going from sending you quotes to paying you what you've earned in just a matter of days.
Reasons Alfa Romeos Are Scrapped
Alfas are not excused from facing the everyday dangers and inconveniences of the road. Accident damage is a leading cause of car scrappage, with uneconomical write offs being illogical to repair. We can take cars that aren't worth the time or investment to repair, meaning that even after a bad smash, you can still profit from your stricken Alfa Romeo.
Crash damage isn't the only reason that Alfas are scrapped, though. As we mentioned, these cars have been around for over a century, and with the average age of a scrap car being 14 years old, Alfa Romeos from even the late-2000s are appearing in our books. Wear and tear damage is inevitable for any vehicle and can lead directly to another major reason that car owners choose to scrap; an MOT failure. If years of hard service have worn out your motor to the point where it's no longer deemed safe, giving us a call might be the next best thing for you to do.
Scrap Alfa Romeo Value
Putting one value to every Alfa Romeo is an impossible task. Each individual car will be worth a different price, and these values are determined by taking into account several factors. The most important of these is the weight of the vehicle. Heavier cars are generally given a higher starting value than smaller cars, simply because they're made of more metal, the raw material that our buyers are ultimately looking for. At Scrap Cars For Cash, we are constantly monitoring the fluctuating value of scrap metal to ensure your car will never be undervalued.
Don't worry, MiTo drivers; your smaller cars can end up surpassing the value of a bigger Alfa if the other factors involved have a more positive impact on the overall value of the car. Age, mileage and the overall condition of the motor will play a part in deciding the final total that can be offered for your car. Alfa Romeos in a better state will have more salvageable parts that can be stripped out and reused as they are, which can increase the value of your quotes.
Most Scrapped Alfa Romeos
Here at Scrap Cars For Cash, we've run the numbers to find out what the most scrapped models of Alfa Romeo were over the past six months. The top six were more closely grouped than some of the other makes of car we've done this for, but in the end, the MiTo came out on top with 21%. The 147 came second with the similar saloon or estate 159 in third.
| | |
| --- | --- |
| Model | % of all Alfa Romeos Scrapped |
| MiTo | 21.46 |
| 147 | 20.36 |
| 159 | 16.73 |
| GT | 12.61 |
| 156 | 10.44 |
| Giulietta | 10.37 |
| Brera | 2.01 |
| GTV | 1.82 |
| Spider | 1.59 |
| Other | 2.61 |
Some significant changes from the norm on the colour front. Just one of the typical top three of silver, blue & black take a podium spot when it comes to Alfa Romeos, although the latter does come out on top with almost one-third of the total number scrapped. Red and grey fall into second and third. 
| | |
| --- | --- |
| Colour | % of all Alfa Romeos Scrapped |
| Black | 32.74 |
| Red | 23.4 |
| Grey | 15.62 |
| Blue | 10.58 |
| Silver | 8.66 |
| White | 6.02 |
| Beige | 1.14 |
| Green | 0.98 |
| Yellow | 0.33 |
| Other | 0.53 |
Salvage wins the day over scrapping, but it was a fairly close contest. Just over half of the Alfas we took in were salvaged and had their parts put to good use in other motors. The other 46% aren't sitting around rusting on a scrap heap, though. By law, 95% of every car has to be recycled, so even after being crushed, they'll still be being put to good use in one way or another.
| | |
| --- | --- |
| Disposal Method | % of all Alfa Romeos Scrapped or Salvaged |
| Salvage | 54 |
| Scrap | 46 |
If your Alfa Romeo is coming towards the end of its life, don't wait until it gives out on you. Sell it as scrap or salvage with Scrap Cars For Cash and we'll find you the best deals that the market can offer. Thanks to our nationwide fleet of collection vehicles, we can even pick it up for free, no matter where you are and you'll have the cash in your bank in a few days tops. Check out our online value calculator to discover how much your Alfa could be worth as scrap or salvage, or give our sales team a call on 08443 761 020 today.