Having a damaged car clogging up your driveway or garage can feel like a weight dragging you down everytime you have to look at it. Thankfully there are ways to get around it and Scrap Cars For Cash is here to make all of the stress and anxiety of a broken car go away.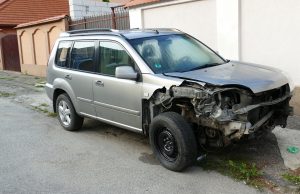 What classifies a damaged car?
Damaged cars aren't necessarily cars that no longer are capable of running, and many could still be able to move but have a particular issue with them that make them unappealing to take on the road – if they're even allowed to at all. They could also be MOT failures, for whatever reason, requiring repair work before they're allowed back on the road. Selling any of the above can always seem like a long and confusing process, but the Association of British Insurers (ABI) made it much easier in 2017 thanks to their recategorisation of salvage categories – also known as "write-off categories".
The vehicle is not suitable for repair. No part of the car may be used for salvage and it must be scrapped in its entirety.
The vehicle is not suitable for repair. Some of the vehicle's parts may be used elsewhere.
The vehicle has received damage to the structural frame or chassis. A car is deemed as Category S when either the owner or insurer has decided not to repair it, where it can then be used for salvage.
Category N – Non-Structural
The vehicle has received damage that is not structural, but, for whatever reason, the owner or insurer has decided not to repair it.
Is it hard to sell a broken car?
It goes without saying that a broken car isn't going to fetch the same sort of figure as you'd get if a car was in full working order, so going in with that in mind is key to getting your sale off on the right foot. Going into the sale expecting a larger figure than you're going to be getting will only leave you disheartened at the end of it, so remember, there's no two ways about it – you're selling damaged goods.
When starting the sale, make sure you are completely clear from the outset on the condition of your car. No-one wants a nasty surprise when they're looking at buying a car, and being honest from the beginning is the only way you can be sure that you're going to be getting an accurate idea of how much people are willing to pay.
Don't fall into the trap of trying to fix the car yourself first, however, as the quality and safety of a self-repaired car cannot be guaranteed, unlike when the work is carried out by a professional garage. As a result, self-repaired cars often receive lower quotes than unrepaired cars.
At Scrap Cars For Cash, selling a damaged car is simple and as long as you are 100% honest with us on the condition of your car from the beginning, then the figure you are quoted at the start of the process is the price you'll receive upon collection.
What information do I need to sell a damaged car
As mentioned above, providing the most accurate description of your car possible is the best way to ensure that you get the top price for your car – and it also ensures that the quote you receive at the start of your journey with Scrap Cars For Cash is the price you receive at the end of it.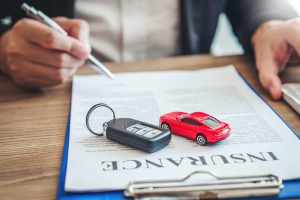 Accurately reporting details such as your vehicle's mileage, MOT history and any known faults on the car means our experts are able to analyse all aspects of your car's value and provide you with a quote there and then, and if you accept, they will arrange to have the car collected at a time that is convenient for you and the buyer. Provided you have been honest about all aspects of your car, you will not receive a penny less than what you were quoted.
Why sell my broken car on Scrap Cars For Cash?
We take all of the legwork out of selling your broken car. To find out how much your car could be worth, get an instant quote today using our online generator, and before you know it, your frustrating damaged car could be a problem of your past. Not only that, with Scrap Cars For Cash working with specialist scrap and salvage buyers across the country, we are also able to offer a collection service for your old car, no matter where you are, totally free of charge.
Get started today and turn your troubles into a boost for your bank account with Scrap Cars For Cash.