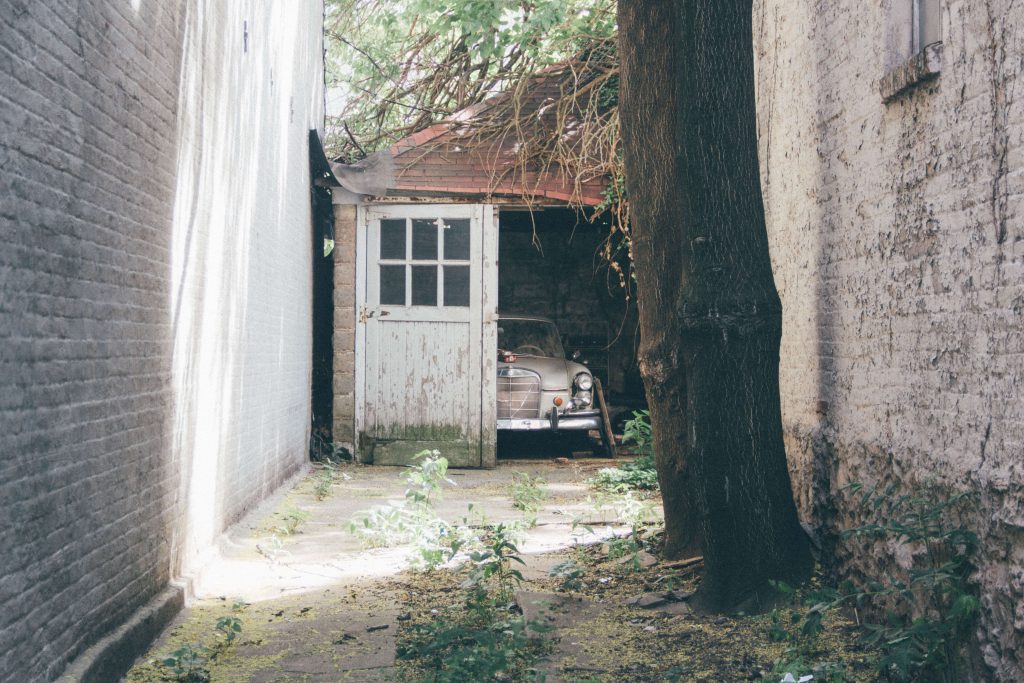 Not every car is lucky enough to be in a position to simply turn the key and head out on the road whenever the owner feels like it. Sometimes a car can look rather sad in a driveway while it awaits a new front axle, or engine components that will allow it to roar into life again. Alternatively, there may be certain cars that are only really suited to certain times of year. You're not going to want to drive your priceless soft-top classic sports car to the supermarket on a wet November weekend, after all. In either of these situations, a Statutory Off Road Notice (SORN) can be particularly helpful – let Scrap Cars For Cash guide you through everything you need to know about SORNs and how to apply for one.
What is SORN?
SORN stands for Statutory Off Road Notice and legally informs the Driver and Vehicle Licencing Agency (DVLA) that your car won't be going anywhere anytime soon. SORNing a car automatically removes the need for it to be taxed annually, but in turn means it must be kept off of the public highway, either in a garage, on a driveway or within private land. As a result, a SORN is often used for owners of damaged vehicles that are unlikely to be repaired any time soon, although on rare occasions they are also used for storing classic or sporty cars that only ever come out to play in the warmer months.
Why do I need a SORN?
By law you are required to have tax and insurance for any car that you will be using on the road, however if the vehicle is unlikely to be driven for a significant portion of time, paying tax and insurance for a non-mover seems like a rather uneconomical situation. That's where a SORN comes in, as it removes the need for you to have the vehicle taxed or insured, on the proviso that you won't be taking it on the road during the time the SORN is in place. This means it must be kept off the road in either a driveway, a garage or somewhere on private property – if you keep your car parked on the road outside your house then a SORN will not be valid. If you are caught with a SORN car on the road at any point, even if it's simply parked, then you could face a fine of up to £2,500.
How long does a SORN last?
Once a SORN is in place, it will remain valid up until the moment you cancel it and re-apply for road tax. A SORN will also end once a vehicle is scrapped, exported or sold – SORNs are non-transferable, meaning that if you sell your car to someone who wishes to keep it off the road, they will have to apply for their own SORN independently.
How to SORN a car?
Applying for a SORN is an easy and, importantly, free process, and there are a range of options open to you to make the application.
By far the easiest way is to apply online via the "Register your car as off the road" page of the Gov.uk website. All you'll need to make the application is either the 11-digit number from your V5C vehicle log book, or 16-digit number from your V11 tax reminder. If you use the number from your log book the SORN will be in place immediately, whereas if you were to use the number from your tax reminder it will not be in effect until the first day of the next month.
Alternatively you are able to make the application by calling the DVLA on 0300 123 4321, or by posting a completed V890 application form to: DVLA, Swansea, S99 1AR.
If applying by phone or online, the SORN will be in place immediately (or at the start of the following month if using your 16-digit tax reminder number), so make sure that your car is safely off the road and not in a position that could land you a heavy fine that same day. Postal applications can take up to four weeks to take effect, and you will need to inform the DVLA which date you would like the SORN to start.
If you do not have your V5C then you can apply for one via the Gov.uk website. This service, however, is not free and will set you back £25, and will need the vehicle's registration number, its VIN/chassis number and the name and postcode registered on the log book.
Do you get a refund if you SORN a car?
As a SORN negates the need for a car to be taxed, you are entitled to a refund of any full months of unused tax. For example, if you SORN your car halfway through July, you will still pay for the month of July, but every month left on your tax agreement from August onwards will be refunded back to you.
Can I drive a SORN car?
No. A SORN is in place only for cars that have absolutely no intention of being on the road in any form – even if they're simply parked on the side of the road. A SORN car must remain off the public highway at all times, with the only exception being to drive the car to a pre-booked MOT appointment. If you are caught with the car on the road, and cannot prove that you are driving to a pre-booked MOT test, then you could be faced with a fine of up to £2,500.
Can I sell a SORN car?
When a SORN is applied to a car, it still remains under your ownership, meaning you are well within your right to do whatever you wish to it with regards to selling. However, if you do sell your car while a SORN is still in place, it will be cancelled the moment the car changes ownership. A SORN is non-transferable, so if the new owner wishes to keep the car off the road (if it needs work to make it roadworthy, for example), then they will need to apply for their own SORN once it is in their possession.
If you know that your car is going to be waiting to move again for a very long time, rather than applying for a SORN and having it clog up your garage or driveway for any longer than necessary, why not sell the car through Scrap Cars For Cash and not only save money, but make some at the same time?