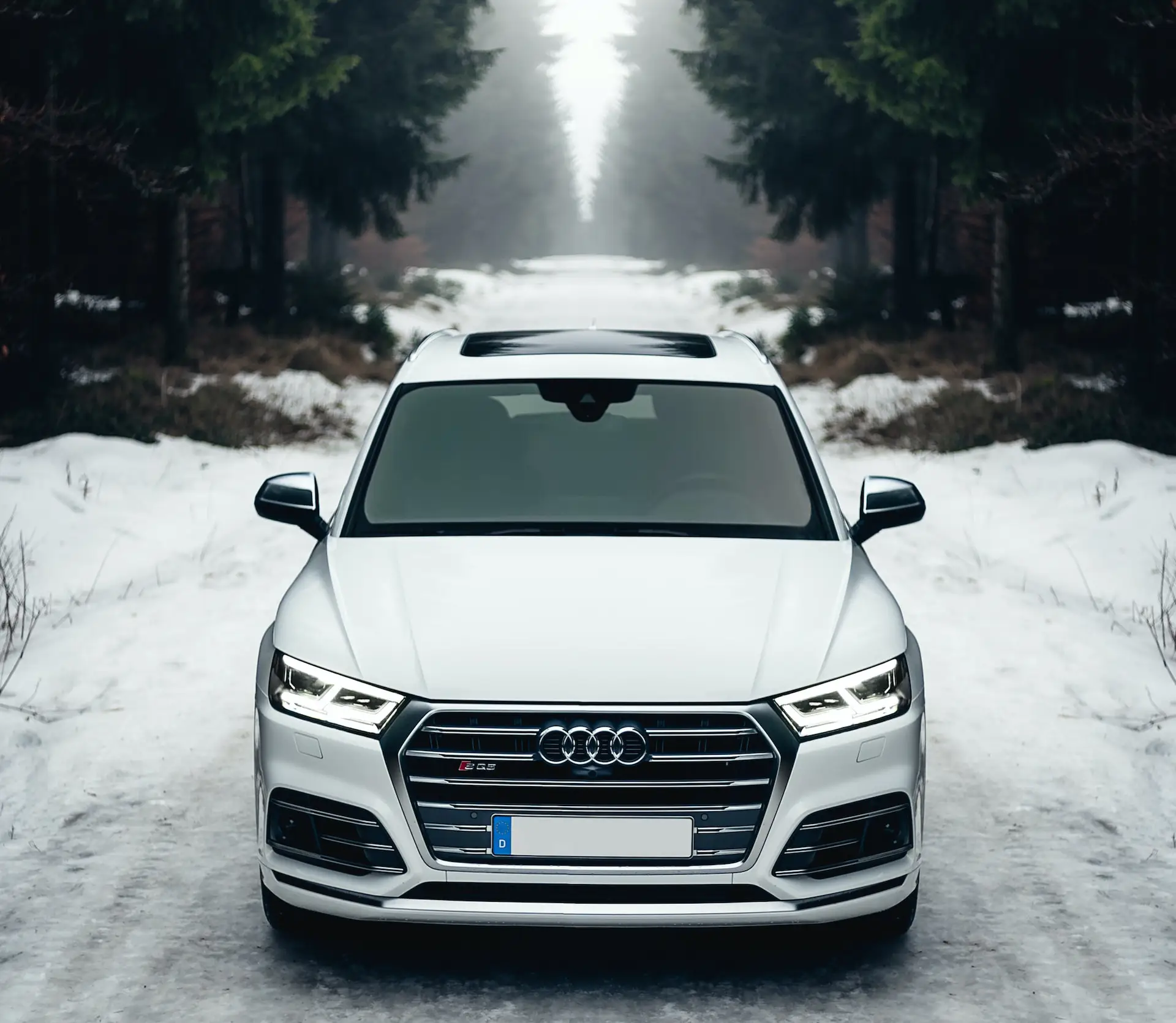 One of the most recognisable brand logos on the market, Audi is a symbol of German style, performance and technology. Unfortunately for Audi owners, they're not invincible and even the most advanced cars are prone to failure every now and then. If your Audi is starting to fall short of what you'd expect, and instead of "vorsprung durch technik" you're just coming unsprung, it may be time to confine it to scrap. Whether it's damaged, an MOT failure or just simply getting a little tired, Scrap Cars For Cash can get you the very best price for your old Audi.
Reasons Audis Are Scrapped
Most people won't take the decision to scrap their Audi lightly, but there are a range of reasons that can cause you to have to make the call. It could be that your car has sustained heavy damage in an accident, or it may have failed its latest MOT – or all of that modern technology may have come back to bite you and caused a major failure across the system. Scrapping isn't only for cars that are completely broken beyond repair, however, and sometimes this can be an option as opposed to selling. Selling privately can take time, and if you don't have time on your side, scrapping provides you a quick alternative, potentially getting your car off your driveway in a couple of days as opposed to weeks or months.
Scrap Audi Value
No matter what condition your Audi is in, you can still get a pretty decent price for it through Scrap Cars For Cash and our industry-leading services. While the majority of your quote will be decided upon the weight of your car – the more metal there is, the more it's worth to a scrap dealer – other factors such as your car's overall condition, its age, mileage and even the specific model of Audi you're looking to scrap, can make a difference to your car's scrap value. The price of scrap metal also changes daily, so this will have an impact on what you'll be offered. Remember that Scrap Cars For Cash only deal with licensed and trusted buyers, so you're always going to be getting the very best price with the latest prices when you sell through us.
Can I scrap my Electric Audi?
Yes, you can scrap any kind of vehicle, and this includes electric cars. In fact, you may find that your electric Audi fetches a higher price, due to the added materials. For example, electric vehicles contain higher quantities of copper, which could bump up your overall scrap value. Plus, electric car batteries are worth a fair bit due to the fact that they're in high demand but short supply.
Most Scrapped Audis
We've gone through our statistics from the last six months to determine which model of Audi was scrapped the most, and discovered that two particular cars stand head and shoulders above the rest. The A4 & A3 models take first and second respectively, making up almost three-quarters of the total number of Audis on our books.
45
| | |
| --- | --- |
| Model | % of all Audis Scrapped |
| A4 | 36.45 |
| A3 | 33.9 |
| A6 | 11.37 |
| TT | 5.63 |
| A5 | 2.95 |
| A2 | 2.91 |
| A1 | 2.47 |
| Q7 | 1.17 |
| A8 | 0.85 |
| Other | 2.3 |
Black makes a rare appearance in the top spot of the colour table (when compared to the other makes and models that we've analysed), most likely due to the executive, 'professional' nature of the Audi brand. Silver and blue follow in second and third respectively.
| | |
| --- | --- |
| Colour | % of all Audis Scrapped |
| Black | 29.36 |
| Silver | 23.18 |
| Blue | 20.8 |
| Grey | 19.97 |
| Red | 6.69 |
When considering just how we deal with every Audi that comes to us as Scrap Cars For Cash, there are generally two options: scrap or salvage. Well, a slight majority of this German brand's cars were scrapped, but that doesn't mean they're left to rust. 95% of every vehicle – regardless of make and model – is required to be recycled.
| | |
| --- | --- |
| Disposal Method | % of all Audis Scrapped |
| Scrap | 55 |
| Salvage | 45 |
If you're looking to scrap your Audi then you're in the right place. Get started today with a quote in a matter of moments with our online valuation tool, or alternatively call one of our friendly advisors on 08443 761 020 and find out just how much your old Audi could be worth. We also offer a completely free collection service, to take your car away for you.