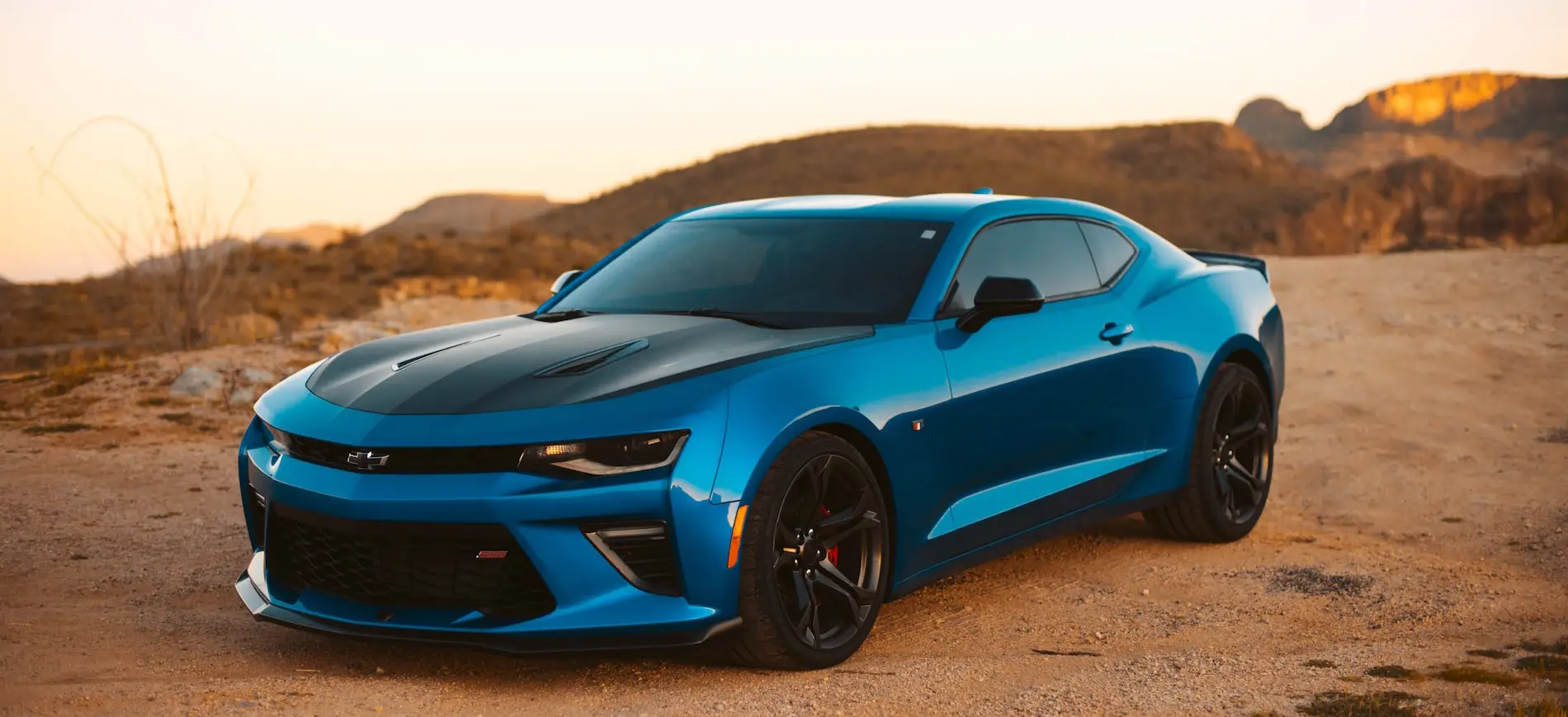 In recent years, more and more American products have started to find their way onto our supermarket shelves and on restaurant menus across the UK. Chevrolet attempted to do the same within the automotive industry, successfully launching some of its smaller cars into the British market, with the Matiz and its follow-up, the Spark both proving popular as affordable hatchbacks.
But, as more American models reach our shores, the number of Chevrolets being sold as scrap or salvage increases, too. If your Chevy is ready for the scrap heap, we at Scrap Cars For Cash can take it off your hands in exchange for the best price the market can offer, no matter what condition it's in!
Reasons Chevrolets Are Scrapped
Choosing to scrap your car is not a decision you should make without giving it some thought, but there are certain situations where selling to a scrap or salvage dealer is often the best choice. If your Chevrolet has been involved in an accident and suffered significant damage, the cost of repair might outweigh the value of the vehicle. At that point, scrapping is probably the ideal solution so that you can recoup some cash to put towards a new ride. There's also the dreaded MOT failure which regularly forces drivers to sell their car as salvage to fund something new which won't let them down. Finally, general wear and tear can lead to cars losing value and being worth little more than the sum of their components. In fact, with the Matiz being originally sold in the UK from 2005, that model of Chevrolet is now at just the right age to start trickling into the country's car scrappage statistics.
Scrap Chevrolet Value
Scrap Cars For Cash work with scrap dealers from up and down the UK to find you the best price for your old Chevrolet. While there's no scrap value price set in stone for each make and model of car, we monitor the fluctuating value of scrap metal to ensure you're always getting the highest offer that the current market can offer you.
Plus, the value is generally decided by the weight of the car as bigger vehicles are made from more metal, but the overall condition, age and mileage will all play a part in determining just how much your Chevy is worth as scrap or salvage.
Most Scrapped Chevrolets
We've looked at our figures over the last six months to find out which models of Chevrolet have been scrapped or salvaged the most. Chevy rebadges a lot of other manufacturer's cars for one reason or another, and it is indeed two renamed motors that take the top spots on the list. The tiny Matiz makes up for more than a quarter of all Chevrolets on our books over the past half-year, with the Aveo behind at almost 15%.
| | |
| --- | --- |
| Model | % of all Chevrolets Scrapped |
| Matiz | 28.63 |
| Aveo | 14.84 |
| Kalos | 12.17 |
| Spark | 10.3 |
| Captiva | 10.1 |
| Lacetti | 9.88 |
| Cruze | 4.92 |
| Tacuma | 4.03 |
| Orlando | 3.02 |
| Other | 2.11 |
The big three reign supreme on the 'scrapped Chevrolet colour' table. Silver, blue and black take the podium places (as is extremely common on these lists) with the trio making up three-quarters of the total number of Chevrolets scrapped or salvaged.
At the opposite end, we find beige, bronze and even pink!
| | |
| --- | --- |
| Colour | % of all Chevrolets Scrapped |
| Silver | 28.79 |
| Blue | 25.07 |
| Black | 21.32 |
| Red | 9.38 |
| Grey | 8.15 |
| White | 2.33 |
| Green | 2.25 |
| Orange | 0.98 |
| Brown | 0.81 |
| Other | 0.92 |
Despite 95% of every car that comes to us needing to be recycled by law, it's still encouraging to see that more Chevys were salvaged to bring life back to other damaged vehicles, or even to be repaired and put back on the road themselves. The 32% that were scrapped will have been recycled for use in the motor industry, or entirely different sectors.
| | |
| --- | --- |
| Disposal Method | % of all Chevrolets Scrapped or Salvaged |
| Salvage | 68 |
| Scrap | 32 |
If your Chevrolet is on its last legs, it might be time to consider scrapping it and finding something newer. Scrap Cars For Cash will find you the best quotes so that you can sell your Chevy at the best possible price and thanks to our nationwide fleet of collection vehicles, it can even be picked up and taken away at no extra cost. Find out how much your car could be worth by using our scrap value calculator or by giving us a call on 08443 761 020 today. We'll make you an offer instantly and your car could be sold in a matter of days!