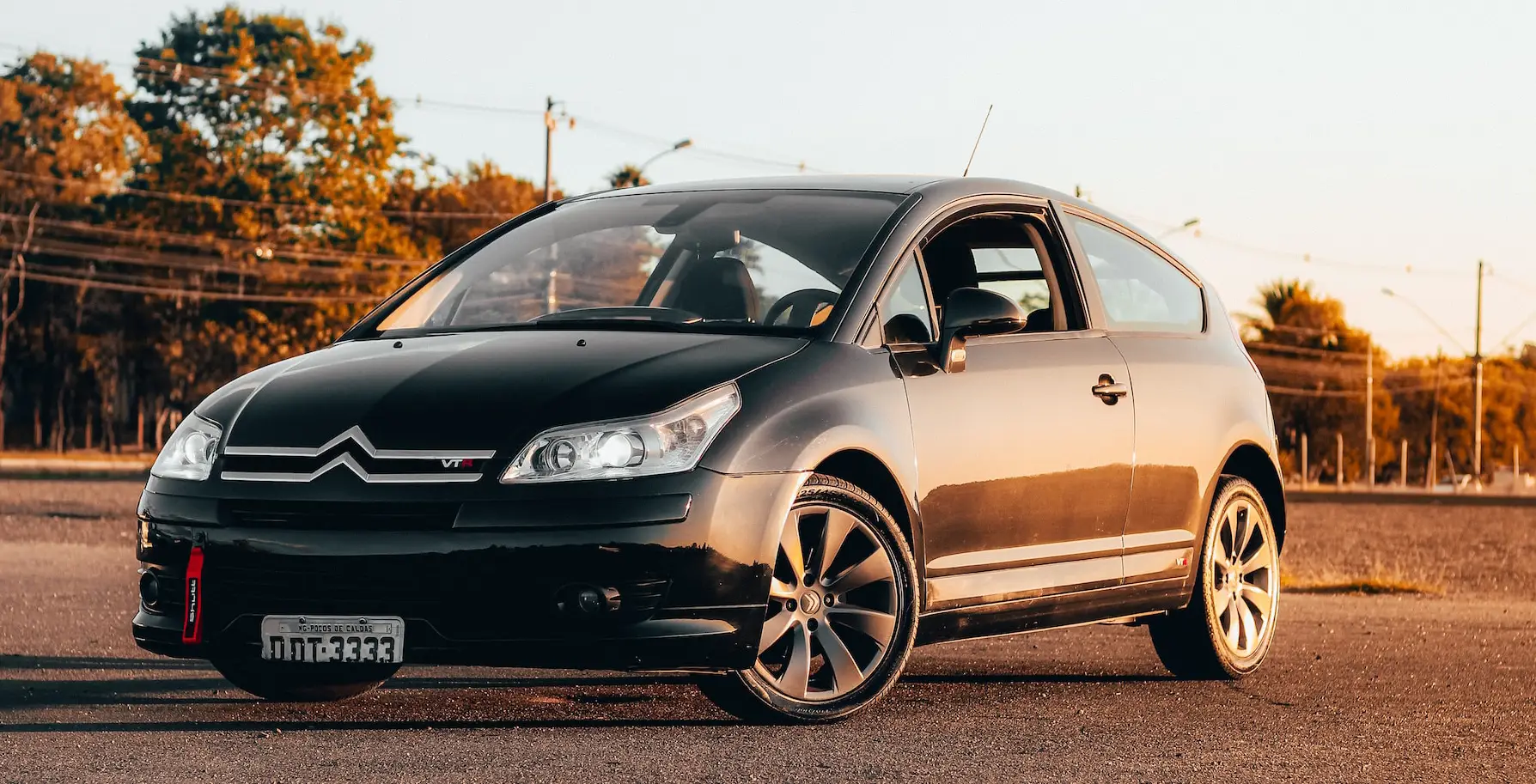 One of Europe's premier vehicle manufacturers, Citroen has been a staple on British roads since the very first model was shipped across the Channel in 1919. With industry icons like the 2CV on their… well, their CV, the French manufacturer has continued to establish itself as one of the world's most successful car producers.
But, simply by virtue of being made in France, Citroens have garnered a bad reputation which they sometimes live up to. If your Citroen is proving to be as unreliable as the stereotype warned it might be and is constantly requiring expensive repairs, you might be better off selling it as scrap or salvage and putting that cash towards a new motor. Or, if you're looking to offload it quickly and efficiently for any other reason, Scrap Cars For Cash will take it off your hands in a flash.
Reasons Citroens Are Scrapped
Like with any car, there are a multitude of things that could go wrong with Citroens which could lead them to us at Scrap Cars For Cash. Severe damage caused by an accident could render them irreparable, either mechanically or from an economic point of view, which often leaves the owner with little other choice but to scrap the vehicle altogether. An impending MOT test failure could also force a driver's hand and make it uneconomical to get the car roadworthy once again. There's also the aforementioned breakdowns and growing maintenance costs, with wear and tear playing a part in the demise of any ageing Citroen.
Scrap Citroen Value
The value of scrap cars is constantly changing in line with fluctuations to the price of scrap metal itself. That's because the price you're offered to sell your car as scrap or salvage is mostly – but not exclusively – determined by the vehicle's raw metal weight. That being said, the difference between the scrap value of a C1 and a C4 may not be as significant as you'd think. The overall condition of the car, as well as the model, age and mileage also impact the price you'll be quoted.
At Scrap Cars For Cash, we constantly monitor the ever-changing price of scrap metal and take into account the details of your car's condition to find you the best quotes and ensure you're always getting exactly what your car is worth.
Most Scrapped Citroens
We get a lot of Citroens through our doors here at Scrap Cars For Cash, so we thought we'd dive into the details and find out which models are sent to meet their maker most often. As it turns out, the stats for Citroen are far closer than with some of the other cars that we've analysed. In fact, there's not even half of one percent in it! The C3 is the most scrapped Citroen of the last six months, but the Xsara is second by a whisker.
Fans of funny looking cars will be pleased to see that the Pluriel & Cactus models only make up a fraction of all Citroens scrapped… although that could be because nobody bought them in the first place!
| | |
| --- | --- |
| Model | % of all Citroens Scrapped |
| C3 | 18.87 |
| Xsara | 18.43 |
| Berlingo | 10.54 |
| C4 Grand Picasso | 9.47 |
| C4 | 8.41 |
| C2 | 6.82 |
| C1 | 6.39 |
| C4 Picasso | 3.63 |
| C5 | 3.54 |
| Other | 13.9 |
The most common colour of scrapped Citroen springs no surprise: it's silver, as is the case on many of these lists. Blue is second, but regular top-three finisher black is down in sixth, with red taking third place for a change.
| | |
| --- | --- |
| Colour | % of all Citroens Scrapped |
| Silver | 20.07 |
| Blue | 16.66 |
| Red | 15.47 |
| Grey | 13.76 |
| White | 12.51 |
| Black | 10.44 |
| Green | 3.03 |
| Beige | 3.02 |
| Purple | 2.59 |
| Other | 2.45 |
Salvaging is king again, too, with almost three-quarters of all Citroens being stripped of parts to revive other cars, or alternatively fixed up and put back on the road. The 27% of Citroens that were outright scrapped won't be sitting on a scrapheap rusting, though. By law, 95% of every car must be recycled.
| | |
| --- | --- |
| Disposal Method | % of all Citroens Scrapped or Salvaged |
| Salvage | 73 |
| Scrap | 27 |
If your Citroen has reached the end of its life, consider selling it as scrap or salvage with Scrap Cars For Cash. We'll find you the best possible price in an instant, plus the car will be off your hands and the money will be in your bank in a matter of days. Thanks to our vast fleet of collection vehicles, we'll even arrange for it to be picked up from a location and at a time that suits you, free of charge. The price you're offered is exactly what you'll be paid for the car. Use our online value calculator to find out how much your car could be worth as scrap or salvage, or give our sales team a call on 08443 761 020 today.