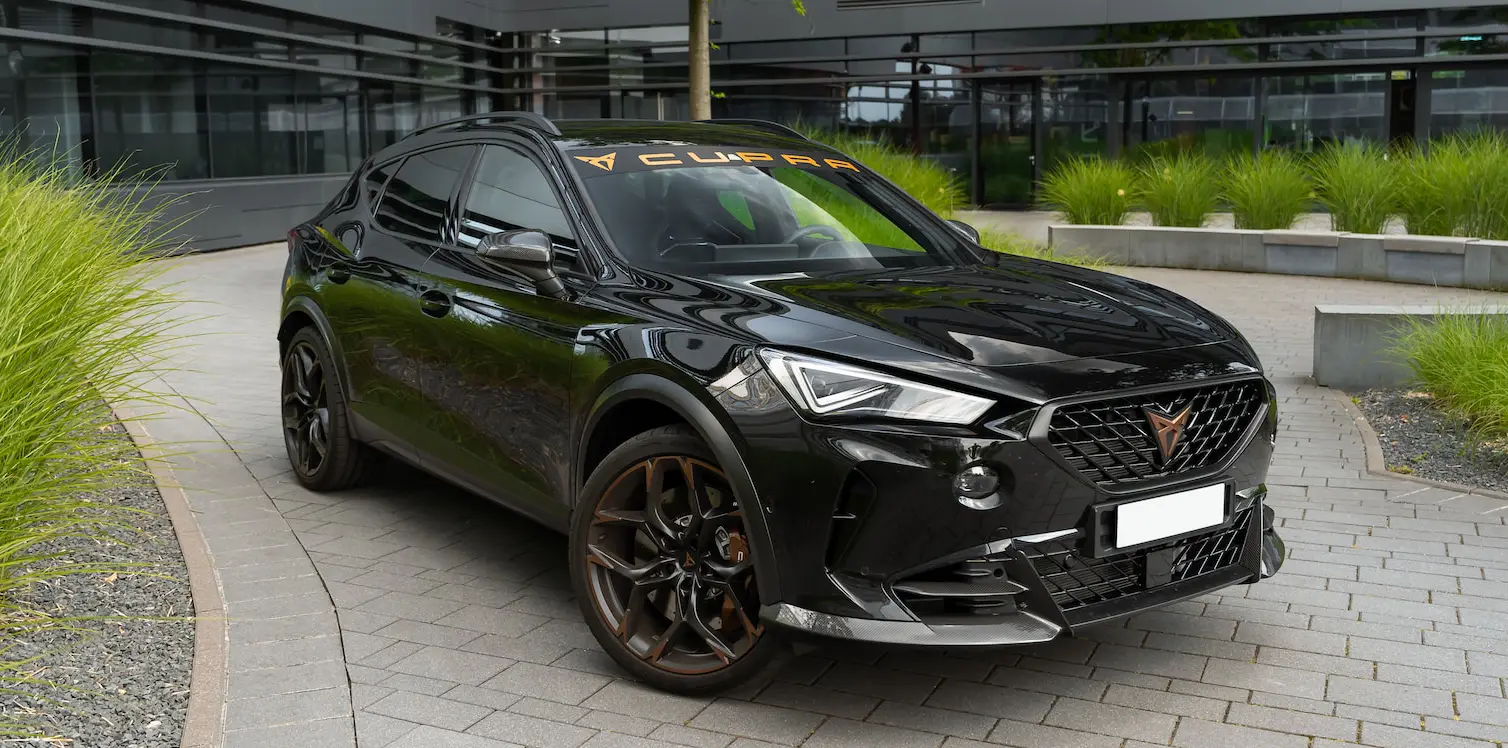 Previously known as SEAT Sport, Cupra Racing was initially created in 1985 to continue, and of course grow, the Spanish company's rally racing prowess and prominence. In 2018, CUPRA came to be a standalone brand, with their own cars launching without the SEAT nameplate for the first time.
But, 2018 is fast becoming a distant memory, which means that some CUPRAs might start getting into situations that ultimately lead them to the scrap heap. With these cars being built and branded as high-performance, it's surely not uncommon for them to be driven a little bit too hard by some owners.
Reasons CUPRAs Are Scrapped
No car is invincible and all will inevitably reach the end of their life one day. Wear and tear through excessive use may not be affecting CUPRAs just yet, but some of these powerful vehicles will undoubtedly have had their lifespan shortened by some intense driving. This can also lead to MOT failures, which can and often do require extensive and expensive repair jobs to put right. In some cases, it's more profitable to scrap the car and get something new.
With newer cars like the CUPRA, and especially those that are high-performance and harder to handle, it's more likely that accident damage will cause them to be scrapped. Sometimes, even the most minor of bumps can end up writing off your car, meaning that it's deemed uneconomical to repair. You can buy the car back and repair it yourself, but you'd still have to purchase replacement parts and often, the costs will massively outweigh the value of the vehicle.
Scrap CUPRA Value
Scrap Cars For Cash will accept any CUPRA regardless of the condition it's in, whether it is indeed a write off or if it's been on the road for one year too many. We can track down the best scrap car prices that the market can offer based on a few factors, but the most influential of all is the weight of the vehicle. Bigger cars are, naturally, built from more metal and at the end of the day, this is what the scrap dealers are most interested in. We monitor the value of scrap metal closely to ensure that your CUPRA will never be undervalued.
However, weight isn't the only factor that has an impact on the price we'll pay you for your car, so don't worry if you're not thinking of scrapping a hefty Formentor. The age, mileage and condition of your car will also help to establish a value. At Scrap Cars For Cash, we take in cars for salvage as well as scrap, which means that any motors with surviving parts – like those that have only suffered damage to one particular area – will be stripped down and used to revive other stricken cars.
Most Scrapped CUPRAs
We've crunched the numbers here at Scrap Cars for Cash and found out just what the makeup is of CUPRAs within our books. With the brand still in its infancy, we've also included any SEAT offerings that featured the CUPRA name, and with that in mind it's no surprise to see the Leon top the charts. The flagship for the CUPRA name for many years, the sporty Leon provided many speed demons with the thrill they needed on the roads, but as they start to lose their shine, we're seeing more and more coming through the scrap and salvage sales. The Ibiza comes in second, but falling a long way short of the numbers we see from the Leon, while the Formentor shows the sign of things to come – the only model without a SEAT badge to make it into our figures.
| | |
| --- | --- |
| Model | % of all CUPRAs scrapped |
| SEAT Leon | 78.51 |
| SEAT Ibiza | 20.9 |
| Formentor | 0.3 |
| SEAT Ateca | 0.3 |
Although the majority of people would think yellow when they first think of SEATs, for the CUPRA its black that takes the top spot in our rankings – as it so often does – with just over a quarter of all the cars through our system painted black. Red takes a strong second, fitting in with the racey nature of the brand.
| | |
| --- | --- |
| Colour | % of all CUPRAs scrapped |
| Black | 25.37 |
| Red | 19.7 |
| Grey | 14.63 |
| Silver | 14.03 |
| White | 13.73 |
| Yellow | 6.27 |
| Blue | 5.37 |
| Orange | 0.6 |
| Green | 0.3 |
It's a close-run thing when it comes to scrap and salvage, with just over half of all CUPRAs that come through our doors heading straight for the crusher, narrowly beating those that were salvaged beforehand. We'll give you speedy quote, and a member of our team can collect your vehicle for free.