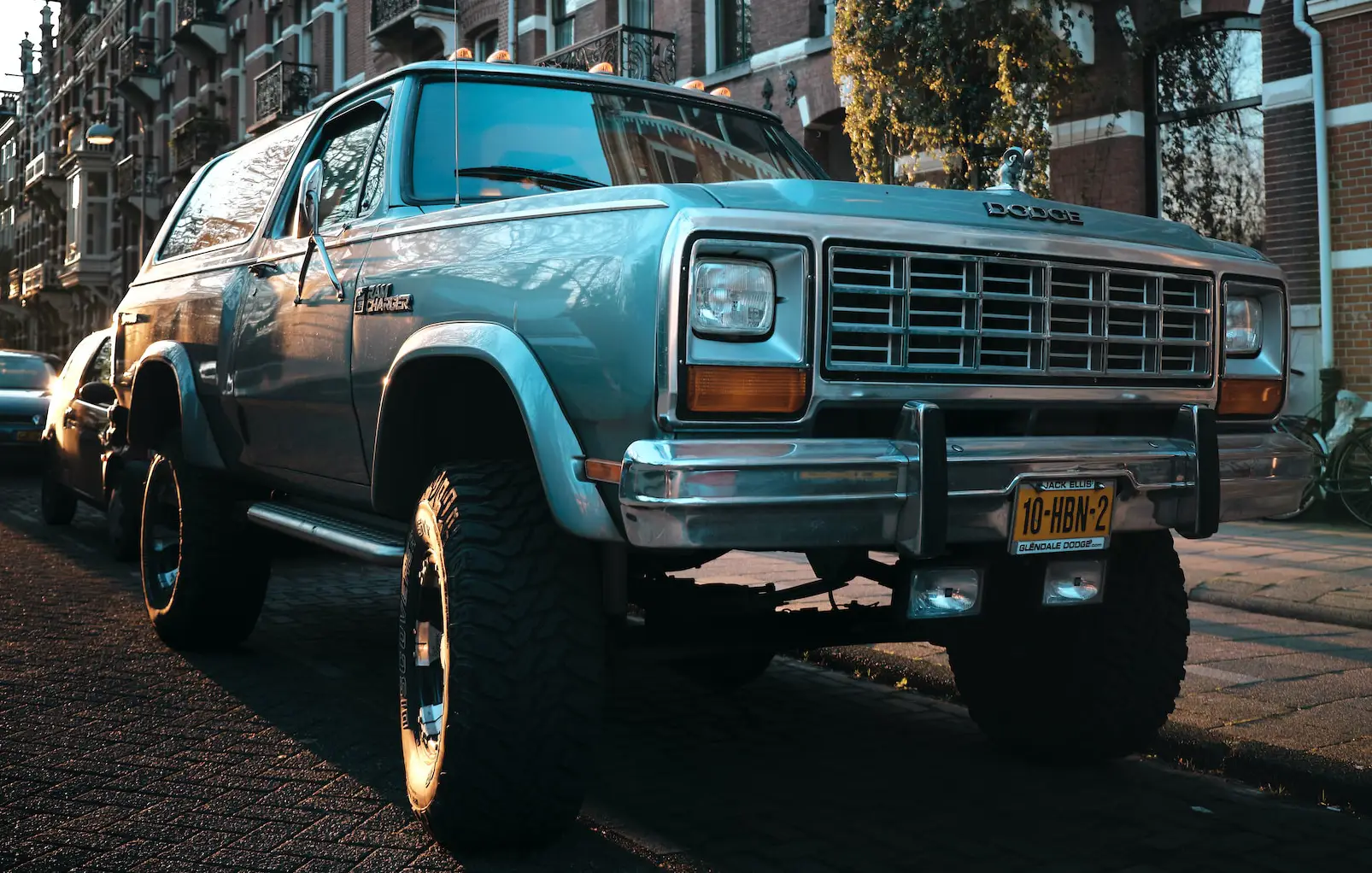 One of a handful of American brands that tried to get a foothold on the UK market, Dodge's ambition didn't quite pay off, leading to them pulling out of the country in 2010. Many British drivers find the cars to be just 'too American' to feel at home on our roads, but the few that did buy a Dodge vehicle are probably getting to a point where it's starting to feel a little bit dated.
That's because the average age of a scrap car is 14 years, and with the last Dodges officially sold in the UK about to hit their teens, it's likely that most owners have already started browsing forecourts and online sites in search of something new. So, if you own a Dodge but want something fresher, sell your old motor with Scrap Cars For Cash and in just a few days, you'll have cash in the bank to buy something new.
Reasons Dodges Are Scrapped
As with any kind of car, the number of things that can go wrong is almost limitless. Mechanical failures are extremely common, particularly on rarer cars that would prove even more costly to repair. Regardless of rarity, though, an uneconomical repair job can spell the end for a Dodge. All it takes is one major component failure and the fees to fix your car could amount to more than the value of the vehicle itself – especially if the annual MOT test is on the horizon. In this case, it's often better to sell the car as scrap or salvage and make money from it instead.
Another reason for scrapping a car, which may be more obvious, stems from accident damage. If a crash causes significant damage – even if it's to one isolated area of the car – it can render the car a write-off, meaning it's not worth the cost of repairs. When this happens, scrapping is almost certainly going to be the most lucrative choice.
Scrap Dodge Value
Scrap car value – not just Dodges – fluctuates on a daily basis thanks to the overall price of scrap metal going up and down. This is due to the fact that the quoted value of your car will mostly be determined by its weight. Heavier cars are made of more metal, which will certainly draw higher offers from scrap buyers.
A positive start for Dodge owners then, given the typical size of American muscle, but even smaller models can have their value increased greatly thanks to a few other factors. The age, mileage and overall condition of Dodge vehicles will influence the price that you're offered, and cars with salvageable parts can have them taken into account when your quotes are being generated.
Most Scrapped Dodge
Here at Scrap Cars For Cash, we've looked back through our records over the past six months to determine which model of Dodge was scrapped most often. We found that it was an absolute landslide victory for the Caliber, with almost two-thirds of all Dodges scrapped being this hatchback model. The Journey is in second place, with just shy of 20% and the Avenger battles its way into the top 3 with more than 10%.
| | |
| --- | --- |
| Model | % of all Dodges Scrapped |
| Caliber | 61.31 |
| Journey | 19.11 |
| Avenger | 10.49 |
| Nitro | 5.01 |
| Ram | 1.28 |
| Connoisseur | 0.93 |
| 50 Series | 0.47 |
| Caravan | 0.23 |
| Durango | 0.23 |
| Other | 0.94 |
On the colour front, black takes the crown with 32% of scrapped Dodges sharing this shade of paint. Usual winner, silver, is a close second, still making up over a quarter of the total. Red and blue follow in third and fourth respectively.
| | |
| --- | --- |
| Colour | % of all Dodges Scrapped |
| Black | 32.89 |
| Silver | 27.23 |
| Red | 16.63 |
| Blue | 13.25 |
| Orange | 7.47 |
| White | 1.2 |
| Green | 0.72 |
| Grey | 0.36 |
| Yellow | 0.24 |
When these Dodges came to us over the past six months, more than half of them ended up being scrapped outright as our buyers were unable to use them for salvage. However, that doesn't mean the 55% that were scrapped went to waste. 95% of every single vehicle must, by law, be recycled when it's sent off to an Authorised Treatment Facility (ATF).
| | |
| --- | --- |
| Disposal Method | % of all Dodges Scrapped or Salvaged |
| Scrap | 55 |
| Salvage | 45 |
If your Dodge is surplus to requirements or no longer up to scratch, sell it with Scrap Cars For Cash to ensure you get the best deal that the scrap market can offer. Our nationwide network of scrap and salvage dealers stretches wide enough that we can even arrange collection of your car for free. So, give our sales team a call on 08443 761 020 or fill out our online form at the top of this page to find out how much your car could be worth today.