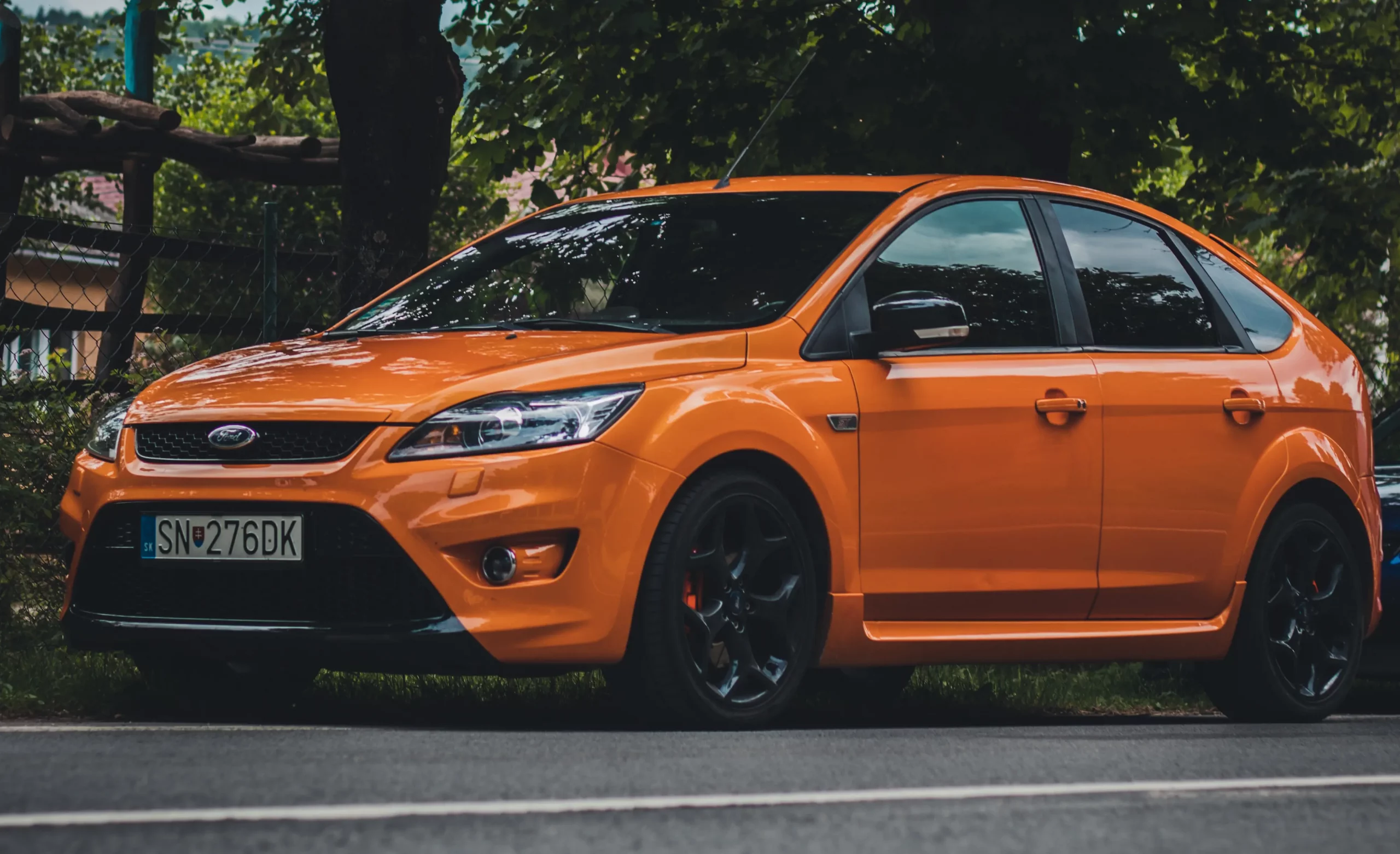 Despite their massive presence (figuratively and literally) on roads across the pond, American cars rarely translate well to the winding, narrow roads of the UK. In fact, of the US's "Big Three" motor manufacturers, only one has ever truly broken into the British market, and that's Ford. And break through it did, with Henry Ford's company regularly padding out 'best selling' lists with everything from the Cortina to the Fiesta… not to mention the company's total domination of the industrial sector with their legendary van model, the Transit – which we also scrap!
But despite the longevity and popularity of Ford and its cars, they are not invincible. If your Ford is beginning to fall apart, it might be time to scrap it and bring home a new car. Whatever the reason for wanting your vehicle gone, be it because of damage, an inevitable MOT failure on the horizon or anything in between, Scrap Cars For Cash will help you offload your Ford and get the best price that the market can offer for it.
Reasons Fords Are Scrapped
Scrapping your car can be a tough decision, but in some situations, it's the best course of action. Many vehicles, Fords included, are scrapped after a serious accident which renders the car uneconomical to repair. Others are sent to the crusher before facing the indignity of failing an MOT test, when the owner knows their Fiesta, Focus or other model will start racking up expensive mechanic bills just to make it through another year.
For many, however, it's simply a matter of age. On average, cars fall just short of their 14th birthday before meeting their end at the scrapyard, and Fords are no exception. For a company that's been mass producing and selling vehicles for decades, it shouldn't come as a surprise that there's a steady stream of Fords being scrapped year on year.
Scrap Ford Value
Scrap Cars For Cash will accept your Ford regardless of its condition. The scrap value of each car is determined mainly – but not entirely – by its weight, with bigger, heavier cars being built from more metal and therefore being worth more. Naturally, this is great news for Transit drivers, but don't panic, Ford Ka owners… Small cars can hold value too, as the make and model, age, mileage and general condition of the vehicle can also have an impact on the price you could receive if you sell it as scrap or salvage.
Scrap Cars For Cash monitors the ever-changing value of scrap cars and their metal, so you're always going to be receiving the best quoted prices that the market can offer. Plus, our fully-licensed Authorised Treatment Facilities (ATFs) and the strict legislation that they work to means that you'll never face suspicious hidden fees chipping away at your offer price.
Can I scrap my Electric Ford?
Yes, you can scrap any kind of vehicle, and this includes electric cars. In fact, you may find that your electric Ford fetches a higher price, due to the added materials. For example, electric vehicles contain higher quantities of copper, which could bump up your overall scrap value. Plus, electric car batteries are worth a fair bit due to the fact that they're in high demand but short supply.
Most Scrapped Fords
We've assessed the makes and models of every motor to come through our doors over the last six months to figure out just which Fords are disposed of the most. It may come as a surprise to see that the Fiesta has been beaten by the Focus here, despite there being more of the smaller model on the road. However, another shock entry, taking the bronze medal, is the Transit. Ford's iconic van model scrapes into third on our 'most scrapped of the past six months' list, edging out the Mondeo. 
Further down the list we had some more interesting entries, including limos and hearses!
| | |
| --- | --- |
| Model | % of all Fords Scrapped |
| Focus | 34.4 |
| Fiesta | 24.97 |
| Transit | 10.97 |
| Mondeo | 10.69 |
| Ka | 7.07 |
| Galaxy | 3.14 |
| Fusion | 2.42 |
| S-MAX | 1.8 |
| C-Max | 1.79 |
| Other | 2.75 |
The top-two is tight on the colour chart, with silver predictably (if you've seen our other lists) coming out on top, making up a quarter of the total number of Fords scrapped. Blue follows closely, with black lagging behind in third.
| | |
| --- | --- |
| Colour | % of all Fords Scrapped |
| Silver | 25.69 |
| Blue | 23.72 |
| Black | 16.89 |
| White | 10.58 |
| Red | 8.81 |
| Grey | 8.2 |
| Green | 4.16 |
| Purple | 0.73 |
| Orange | 0.47 |
| Other | 0.75 |
Another big win for salvaging now, with almost three-quarters of all Fords coming to us being stripped of parts or fixed up and put back on the road. That being said, the 27% that are sent straight to the crusher are still recycled – at least 95% of every vehicle that's dealt with by a professional ATF must, by law, be recycled, even if that's for use in entirely different industries.
| | |
| --- | --- |
| Disposal Method | % of all Fords Scrapped or Salvaged |
| Salvage | 73 |
| Scrap | 27 |
If your Ford (car or van) is ready to be scrapped, contact Scrap Cars For Cash and we'll get you the best quotes instantly and your car will be taken off your hands in a matter of days at most, via free collection. Find out how much your Ford could be worth by calling our sales team on 08443 761 020 or by using our online valuation calculator today!