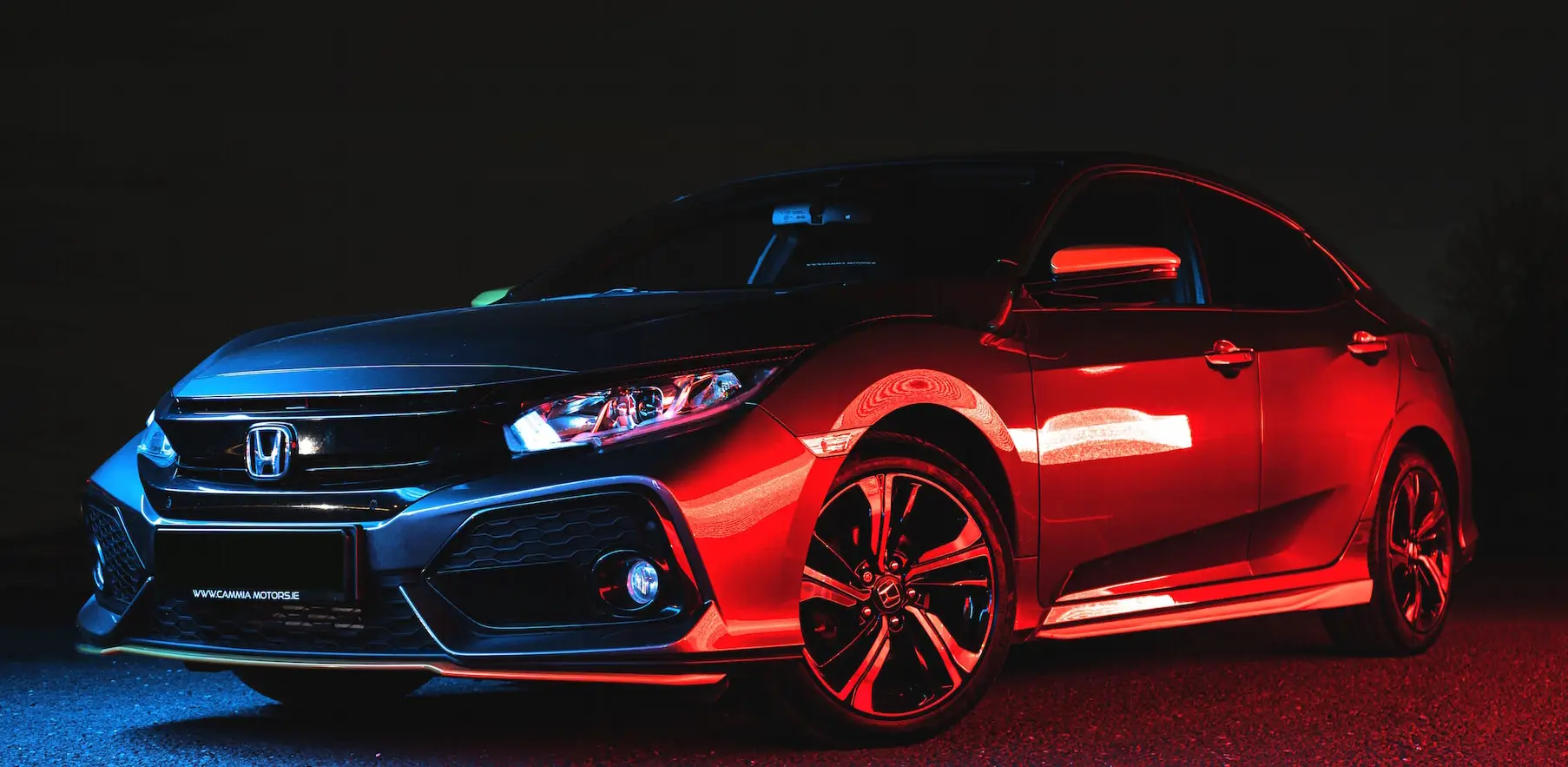 Honda is one of those brands that just oozes Japanese quality. Reliable and with no particular frills, the brand has had a rather unfortunate reputation of being a car for the somewhat older generation. However, while reliability may be at the top of most Honda reviews, even the Power of Dreams has the ability to turn into a nightmare, and if your Honda is starting to look a little sorry for itself, Scrap Cars For Cash is here to turn it all around for you in the fastest way possible.
Reasons Hondas are scrapped
Even the most well built and reliable of cars aren't immune to physical damage, and if your Honda has been involved in an accident, chances are you may well be looking at a fairly hefty repair bill to get it back on the road. Likewise, if something has gone wrong and your car has suffered a major component failure, the cost of getting it replaced may well be more than you're willing to pay.
Additionally, we see a large number of cars that were unable to make it through their last MOT coming through our doors, and their owners may be thinking that it's simply easier to get rid of the troubled motor and start again than trying to get it fighting fit enough to sail through its next test. Or it could be a simple case of it's just getting a bit old. Hondas have been driving on Britain's roads for 50 years, meaning there are plenty out there that are starting to reach retirement age.
Scrap Honda Value
It's impossible to predict the scrap car value without taking the individual car into account, as there are many nuances that go into valuing a scrap car. The most important factor will be how much it weighs, as the heavier a car is, chances are it has a lot more metal on it. More metal = more profit for the scrapman. However, do not fear if you have a Jazz as opposed to a CR-V, as the individual model, age and condition of the car can all have an effect on your overall quote – especially if there are any usable parts still on it that can be sold on as salvage.
Most Scrapped Hondas
We've looked through our figures for the last six months to determine which model of Honda was scrapped the most. Making up almost half of the total number of Hondas scrapped, it's the Civic. This may be unsurprising given the car's incredible popularity, however the margin of victory might be bigger than expected. The smaller and often colourful Jazz is second with 21%.
| | |
| --- | --- |
| Model | % of all Hondas Scrapped |
| Civic | 46.39 |
| Jazz | 21.78 |
| CR-V | 13.9 |
| Accord | 10.47 |
| FR-V | 2.49 |
| HR-V | 1.34 |
| Motorbikes | 1.08 |
| Stream | 0.5 |
| Civic Type-R | 0.43 |
| Other | 1.62 |
Same old, same old on the colour table, with silver, blue and black Hondas being scrapped the most. Anyone who has checked out our lists for other makes and models will notice that this is extremely common.
| | |
| --- | --- |
| Colour | % of all Hondas Scrapped |
| Silver | 32.69 |
| Blue | 22.94 |
| Black | 16.3 |
| Grey | 10.45 |
| Red | 8.69 |
| Green | 5.64 |
| White | 1.15 |
| Gold | 0.61 |
| Bronze | 0.55 |
| Other | 0.98 |
Another thing that's common across these lists: more Hondas were salvaged than scrapped outright, with the Japanese cars more often being used to revive other damaged vehicles by donating their parts, or perhaps even being fixed up and put back on the road.
The scrap Hondas are still utilised, though. At least 95% of every vehicle, regardless of manufacturer, must be recycled.
| | |
| --- | --- |
| Disposal Method | % of all Hondas Scrapped |
| Salvage | 63 |
| Scrap | 37 |
To find out just how much your Honda could be worth, call our friendly team today on 08443 761 020 and they will be more than happy to discuss every option open to you. With a nationwide network of scrap and salvage buyers waiting to get their hands on your car, we can promise you the fastest, largest quote possible, and we'll also collect the car from you, wherever you are, absolutely free of charge. Get started today by calling the team or using our handy online valuation tool at the top of this page and your troubled Honda will be out of your hair before you know it.