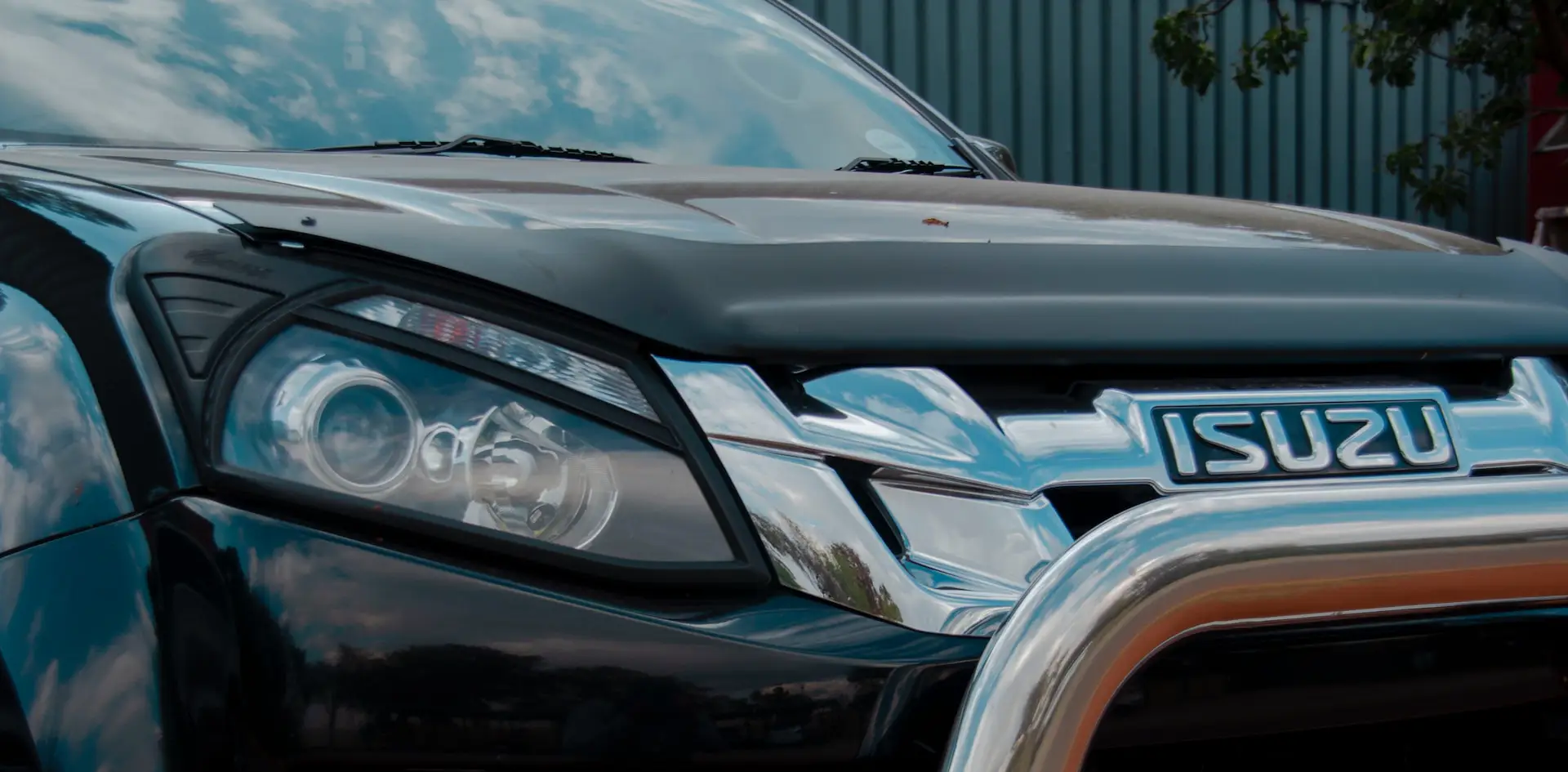 The Japanese motor industry might be better known for producing highly-tuned sports cars and iconic roadsters, but Isuzu have been putting out hard-working 4x4s for a considerable amount of time. While they may produce some smaller motors, bigger vehicles – including large industrial trucks and buses – are their bread and butter.
But even with the mighty strength of some tough off-roaders behind them, Isuzu's products are just as liable to suffer accident damage or wear and tear as any other manufacturer's cars that have been put out onto the UK's roads. If this sounds like a fate that your Isuzu has suffered from, selling it with Scrap Cars For Cash could be the answer.
Reasons Isuzus Are Scrapped
Isuzu vehicles are sent to the scrap heap for a number of reasons. In fact, there's no checklist to fill in when selling your car to see if it's eligible for scrapping – you can scrap it whenever you want and for whatever reason! However, one of the most common reasons for Isuzus being scrapped is accident damage. If your car has been involved in a crash, getting it repaired could cost more than the motor is worth. If you're left in such an uneconomical situation, your best option might just be to sell it as scrap with Scrap Cars For Cash.
Another typical reason for scrapping Isuzus is wear and tear, which itself can lead to more scrapages around MOT time for individual cars. Wear and tear will eat away at your Isuzu's components until the vehicle's performance deteriorates and one day, a major mechanical failure is sure to occur. In that case, a large-scale repair job is probably going to be necessary, so it's likely to be more sensible financially to scrap it and get something new.
Scrap Isuzu Value
There's no way to give a blanket assessment of how much every Isuzu of a particular model is worth as scrap. Each vehicle is unique and as such, the offer you'll receive is just as individual. There are a few universal factors that will influence the value of the offer you'll receive, though, with weight being the most significant. Isuzus are generally quite large, which leaves owners in good stead as the heavier a car is, the more metal it's made from and in turn, the more it's worth as scrap.
We keep an eye on the fluctuating value of scrap metal to ensure your vehicle is never undervalued, but there are also other factors that impact the offers you'll receive, too. The age, mileage and general condition of any car will determine the quoted prices you'll be sent, with Isuzus in a better state potentially being worth more. This is down to the salvageable components within them that can be immediately reused.
Most Scrapped Isuzus
Scrap Cars For Cash has gone back through our records to find out which model of Isuzu was scrapped most often over the past six months. It's a landslide victory for the Trooper, accounting for just over two-thirds of the total number of Isuzus scrapped within that period. The Rodeo places second with 16%, and down the other end we have the only Isuzu smaller than a 4×4 on our list – the Piazza.
| | |
| --- | --- |
| Model | % of all Isuzus Scrapped |
| Trooper | 67.6 |
| Rodeo | 16.95 |
| Isuzu Trucks | 9.66 |
| D-Max | 4.51 |
| Pickup | 1.07 |
| Piazza | 0.21 |
A very close battle on the colour table, but green edges out blue and silver to take the 'most scrapped' crown, with the other two placing second and third respectively. In fact, the range of colours listed combined with the lack of a runaway winner implies that Isuzu owners like their motors to be more vibrant than most.
| | |
| --- | --- |
| Colour | % of all Isuzus Scrapped |
| Green | 18.57 |
| Blue | 18.14 |
| Silver | 16.2 |
| White | 11.88 |
| Red | 8.64 |
| Black | 8.42 |
| Maroon | 7.56 |
| Gold | 5.4 |
| Grey | 4.97 |
| Purple | 0.22 |
Unlike on the colour front, we do indeed have a clear winner here, with 72% of all Isuzus brought to us being salvaged and stripped for parts or repaired. The other 28% that were scrapped aren't being wasted though; by law, at least 95% of every single vehicle has to be recycled.
| | |
| --- | --- |
| Disposal Method | % of all Isuzus Scrapped or Salvaged |
| Salvage | 72 |
| Scrap | 28 |
Is your Isuzu running out of steam? Maybe it's time to sell it as scrap or salvage and put the money you earn into a newer car. Scrap Cars For Cash can find you the best quotes that the market can offer and the whole process, from initial consultation to money in the bank, will only take a matter of days. We can even arrange collection at no extra cost from anywhere in the country! So, call 08443 761 020 or use the online scrap valuation tool at the the top of the page to find out how much your Isuzu could be worth as scrap or salvage with Scrap Cars For Cash!