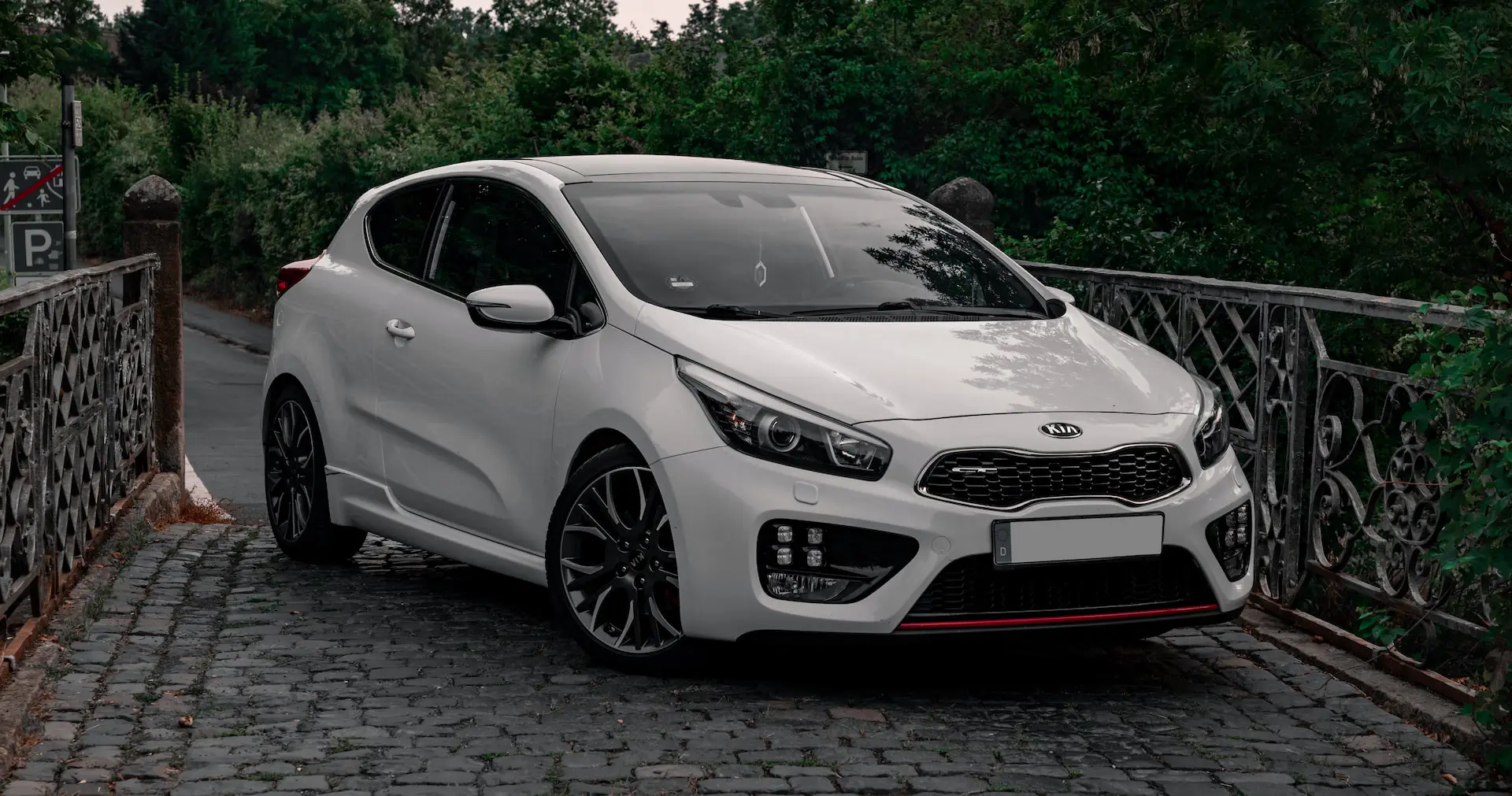 Despite dreadful sales in the '90s almost causing the South Korean manufacturer to abandon the UK market, in recent years Kia has gone from strength to strength and made itself a household name within the British motor industry.
But, with Kia's resurgence coming in the mid-2000s, it's about time that its cars begin to trickle through to scrap yards around the country. After all, the average age of a scrapped car is 14 years and with the Ceed launching in 2006, original models are now on borrowed time, statistically speaking. If your old (or newer) Kia is run down and dated or has been involved in an accident, or if you just want it gone for some quick money, Scrap Cars For Cash can help you sell it as scrap or salvage.
Reasons Kias Are Scrapped
Like other makes and models, Kias are scrapped for a multitude of reasons. Each individual owner will have their unique reasons for sending their car to the scrapyard, but there's generally one of three reasons that we see cars coming to us at Scrap Cars For Cash. An upcoming MOT test that's sure to end in failure will often lead Kia owners to sell their vehicle as scrap or salvage. If the car is in a bad way under the bonnet, it's likely to cost more money to get the car through another 12 months than the vehicle itself is worth. Your insurance company would consider that a write-off, so you probably should, too. Similarly, there's wear and tear. Naturally, this is going to be more common on older cars but if you've been a little bit too rough with your Rio, it might have aged beyond its years regardless of the reliability of the brand's products. This also makes them less appealing on the used car market.
Finally, there's crash damage, which is unfortunately all-too-common on cars around the world. If your Kia has been smashed up, regardless of whose fault it was, it's possible that repairing it is not economically viable, meaning you're better off selling it as scrap or salvage and using the money you gain to buy a new motor.
Scrap Kia Value
Scrap Cars For Cash will take your old Kia regardless of the condition that it's in while still quoting you the best scrap prices that the market can offer. That's because our scrap dealers are mostly – but not exclusively – interested in the metal that the vehicle is made from. That metal, when crushed down, is resold to be reused by various other manufacturers in different industries. Therefore, the bigger the car, the more scrap value it holds as far as raw metal weight is concerned.
There's more thought involved than that, however. Other factors, like the model, age, mileage and condition will influence the price you're ultimately offered to sell your car for. Smaller Kias could close the gap on models like the Sportage if they're in a fitter state to be salvaged with more intact parts able to be stripped from them.
Whatever model of Kia you're looking to offload, we at Scrap Cars For Cash monitor the constantly-changing industry value of scrap metal, meaning you're always getting exactly what your car is worth.
Can I scrap my Electric Kia?
Yes, you can scrap any kind of vehicle, and this includes electric cars. In fact, you may find that your electric Kia fetches a higher price, due to the added materials. For example, electric vehicles contain higher quantities of copper, which could bump up your overall scrap value. Plus, electric car batteries are worth a fair bit due to the fact that they're in high demand but short supply.
Most Scrapped Kias
We've broken down the stats around Kias that came through our system over the past six months and discovered which models and colours are scrapped or salvaged the most. Top of the list by some distance is the Picanto, and with the original run of this model being 19 years old, perhaps that's not so surprising. Three more of Kia's big sellers, the Rio, Ceed and Sportage are almost tied for 2nd, each making up around 13% of all scrapped Kias.
At the other end of the spectrum, scrap figures for newer models like the Stonic, Niro and XCeed pale in comparison, with each making up less than one-tenth of a percent.
| | |
| --- | --- |
| Model | % of all Kias Scrapped |
| Picanto | 23.41 |
| Rio | 13.9 |
| Ceed | 13.31 |
| Sportage | 13.16 |
| Sorento | 11.06 |
| Sedona | 10.09 |
| Carens | 6.77 |
| Pro Ceed | 2.07 |
| Cerato | 1.65 |
| Other | 4.58 |
Perhaps unsurprisingly, silver and black Kias are scrapped more than any other colour of this South Korean car. However, another 'safe' colour, white, covered less than 6% of all Kias scrapped in the last six months. Rounding out the list, a tiny 0.03% of scrapped Kias were pink. 
| | |
| --- | --- |
| Colour | % of all Kias Scrapped |
| Silver | 30.84 |
| Black | 27.26 |
| Blue | 18.14 |
| Red | 10.45 |
| White | 5.89 |
| Grey | 2.97 |
| Orange | 1.64 |
| Beige | 0.95 |
| Bronze | 0.87 |
| Other | 0.99 |
Finally, let's look at the disposal method of every Kia that's ended up on our books in the last six months. Scrap Cars For Cash and our scrap and salvage buyers are legally obligated to recycle at least 95% of every vehicle we acquire, and this happens whether a motor is scrapped or salvaged.
However, over the past half-year, significantly more cars have been salvaged, which means 64% were either stripped of parts to help out other cars before being scrapped, or they were saved from the crusher completely and repaired.
| | |
| --- | --- |
| Disposal Method | % of Kias Scrapped or Salvaged |
| Salvage | 64 |
| Scrap | 36 |
If your Kia has run its course, Scrap Cars For Cash will find you the best quotes that the market can offer for you to sell it as scrap or salvage. Call our sales team on 08443 761 020 or fill in our online form to get your car valued instantly, then find a scrap buyer local to you. Thanks to our extensive fleet of collection vehicles, the buyer you choose will even be able to pick up your car from anywhere in the country. So, sell your Kia with Scrap Cars For Cash today.