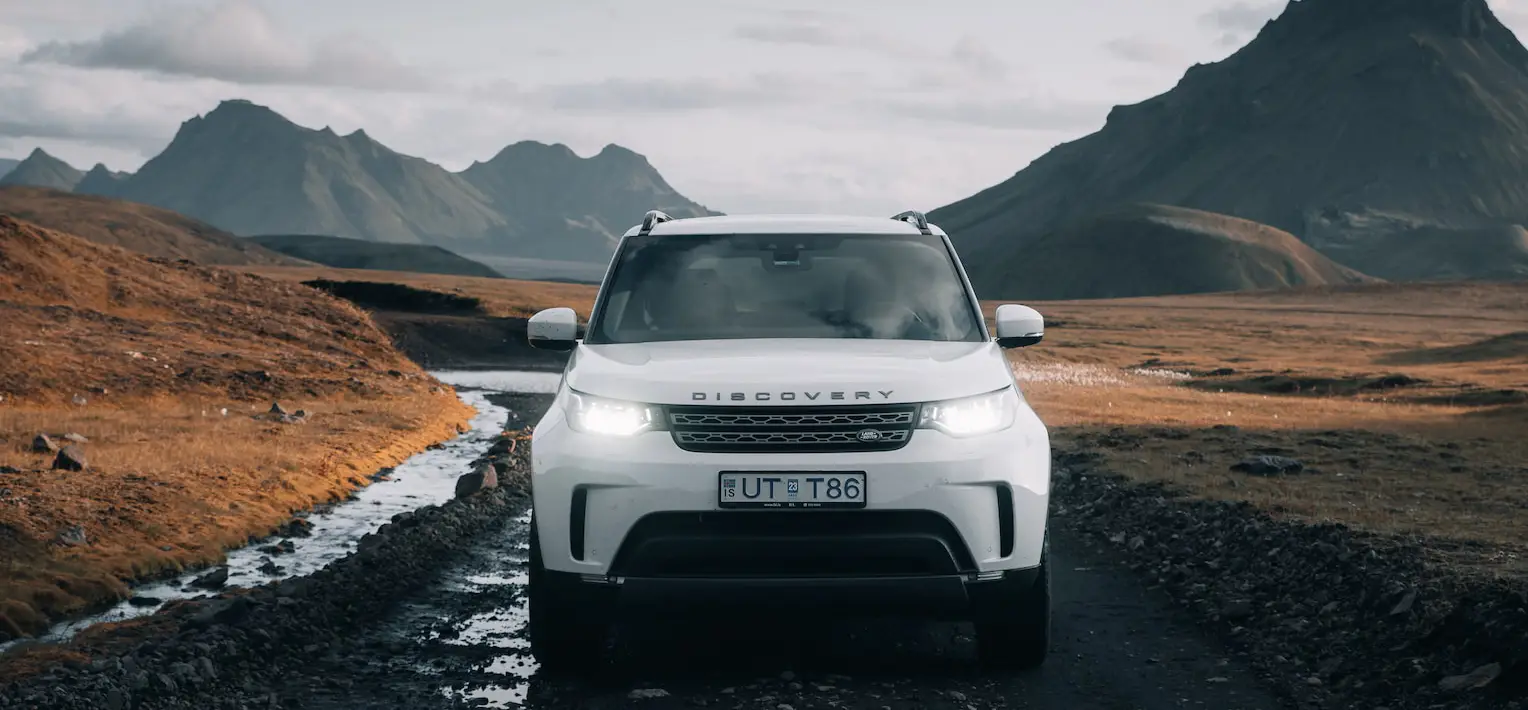 The original British off-roader, Land Rover has been a staple of the UK's countryside since just after the conclusion of the Second World War. Able to tackle the most rugged of terrain without issue and cope with even the most extreme weather conditions, the 4×4 rarely runs into snags that it can't get itself out of.
However, they're not invincible, and if you're using your Land Rover on public roads, you're perhaps more likely to have more damage done to the car by an inexperienced driver than rogue cattle could ever cause. Plus, years of hard work throughout harsh environments could wear down the components of your Land Rover, eventually leading to mechanical failures. If you find your car in any of these situations, selling it as scrap or salvage might be the best option.
Reasons Land Rovers Are Scrapped
Hardy workhorses they may be, but Land Rovers are still liable to be written off after damage or worn out from excessive, intense use. In fact, those are two of the most common reasons that any car is scrapped with us. Accident damage can leave your Land Rover unable to tackle the terrain you need it to, in which case selling it as scrap or salvage might be the best option. If there are salvageable parts that can be stripped out, you could see your quoted price increase.
Wear and tear will affect any vehicle, including tough 4x4s, and chip away at the reliability of Land Rovers until one day, something breaks. Often, the component that breaks can be something significant that's extremely pricey to put right once parts and labour are factored in, so from a financial perspective, it might be better to scrap the car entirely.
Scrap Land Rover Value
When scrapping any vehicle, it's impossible to give a concrete figure for its value as each and every car will be priced differently – even those of the same model. The main contributing factor to the value of a scrap car is its weight. The bigger a vehicle is, the more metal it's likely to be made from, and since that's what the scrap dealers are ultimately interested in, they'll start your quoted price off higher. We keep a close eye on the ever-changing price of scrap metal to make sure you're always being offered what your car is really worth.
Other factors that can affect your quotes include the age, mileage and general condition of the vehicle. Land Rovers that are in better nick will have plenty of salvageable parts left within them, meaning that when they're sold as salvage, you could be set to receive a higher sum than if you're offloading one that's decades old and runs like it, too.
Scrap Cars For Cash can help decide whether your car is fit for salvage or if it's destined for the crusher.
Most Scrapped Land Rovers
We've looked back through our figures over the past six months to figure out which models of Land Rover have come to us at Scrap Cars For Cash most often. Taking up almost half of the total, the Freelander claims the top spot with the Discovery in third and the base model Range sandwiched between.
| | |
| --- | --- |
| Model | % of all Land Rovers (& Range Rovers) Scrapped |
| Freelander | 49.84 |
| Range Rover | 24.89 |
| Discovery | 21.29 |
| Range Rover Evoque | 2.47 |
| Defender | 1.09 |
| Series III | 0.43 |
Perhaps unsurprisingly, black was the most popular colour that we either scrapped or salvaged, with over a quarter coming to us with this shade of paint. Silver was in second, very closely followed by blue – most likely a dark, navy shade.
| | |
| --- | --- |
| Colour | % of all Land Rovers (& Range Rovers) Scrapped |
| Black | 25.19 |
| Silver | 19.09 |
| Blue | 18.99 |
| Green | 12.72 |
| Grey | 11.1 |
| Red | 6.68 |
| White | 2.89 |
| Gold | 2.26 |
| Brown | 0.34 |
| Other | 0.74 |
More than half of Land Rovers & Range Rovers met their end via the crusher without being eligible for salvage over the past six months. But, that doesn't mean that they're sitting on a scrapheap somewhere getting rusty. Even the unsalvageable vehicles will have been almost completely recycled. In fact, by law, at least 95% of every vehicle that comes to us must be reused, whether that's in the motor industry or another.
| | |
| --- | --- |
| Disposal Method | % of all Land Rovers (& Range Rovers) Scrapped or Salvaged |
| Scrap | 58 |
| Salvage | 42 |
If your Land Rover's time is up, sell it as scrap or salvage with Scrap Cars For Cash. We'll find you the best quotes that the current market can offer you and we can even collect the car from anywhere in the country, at no extra cost. The whole process takes just a few days, so you could have money in the bank before you know it. Call our sales team on 08443 761 020 or use the online valuation tool above to find out how much you could get from selling your Land Rover as scrap or salvage with Scrap Cars For Cash.