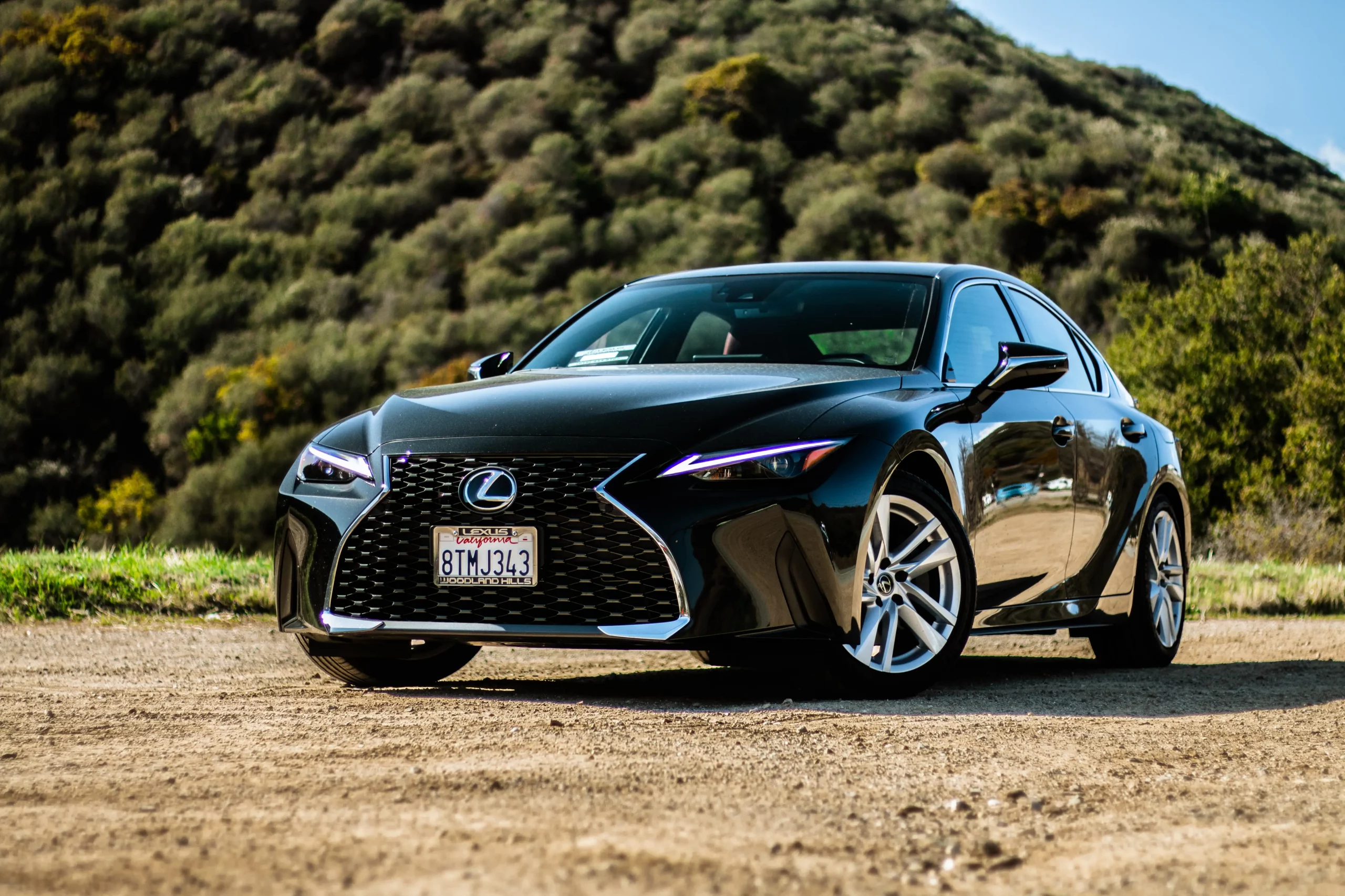 Japanese cars are well respected around the globe for being high performance, finely tuned and ever-reliable. While 'luxury' often goes hand-in-hand with those attributes, it's not always at the forefront of driver's minds when they think of cars from the Land of the Rising Sun. That's where Lexus comes in and tries to change things. The high-end division of Toyota, Lexus was only brought over to Britain in 1990, making waves in the UK market ever since.
Despite the success of Lexus and the precise engineering of its cars, they are not immune to breaking down and certainly not invincible, meaning crashes can do just as much damage as they would to any other car. If your Lexus is past its use-by date and it's time for an update, Scrap Cars For Cash can help you get the best deal on selling it as scrap or salvage.
Reasons Lexus Are Scrapped
Cars of all makes and models come through our doors because of a variety of different (and sometimes rather unique) reasons. The most common culprits of all, however, regularly affect cars – including Lexus – and result in them meeting the crusher. An MOT failure, whether already suffered or inevitably on the horizon, can often make drivers turn to scrapping their car, particularly if it's going to cost a fortune to make the car road legal again. Similarly, general wear and tear over years of use, particularly in older Lexus as you'd expect, can force the owners to consider scrap or salvage as a way of recouping some costs that may have already been incurred to keep the motor running as it ages.
Accident damage, no matter which party was at fault, is also unfortunately commonplace on cars that come through to us at Scrap Cars For Cash. If they're an economical write-off – meaning the cost to repair them outweighs the value of the car – then scrapping, or salvaging, is typically the next best thing you can do.
Scrap Lexus Value
With the key factor in determining the scrap value of your Lexus being its weight – since heavier cars are generally built from more metal – it's important that we keep our finger on the pulse of the scrap metal market. At Scrap Cars For Cash, we monitor the constantly-changing value of scrap metal to ensure that when you sell your car with us, you're never quoted less than what your vehicle is worth.
There are other influential considerations that can affect your offer price, so don't fear if you drive a hatchback rather than an SUV. The age, mileage and overall condition of your Lexus will all be taken into account when your quote is being generated, with cars in a better state having more potential on the salvage side of the industry. If your small car is still filled with reusable parts, expect a boost to the price you'll be offered.
Can I scrap my Electric Lexus?
Yes, you can scrap any kind of vehicle, and this includes electric cars. In fact, you may find that your electric Lexus fetches a higher price, due to the added materials. For example, electric vehicles contain higher quantities of copper, which could bump up your overall scrap value. Plus, electric car batteries are worth a fair bit due to the fact that they're in high demand but short supply.
Most Scrapped Lexus
At Scrap Cars For Cash, we've analysed our stats to see just how many different models of Lexus have come onto our books in the last six months. With a production period running from the turn of the millennium to the mid-noughties, it might not be a surprise to see the IS 200 top the charts, but the gap between it and second place is a little bit of a shock. A whopping 54% of all Lexus scrapped were IS 200s, with the RX 300 taking the silver medal at a measly 11%.
| | |
| --- | --- |
| Model | % of all Lexus Scrapped |
| IS 200 | 54.66 |
| RX 300 | 11.59 |
| IS 250 | 7.41 |
| GS 300 | 6.97 |
| RX400 | 4.78 |
| CT 200h | 3 |
| LS 400 | 3 |
| IS 300 | 2.07 |
| GS 450 | 1.9 |
| Other | 4.62 |
The colour of all our scrapped cars is also noted, and the most scrapped colour of Lexus was silver. This is far less surprising, especially for those of you who've checked out our lists for other makes and models already. In fact, the top three of silver, blue and black could definitely be considered the usual suspects in this department.
| | |
| --- | --- |
| Colour | % of all Lexus Scrapped |
| Silver | 32.05 |
| Blue | 18.79 |
| Black | 18.38 |
| Grey | 13.79 |
| Red | 6.1 |
| Green | 4.18 |
| White | 2.25 |
| Bronze | 1.76 |
| Beige | 1.39 |
| Other | 1.31 |
Things get a little bit tighter when you consider the method of disposal. With 95% of every car that comes to us being recycled (by law), the difference between scrapping and salvaging may seem insignificant. But, if another stricken Lexus can benefit from healthy parts, we'll strip a condemned car for components, meaning it's considered salvage.
| | |
| --- | --- |
| Disposal Method | % of all Lexus Scrapped or Salvaged |
| Scrap | 58 |
| Salvage | 42 |
If your Lexus is on its last legs, it might be time to consider selling it as scrap or salvage with Scrap Cars For Cash. We'll find the best quotes that the market can offer in an instant and our nationwide fleet of scrap dealers will even collect your old car and take it away free of charge, no matter where you are. Call our sales team on 08443 761 020 or fill in our online form at the top of this page and find out just how much your car could be worth today.