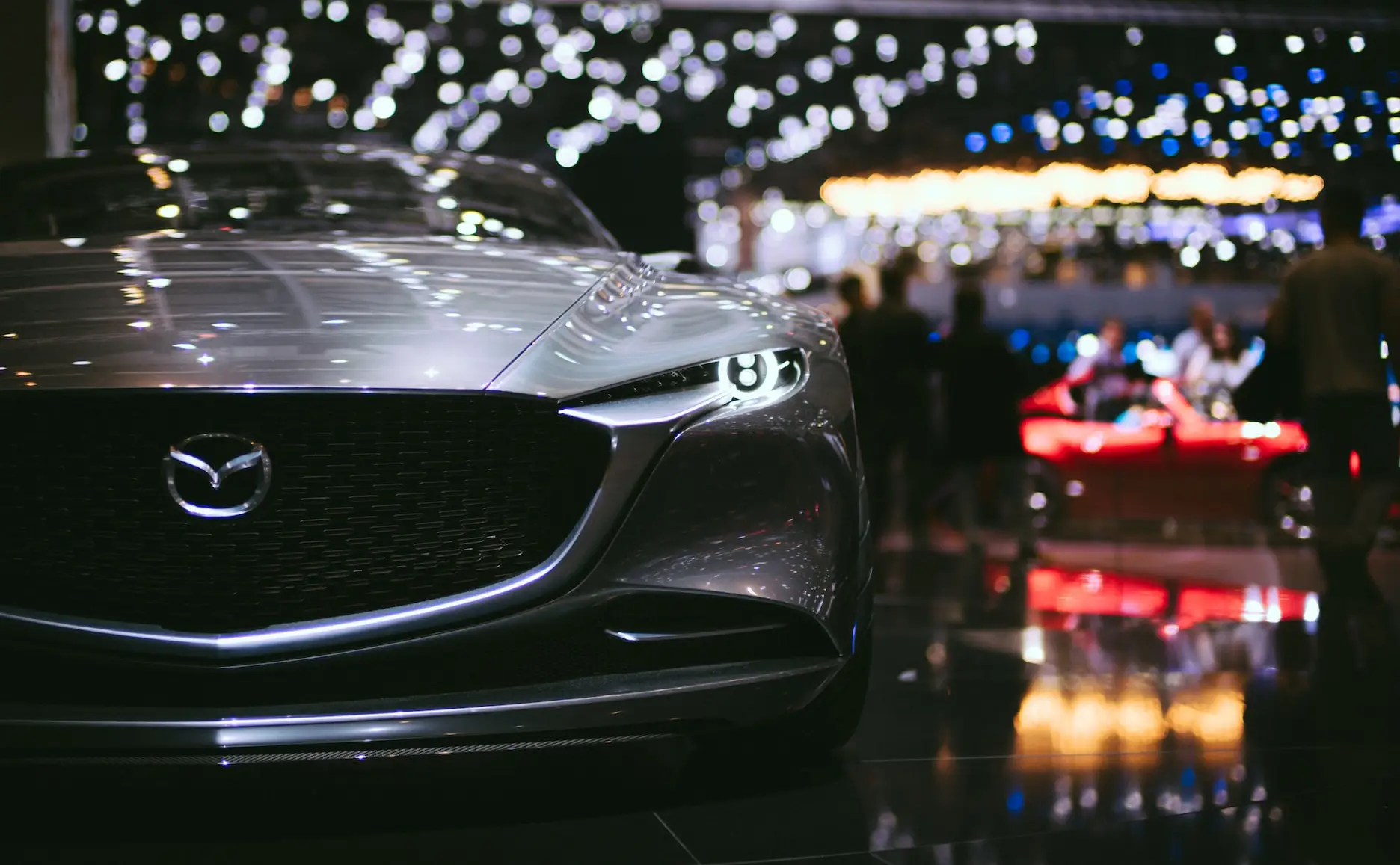 Mazda has been around as a manufacturer for over a century, but it wasn't until the company was 40 years old that it began branching out into cars. Now known for its stereotypically sleek Japanese stylings and reliability, it often loses out to its compatriots in popularity contests, but still enjoys a somewhat cult following, helped in no small part to the diminutive and iconic MX-5. Even the most reliable of cars has the potential to break, however, and Scrap Cars For Cash is here to help you get rid of your broken Mazda in the quickest and easiest way possible.
Reasons Mazdas Are Scrapped
There are a wide range of reasons that can result in your trusty old Mazda having to make its way to the scrapyard. While the reliability means that breakdowns are less likely in a Mazda than something European, they do still happen, and a major component failure could render your car uneconomical to repair, leaving you with no choice but to head for a scrap yard. Equally, no matter how reliable a car is, it is never immune to physical damage from an accident. If your Mazda has been involved in an accident and the repair costs outweigh the value of the car – written-off, as insurers would say – then sending it off for scrap is likely to be your only option.
Thanks to their cult following, many Mazda owners try to hold on to their cars for as long as possible, and if they're MX-5 owners, will likely be well prepared for the inevitable battles with rust. If your Mazda is getting towards the end of its sensible lifespan, or you just know that the next MOT test is going to be nigh on impossible to pass, then it may be time to finally say goodbye and move on to the next car to dedicate your motoring life to.
Scrap Mazda Value
The value of a scrap car is something that is unique to the specific car in question, meaning it's impossible to give an estimate without taking into account the nuances of your own specific car. The model of your car, its age and overall condition can all have an affect on the price you'll be quoted, particularly if there are any salvageable parts on your car. The more things that can be used elsewhere, the more your car will be worth.
The biggest factor in determining your scrap car's price is its weight as, simply put, the heavier a car is, the more it's worth to the scrap man. But, fear not rusty MX-5 owners, as above, if there are any usable parts left on your car, it could still be worth a tidy sum.
Most Scrapped Mazdas
We've done the maths to work out just how many of each Mazda model have come through our doors over the last six months. The Mazda 6 takes the crown for 'most scrapped' with 28%, but the Mazda 3 isn't far behind in second-place, accounting for a quarter of the total cars scrapped itself.
Japanese import lovers will be disappointed to learn that plenty of MX-5s have made their way to the scrapyard, and have even been joined by some RX-7s.
| | |
| --- | --- |
| Model | % of all Mazdas Scrapped |
| 6 | 28.7 |
| 3 | 25.04 |
| 2 | 13.19 |
| 5 | 10.18 |
| Mx-5 | 8.27 |
| Rx8 | 3 |
| 323 | 2.68 |
| Bongo | 1.62 |
| Cx-5 | 1.27 |
| Other | 6.05 |
The colour table could not be closer at the top, with silver cars making up just 1/100th more of the total number of Mazdas scrapped than blue. Down the bottom we have pink, an uncommon yet not unseen colour for any motor.
| | |
| --- | --- |
| Colour | % of all Mazdas Scrapped |
| Silver | 24.18 |
| Blue | 24.17 |
| Grey | 17.06 |
| Black | 15.01 |
| Red | 10.43 |
| White | 4.12 |
| Green | 3.66 |
| Maroon | 0.58 |
| Gold | 0.28 |
| Other | 0.51 |
It's a 60/40 split in favour of salvaging when it comes to the disposal method of the Mazdas on our books. More than half were salvaged, with them being put back on the road after repairs or being used to donate parts to other damaged cars. The scrapped 40% aren't going to waste, though. At least 95% of them needs to be recycled, in line with government legislation.
| | |
| --- | --- |
| Disposal Method | % of all Mazdas Scrapped |
| Salvage | 60 |
| Scrap | 40 |
To find out how much your Mazda could fetch, get in touch with our friendly team of experts today by calling 08443 761 020, or alternatively use the quick and easy online valuation tool at the top of this page. We work closely with a nationwide network of scrap and salvage specialists, meaning not only can we get you the best price in the shortest time possible, but we can also sort out a free collection from anywhere in the country. Get started today and your troubled Mazda could be replaced with cash in your account within just a couple of days.