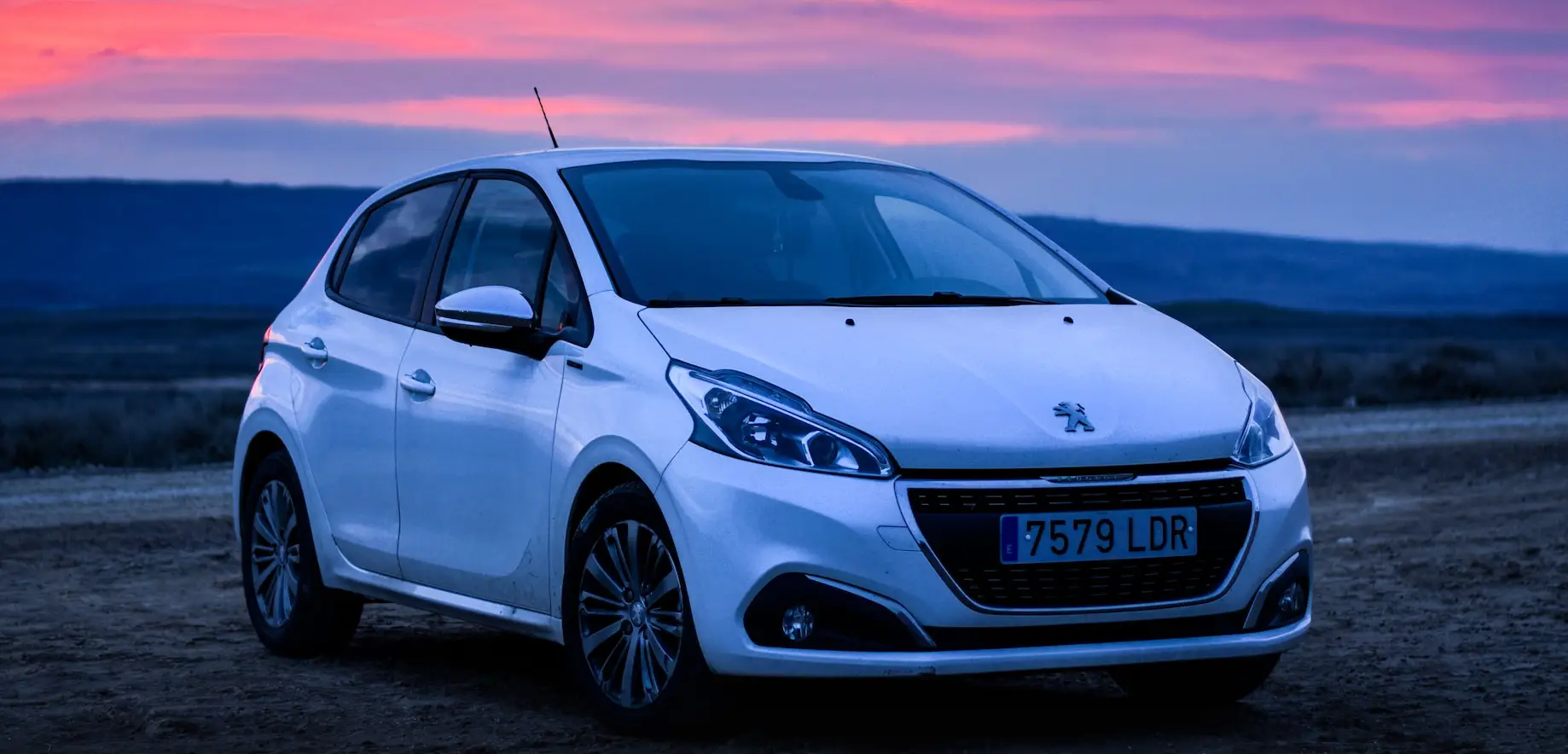 The world's oldest car manufacturer (technically, at least), Peugeot crossed the Channel and arrived on British soil well over a century ago and the French company's cars are now right at home driving on the left side of the road.
However, French cars have a certain reputation for unreliability with British drivers that, unfortunately, many of Peugeot's vehicles commonly live up to. If your Peugeot is giving you problems day after day, if its upcoming MOT is surely going to end in failure, or even if it's suffered irreparable damage after an accident, it might be time to say au revoir to your car and sell it as scrap or salvage.
Reasons Peugeots Are Scrapped
Every car that comes to us at Scrap Cars For Cash has its own reason for being sold as scrap or salvage. Peugeots are no different, but there are certain situations that lead drivers to sell their car with us more often than others. Constant breakdowns and a general lack of reliability can be the bane of a Peugeot driver's life, causing many owners to scrap or salvage their car rather than live in fear of the next warning light or error message that will pop up on the dashboard. Similarly, a failed MOT test that will require a substantial payout to put right could mean that the Peugeot is no longer economically viable and buying a new car is cheaper in the long run. There's also accident damage, which is unfortunately common. Once again, if the repair costs outweigh the value of the car – or simply the desire to keep it – selling it as scrap or salvage is often a better option.
Scrap Peugeot Value
Scrap Cars For Cash can guarantee to take your old car regardless of the condition and we will find you the best deals on the market. Despite this, and as with any make of car, it's impossible to put a concrete figure to the value of your old Peugeot. The value is calculated, for the most part, by the weight of the vehicle. This is due to the fact that the scrap dealer that will be buying your car is mostly interested in the scrap metal that can be garnered from the vehicle once it's been crushed down.
There are other factors that can influence the price, though. The general condition of your Peugeot will have a say in the price offered, with some cars having more salvageable parts that can increase the value of your quote. The specific model, age and mileage will also have an impact and potentially get you more cash for your car, whether it's a nippy 108 or a multi-purpose Rifter.
Scrap Cars For Cash also monitors the value of scrap metal, which changes day by day, to ensure that your car is never undervalued at the time of sale.
Most Scrapped Peugeots
After crunching the numbers, we've put together a ranking for the models of Peugeot that came to us at Scrap Cars For Cash the most often over the last six months. As you can see, the 207 & 206 takes the gold and silver places, likely thanks to their ages with each model starting production 16 years and 24 years ago respectively. Another noughties creation, the 307, sits comfortably in third.
At the other end of the spectrum, just under 2% of all Peugeots coming through our books were Boxers and Bippers. That's right – we also scrap vans!
| | |
| --- | --- |
| Model | % of all Peugeots Scrapped |
| 207 | 24.21 |
| 206 | 22.54 |
| 307 | 15.55 |
| 308 | 8.39 |
| 107 | 4.55 |
| 407 | 3.85 |
| Partner | 3.71 |
| Expert | 2.58 |
| 3008 | 1.95 |
| Other | 12.67 |
Peugeot fails to buck the colour trend, with the majority of vehicles scrapped – a quarter of all units, in fact – being silver. Blue and black follow, with some more outlandish choices, including brown, pink and turquoise, bringing up the rear.
| | |
| --- | --- |
| Colour | % of all Peugeots Scrapped |
| Silver | 25.78 |
| Blue | 20.07 |
| Black | 17.96 |
| Grey | 13.01 |
| Red | 11.38 |
| White | 6.84 |
| Green | 2.28 |
| Yellow | 1.28 |
| Orange | 0.61 |
| Other | 0.79 |
Thankfully, almost three-quarters of all Peugeots brought to us over the last six months were salvaged, rather than scrapped. All cars, regardless of disposal method, need to be 95% recycled to fall in line with environmental legislation, but transplanting components directly into other motors is always the best option!
| | |
| --- | --- |
| Disposal Method | % of Peugeots Scrapped or Salvaged |
| Salvage | 73 |
| Scrap | 27 |
If it's time to bid your Peugeot adieu, Scrap Cars For Cash can guarantee a fast and efficient process without compromising on price. We'll get you the best prices from scrap dealers local to you, who will collect your car at no extra cost. Give our sales team a call on 08443 761 020, or use our online scrap value calculator, and your car could be sold as scrap or salvage in a couple of days or sooner!