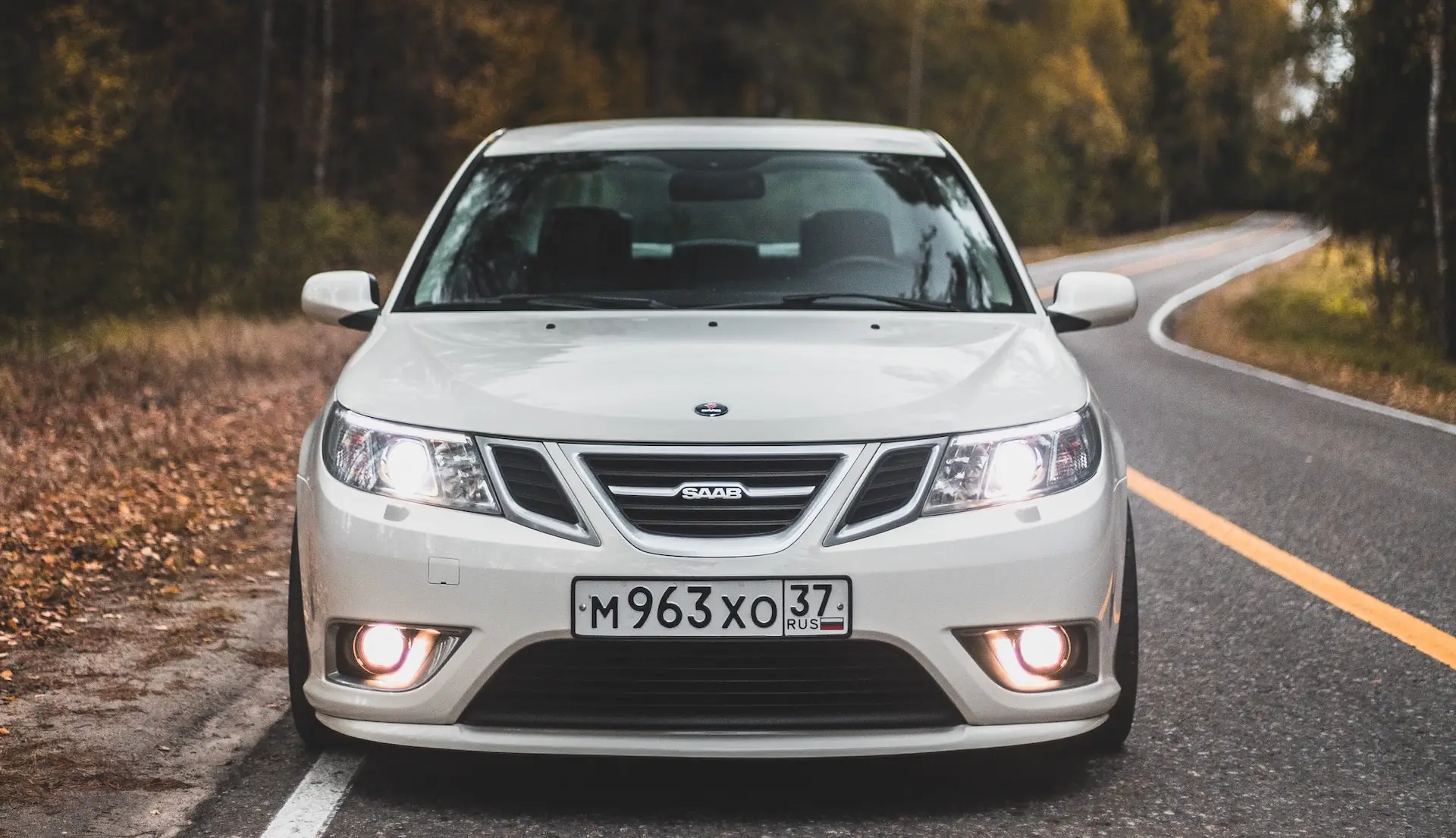 They might be long gone from the automobile industry, but Saab's cars live on with just over 66,000 still licensed on the UK's roads. The Swedish manufacturer filed for bankruptcy in 2011, but at their height, the 9-3 and 9-5 models were a regular sight in Britain.
So, with so many Saabs on the road just over a decade ago, followed by a fairly sharp decline in numbers, the company's cars are rapidly being scrapped as their age starts to become a problem. Scrap Cars For Cash can help find you the best prices if you're looking to scrap your Saab.
Reasons Saabs Are Scrapped
There are a number of reasons that any car can end up at the scrap yard. Saabs are not exempt from any of them, but there are some situations that result in scrapping more often than others. Accident damage is one leading cause, with even the most minor bumps causing irreparable damage. With Saabs no longer being produced, getting replacement parts could not only be tricky, but also extremely expensive. Scrapping your Saab might be the best option in this situation.
On the other hand, Saabs might be scrapped due to their age. The average age of a car before it meets its end is 14 years old, so a lot of Saabs – the vast majority, in fact – will be around that age or older. After so many years of use, wear and tear becomes a very real issue that can reduce vehicle performance or even result in a major mechanical failure. If this happens, you're in for a hefty repair bill, so from a financial standpoint, selling it as scrap might be the best choice.
Scrap Saab Value
There may not be a scientific formula that's set in stone to work out how much your old Saab is worth as scrap, but there are certain factors that can influence the price you'll be offered when looking to sell. The key influencer is the weight of your car. Bigger, heavier cars will start with a higher base price because of the sheer amount of metal they're built from. This metal is what our scrap buyers are interested in getting their hands on, but don't shy away if your car is one of Saab's smaller models.
We keep a close eye on the price of scrap metal to make sure that you're always getting the best value for your car.
Age, mileage and the overall condition of your car all play a part in the valuation of your car, with cars in better condition possibly being worth more thanks to any salvageable parts that can be stripped out. These parts can be transplanted into other cars in need of repair, so if your Saab is past the point of no return, it could at least help keep other motors on the road.
Most Scrapped Saabs
At Scrap Cars For Cash, we've analysed our figures to find out which Saabs models were scrapped the most over the past six months. By a landslide, the 9-3 takes the top spot. Just over three-quarters of all Saabs scrapped were 9-3s, proving just how popular the model was in its day. In fact, the other model we mentioned earlier – the 9-5 – was second, accounting for 21% of the total. Therefore, 96.43% of all Saabs that we took in were one of these two models!
| | |
| --- | --- |
| Model | % of all Saabs Scrapped |
| 9-3 | 75.23 |
| 9-5 | 21.2 |
| 900 | 2.35 |
| 9000 | 0.79 |
| 93 | 0.3 |
| 95 | 0.06 |
| 99 | 0.04 |
| 96 | 0.03 |
On the colour front, the usual trio take the top three spots, although typical winner silver only places second. Black comes in first place, with more than a quarter of the total. Fourth-placed grey also made up a good share of the total, before the percentages drop off sharply.
| | |
| --- | --- |
| Colour | % of all Saabs Scrapped |
| Black | 27.64 |
| Silver | 22.21 |
| Blue | 20.8 |
| Grey | 18.25 |
| Red | 4.71 |
| Beige | 2.26 |
| Green | 2.08 |
| White | 1.03 |
| Yellow | 0.67 |
| Other | 0.35 |
Salvaging was more popular when it came to Saab cars, with almost three-quarters being stripped of parts to help repair other motors. The other 27% didn't go to waste, though. Thanks to government legislation, at least 95% of each individual vehicle that arrives at one of our Authorised Treatment Facilities (ATFs) must be recycled.
| | |
| --- | --- |
| Disposal Method | % of all Saabs Scrapped or Salvaged |
| Salvage | 73 |
| Scrap | 27 |
If your Saab is running on borrowed time, don't wait until it leaves you stranded on the hard shoulder of a motorway – scrap it now and put the cash you earn towards a new motor. Scrap Cars For Cash will find you the best quotes that the market can offer for your old Saab, giving you the opportunity to sell it as scrap or salvage, with money paid into your bank account in just a matter of days. We'll even arrange free collection of your car, no matter where you are in the country. Call us now on 08443 761 020 or fill in the valuation form above and get a great price for your car today!