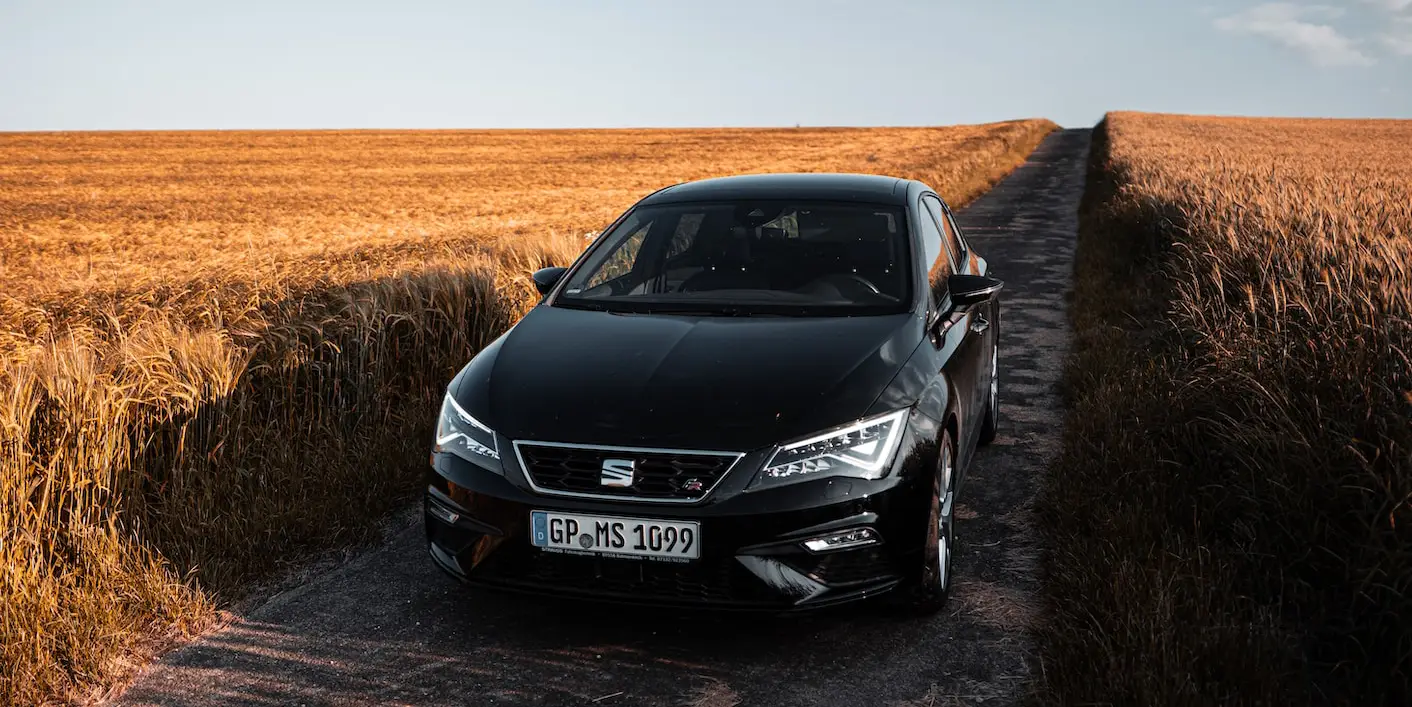 Spain is known for its sun-kissed beaches and legendary football teams, but SEAT – along with its high-performance branch, Cupra – also hail from the Iberian nation. Since 1985, the manufacturer has had its cars on British roads, with the Mk1 Ibiza giving UK drivers a taste of European motoring on a sensible budget.
So with SEAT's cars being on the road for so long, it should come as no surprise that we at Scrap Cars For Cash see plenty coming through our doors on their way to the crusher. Whether it's due to accident damage, an MOT failure or general wear and tear from years of service, no SEAT lives forever. That's where we come in.
Reasons SEATs Are Scrapped
We've already mentioned some of the reasons why SEATs make one final journey to the scrapyard, but it's worth understanding from a financial point of view how this may be the best option available when your car ends up in that situation. A crash will have an impact on any vehicle, and even if the damage is purely cosmetic – meaning, it still runs perfectly fine – the cost to get your SEAT looking pretty again could outweigh the market value of the motor itself.
Wear and tear can have similar effects on a SEAT, albeit in a less aggressive manner. Constant use will inevitably result in constant breakdowns as the vehicle ages, unless you keep on top of maintenance. In fact, refusing to do so could also lead to a failed MOT test. Whether you're requiring roadside assistance a lot, or having to pray for a miracle on test day, the chances are you're going to need to pay out some serious cash to keep the car roadworthy for at least another 12 months. If this accurately describes your driving lifestyle, you might be better off selling your SEAT as scrap or salvage.
Scrap SEAT Value
We can't give you a firm figure for the scrap value of your SEAT, because there isn't one. Its value will fluctuate based on a number of factors, the most significant of all being the price of scrap metal. Generally, the 'base price' of any car is determined by its weight since bigger, heavier cars are made from more metal. At Scrap Cars For Cash, we monitor this value to ensure that your car is always priced up at exactly what it's worth according to the current metal market.
Your quoted offers will vary, however, depending on other influencing factors like the age, mileage and overall condition of the SEAT. If you drive an Ibiza that you've kept in tip-top condition until a single, expensive-to-replace component has failed, you could still be in line for a bigger payday than a Toledo driver when selling it as scrap or salvage. The latter of those two options is the key to why; well-looked-after cars will have far more salvageable parts than a motor that's been run into the ground, substantially increasing the value of your unfortunate SEAT.
Most Scrapped SEAT
We've analysed our figures at Scrap Cars For Cash and determined to find out just which model of SEAT is scrapped the most and as the Vengaboys once said, we're going to Ibiza first. SEAT's Balearic-named car tops the 'most scrapped' table with over 43%, followed not-so-closely by the Leon. Then, the numbers drop off sharply, with the third-placed Altea only making up 10% of the total number of SEATs scrapped.
At the opposite end of the table, the Tarraco – still relatively new – comes last, preceded by  the Marbella, clearly named before the Spanish city became synonymous with wealthy tourists wanting to flash their cash.
| | |
| --- | --- |
| Model | % of all SEATs Scrapped |
| Ibiza | 43.57 |
| Leon | 30.27 |
| Altea | 10.46 |
| Alhambra | 7.14 |
| Toledo | 3.31 |
| Arosa | 2.99 |
| Exeo | 0.98 |
| Cordoba | 0.42 |
| Inca | 0.35 |
| Other | 0.51 |
SEAT breaks the mould set by many of the other car brands that we've looked at, with silver SEATs only being the fifth-most scrapped car by colour. In fact, blue also misses out on its usual podium finish, placing fourth. Black, grey and red take the top three slots for the Spanish manufacturer, but the difference between each is fairly slim. 
| | |
| --- | --- |
| Colour | % of all SEATs Scrapped |
| Black | 23.79 |
| Grey | 22.24 |
| Red | 17.62 |
| Blue | 13.75 |
| Silver | 10.17 |
| White | 7.26 |
| Yellow | 2.77 |
| Green | 1.76 |
| Beige | 0.28 |
| Other | 0.36 |
With legislation in place to ensure that 95% of every scrapped or salvaged car is being recycled, the differences may seem insignificant. But, salvaging a SEAT could mean it's given a second chance at life on the road, or might be used as a donor for other motors that are in need of vital part replacements. Just over half of all SEATS sent to us were salvaged, with the rest meeting the crusher.
| | |
| --- | --- |
| Disposal Method | % of all SEATs Scrapped or Salvaged |
| Salvage | 55 |
| Scrap | 45 |
If your SEAT is ready to be put out to pasture, consider selling it as scrap or salvage with Scrap Cars For Cash. We can find you the best quotes that the market can offer in an instant, with the whole process being completed in just a matter of days – including payment! Thanks to our network of scrap buyers all over the country, we're even able to arrange collection of your car at no extra cost, no matter where you are. Call our sales team on 08443 761 020 or fill in the online form at the top of this page to find out how much you could make from selling your SEAT with Scrap Cars For Cash now.