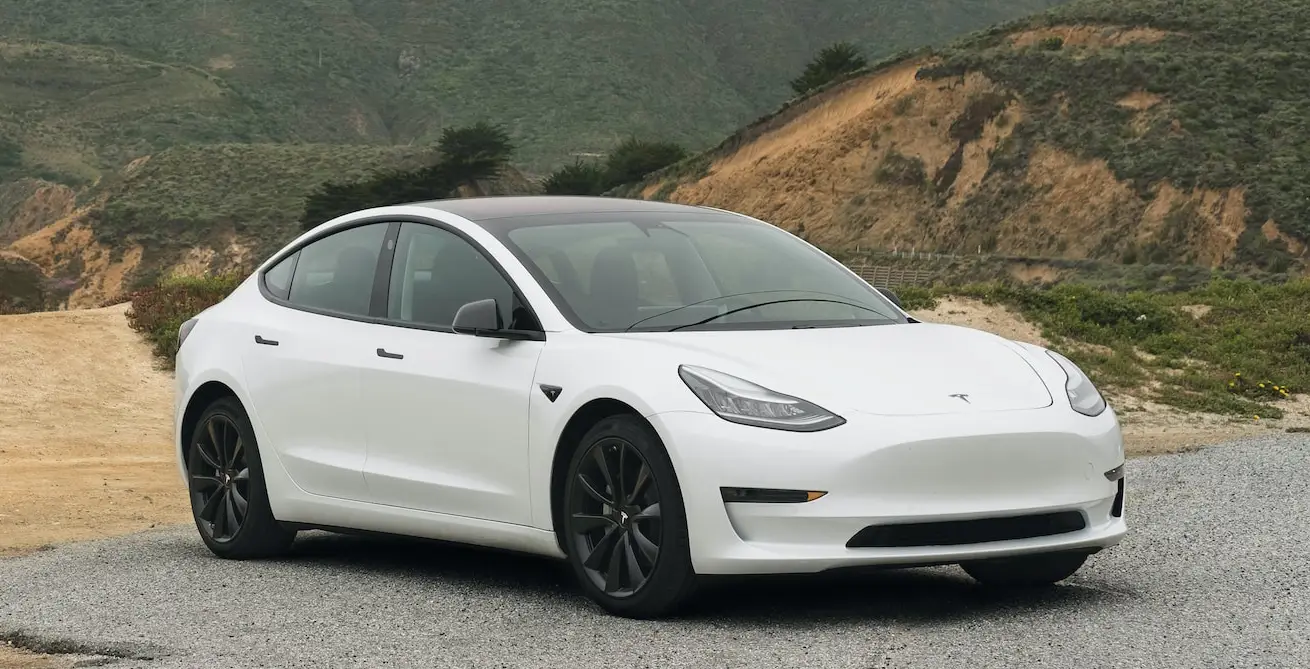 The roar of a combustion engine. The smell of petrol. The thick, black smoke billowing from an exhaust as the car burns off too much fuel. All characteristics of a dying breed, the first of which our planet will thank us for making extinct. The future, most people would agree, is electric, and the name on everybody's lips is Tesla.
The brand has only been manufacturing cars since 2008, and right-hand-drive versions weren't unleashed onto British streets until 2010. However, as Tesla has boomed in popularity, so has its grip on the UK car market – and not just within the electric vehicle sector. In fact, the Tesla Model 3 ranked 2nd in the best selling cars throughout the whole of 2021, and shifted a staggering 22,000 more units than the next-best selling EV.
But what happens when things go wrong? If you have a Tesla that's ready for the scrapyard, we at Scrap Cars For Cash can help you sell it for the best price the market can offer.
Reasons Teslas Are Scrapped
Believe it or not, Teslas do get sent to the scrapyard. However, only specialised Authorised Treatment Facilities (ATFs) staffed by EV-trained technicians can deal with cars that lack a combustion engine. Thankfully, Scrap Cars For Cash's network of scrap buyers is vast enough to include many such ATFs, and there are several reasons why Teslas come through their doors.
A lack of moving metal parts grinding against each other may mean that wear and tear won't damage a Tesla in the traditional way, but ageing EVs will still have had years of excessive power and heat wearing down their wiring and microchips. All it can take is one electrical failure to bring about the death of a Tesla, with the highly-specialised repair requirements likely to make a large dent in your bank balance. Teslas are not exempt from MOT tests either, still requiring annual inspections (albeit without certain components being scrutinised) that may become difficult to pass if the car's electrical parts have seen better days. In these situations, it may be more sensible from a financial standpoint to sell the car as scrap – or, more likely, as salvage – and put the money you earn from it towards a new EV.
Tesla may have revolutionised vehicular safety on the road with an array of cameras, sensors and automated procedures to keep their cars in one piece, but we're not quite at the point where tech completely eliminates the dangers faced on the road. Damage sustained after an accident can cause Teslas to be written off, just like any other vehicle on the road, and when that happens, scrapping is usually the only option.
Scrap Tesla Value
The value of a Tesla that's ready to be scrapped can vary wildly depending on a number of factors. First and foremost, the weight of the car is important because it generally indicates how much metal the vehicle is made up of. More metal means more money, since that's what the scrap dealer is mostly interested in. We at Scrap Cars For Cash monitor the price of scrap metal daily to ensure you're always getting offered exactly what your Tesla is worth. However, don't fear if you drive a lightweight Roadster as opposed to a lumbering Model X; there are other factors that influence the price you'll be offered.
The age, mileage and overall condition of the car can increase the quoted scrap value that you'll receive when looking to sell your Tesla as scrap or salvage, and if a smaller vehicle is in a good state, it's likely to be worth a lot more to a scrap dealer than a battered, worn-out SUV. This is due to the likelihood of many of the car's parts being salvageable, meaning they can be stripped out and sold on or donated to revive other ailing Teslas.
Most Scrapped Teslas
After running the numbers, we've worked out which models of Tesla were scrapped with us most often over the last six months. The Model S runs away with this unwanted victory, with almost double the amount of cars sent to an Authorised Treatment Facility than Models 3 & X combined.
| | |
| --- | --- |
| Model | % of all Teslas Scrapped |
| Model S | 60.98 |
| Model 3 | 31.7 |
| Model X | 7.32 |
Teslas aren't often seen in a wide variety of colours, and our statistics reflect that. Blue varieties of Elon Musk's motors were scrapped the most, with the manufacturer's classic white version placing fourth on the list. In last place was red; perhaps deemed a little bit too garish for such a sleek car.
| | |
| --- | --- |
| Colour | % of all Teslas Scrapped |
| Blue | 32.5 |
| Black | 25 |
| Grey | 20 |
| White | 15 |
| Red | 7.5 |
The stats around method of disposal for totalled Teslas are interesting, with the vast majority being condemned to the scrap heap. To clarify, these cars were still deal with in line with the government's legislation requiring 95% of every scrapped car to be recycled, but the figure tells a story about the scrappage industry – we're constantly evolving, just like Teslas, and soon enough, we'll how the ability and equipment to salvage more EVs.
| | |
| --- | --- |
| Disposal Method | % of all Teslas Scrapped or Salvaged |
| Scrap | 78 |
| Salvage | 22 |
If your Tesla does not compute, or if it's been written off in a smash, Scrap Cars For Cash can help you find the best price on the market to sell it as scrap or salvage. Better still, the whole process, from initial consultation to money in your bank account only takes a few days. We even collect the car free of charge, from anywhere in the country, thanks to our vast network of scrap dealers spread nationwide. So, call 08443 761 020 or complete the online valuation form above and find out what your car could be worth as scrap or salvage today!