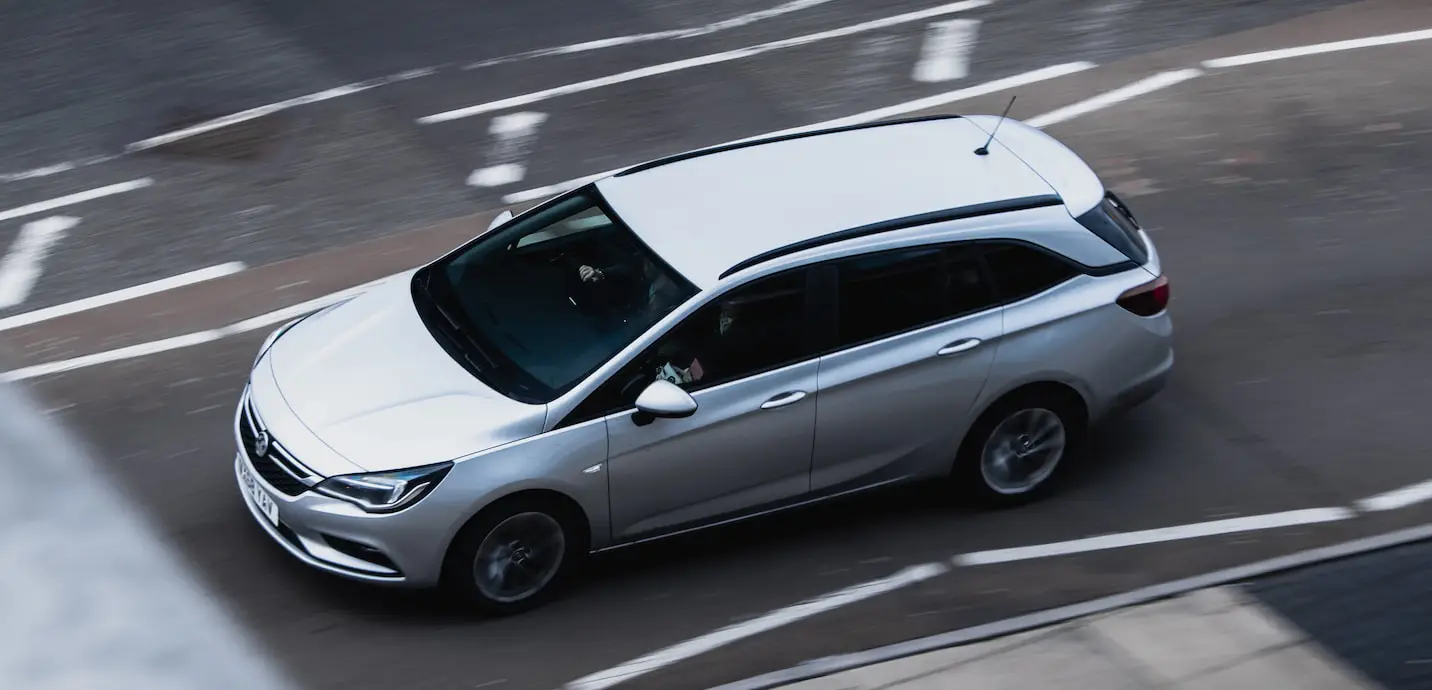 Vauxhall is one of the oldest motoring manufacturers in Britain, having been in operation for well over 150 years, and in that time has become one of the best selling brands in the country. Every year the Corsa and Astra sit close to the top of the sales charts, meaning you're unlikely to undertake any journey in the UK without passing one on the road at some point.

With so many Vauxhalls on the road, it's no surprise that every year we deal with a large number of them as they head for their final trip to the scrap yard. Let Scrap Cars For Cash guide you through everything you need to know to scrap your Vauxhall with ease.
Reasons Vauxhalls Are Scrapped
It's a well known fact that the more time you spend on the road, the more likely it is that you'll be in an accident. Likewise, Vauxhalls, particularly Corsas, tend to be popular first cars for new drivers, and everyone knows the likelihood of new drivers being involved in accidents is much higher than an experienced one. With that in mind, it's no surprise that one of the main causes for needing to scrap a Vauxhall is due to accident damage. We also see a large number of MOT failures coming through our doors, with people not wishing, or being able, to fix the car to get it back through a second test.
With Vauxhalls often running for years and years, hence their popularity as cheap first cars, we also see a lot of cars come through our doors with general wear and tear after just getting a bit long in the tooth. Whatever the reason, Scrap Cars For Cash is here for you and can get you a price instantly.
Scrap Vauxhall Value
The most important factor when looking into the price of a scrap car is its weight. The more metal it's made up of, the more there is to scrap, so it's going to be worth a lot more to the scrap man. However, that doesn't mean that your Corsa isn't going to fetch a tidy sum – far from it, in fact. If your car has been looked after during its life, or it still has any usable parts, these can all add to the scrap value, and the specific model of your car, its age and general condition can all provide you with a higher quote.
Most Scrapped Vauxhalls
We've done the maths to analyse our figures over the past six months, in the hopes of finding out which model of Vauxhall was scrapped most often. Well, it may not come as much of a surprise that, with just half a percent between them, the Corsa and Astra take the top two places. Two incredibly popular vehicles that you're likely to spot multiple times, even on the shortest of journeys.
| | |
| --- | --- |
| Model | % of all Vauxhalls Scrapped |
| Corsa | 30.07 |
| Astra | 29.61 |
| Zafira | 13.69 |
| Vectra | 6.92 |
| Insignia | 5.7 |
| Meriva | 4.51 |
| Vivaro | 2.79 |
| Combo | 2.78 |
| Tigra | 0.88 |
| Other | 3.05 |
In similar fashion, it's an unsurprising result on the colour table, too. If you've checked out any of our other make and model lists, you'll notice that a top-three of silver, followed by black and blue, is extremely common.
| | |
| --- | --- |
| Colour | % of all Vauxhalls Scrapped |
| Silver | 33.91 |
| Black | 22 |
| Blue | 18.27 |
| White | 8.6 |
| Red | 6.69 |
| Grey | 6.15 |
| Green | 2.01 |
| Beige | 0.94 |
| Gold | 0.45 |
| Other | 0.98 |
Salvage wins against outright scrapping, with almost three-quarters of all Vauxhalls on our books being used to repair other cars, or being fixed up and put back on the road. However, the other 28% of scrapped cars won't have been wasted. In fact, 95% of every vehicle that comes to us must, by law, be recycled.
| | |
| --- | --- |
| Disposal Method | % of all Vauxhalls Scrapped or Salvaged |
| Salvage | 72 |
| Scrap | 28 |
If you're looking to get rid of your Vauxhall sooner rather than later, then get in touch with the team at Scrap Cars For Cash and we'll get your price in a matter of moments. Either call us on 08443 761 020, or use our online valuation tool at the top of this page, and you'll be on your way to getting the best price for your old Vauxhall in no time at all. We also offer a free car collection service!