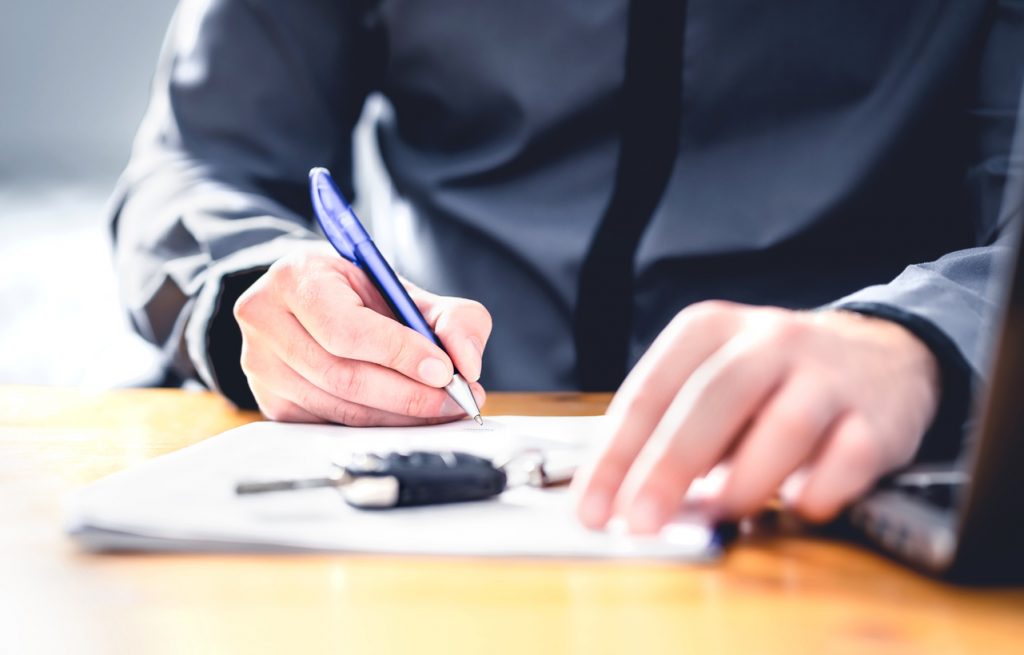 Your log book is one of the most important tools in your arsenal when you're looking to sell your car, or even tax it, so it can seem quite daunting if you've lost track of where you've put it. However, there is no need to panic, and if your V5C has become one of the inevitable casualties of a house move or for whatever reason you no longer have it in your possession, there are simple fixes to get it back. Let Scrap Cars For Cash guide you through what to do when your logbook has gone missing.
What is a V5C?
A V5C, otherwise known as a vehicle log book, is the document which registers your car to you with the Driver and Vehicle Licencing Agency (DVLA). It contains all of the details about your specific car, and also where it is registered to be kept. It is not, however, a proof of ownership. As far as the DVLA are concerned, the name on the log book simply confirms who is responsible for registering and taxing the vehicle. 
How do I get my V5C back?
Getting your log book back is pretty easy, but unfortunately it will cost you. All you have to do is be able to prove that you are the registered keeper of the car and pay a fee of £25 to the DVLA. Making an application is incredibly simple and can be done online via the Government website, providing you have the following three pieces of information to hand:
Registration number of the vehicle

VIN/chassis number of the vehicle

Name and postcode that is registered on the V5C
Once you have made your application, your new log book should be with you within five working days. You can also make the application via telephone, although you can only apply this way if no details for either yourself or the car have changed. A new log book applied for over the phone can take up to six weeks to arrive.
It's important to remember that you cannot apply for a new log book if any of the following apply:
You need to change any of your details

The vehicle is not in your possession

Your log book has already been sent to the DVLA for changes to be made

Your vehicle is registered as part of the DVLA fleet scheme

Your vehicle is registered abroad, including the Channel Islands, Isle of Man or Ireland
I've bought a car without a log book, what now?
When you buy a new car, you should always be given a green "new keeper" slip from the V5C to show that you are now the person responsible for the car – remember, it isn't a proof of ownership so this slip doesn't state you own it, simply that you are now responsible for registering and taxing it.
If you were not given this, or the car doesn't have a log book at all, then you can apply for one again from the DVLA, this time using a V62 form. You must fill out the form by hand and post it to "DVLA, Swansea, SA99 1DD". The service is free if you have the green 'new keeper' slip, but if you were not given this it will again cost you £25. This is also the only way that you can apply for a new log book if any of yours or the car's details have changed. 
In some cases, you can apply for a new log book and pay for your vehicle's tax at the same time. Only certain Post Offices offer this service, so it's best to check in advance.
Can I tax my car without my V5C?
You do not need to have the V5C in front of you when paying your tax, but it does help to have your V5C to hand in case you need the 11-digit tax reference number. However, if you have the 12-digit number from the green 'new keeper' slip or the 16-digit number from your V11 tax reminder letter, then these are also acceptable to be able to complete your tax application. Following the abolition of the tax disc in 2014, tax is no longer transferable, even to people living in the same address, and a tax application must be made by the new registered keeper. If you were not given a green 'new keeper' slip or a V5C when you bought your car, then you will need to apply for a replacement one first before you can tax your vehicle.
Can I sell my car without a V5C?
Selling a car is never easy, even if you have everything to hand and have put together the perfect advert, there's never a guarantee that you're going to get exactly what you want, when you want. It becomes even harder when you start removing any of the key items during a sale – such as your log book. While a replacement log book only costs £25, it doesn't look great to a prospective buyer if you haven't got one as there is no legal proof that you are the registered keeper of the vehicle, plus they will not be able to tax and drive their new car instantly, so they could use that as a bargaining tool and slice a chunk off of your asking price. As a result, it's often easier to pay the £25 in advance and get a better price, than potentially losing out on much more through a reduced sale.
You're also only likely to be able to sell privately in this case, as most dealers will turn away from cars that are lacking their log book, even for trade-ins. It's important to note that if you sell a car without the log book and it is not updated promptly, you could find yourself with some unexpected penalty notices through your letterbox, as the car will still be registered to you.
Here at Scrap Cars For Cash, even without a log book we will be more than happy to take your car off your hands, and get you the very best price that is available for your car across the country. With a nationwide network of specialist scrap and salvage experts at our fingertips, not only can we get you the best quote for your car, but we'll even arrange a collection, free of charge, wherever you call home. Get started today with a quick and easy online quote and find out just how much your car could be worth as scrap or salvage.