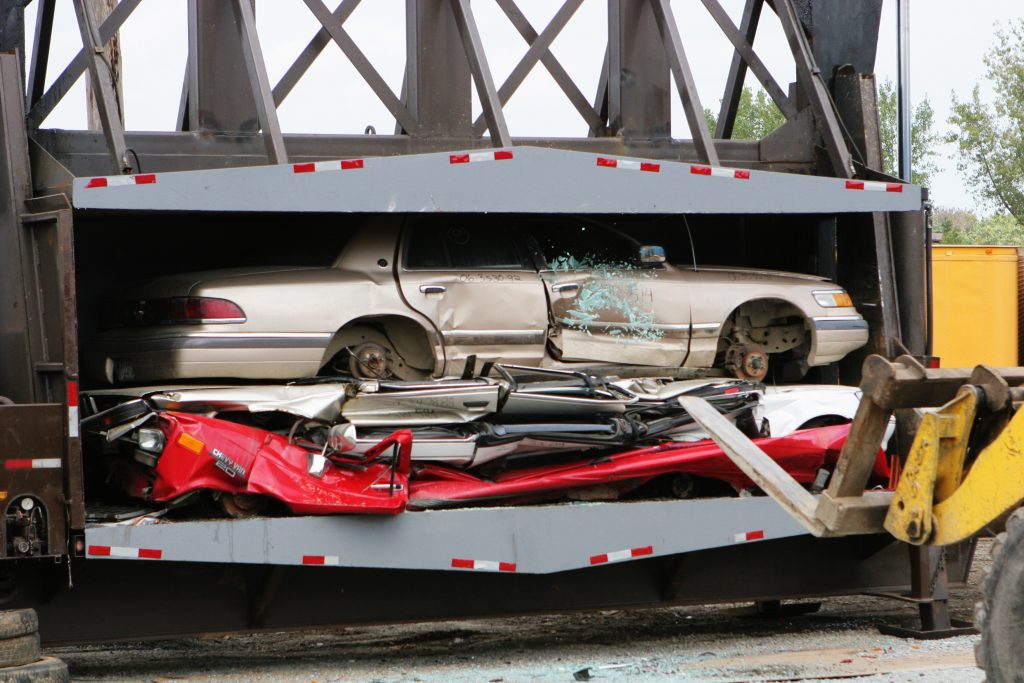 When it comes to scrapping your car, there are many things to take into account. It's not something that you can take lightly, and everything must be done in the correct way to avoid any potential law-breaking. Here at Scrap Cars For Cash, we've been helping people just like you find the very best price in a quick and stress-free manner, meaning the only thing you need to think about is what to do with the money when it arrives in your bank account.
If you're looking to get your broken or damaged car out of your hair as soon as possible, then Scrap Cars For Cash is here to help. With specialist scrap and salvage buyers all over the country, and with a team of collection agents on hand to come and collect your old vehicle, you're just one phone call away from finding out just how much you could make by selling your car with Scrap Cars For Cash.
Finding A Registered ATF
Knowing where to take your car when it needs scrapping can feel a little daunting, especially when factoring in that taking it to the wrong place could lead you to have an unwanted run-in with the law. Thankfully here at Scrap Cars For Cash you can be safe in the knowledge that we only deal with certified ATFs – or Authorised Treatment Facilities to give them their full title – meaning your car will always be scrapped in a way that is legal and fully compliant with the relevant recycling regulations.
If you wanted to search for an ATF yourself, then you are able to do so at the relevant database for the country you live in. In England this would be the Department for Environment, Food and Rural Affairs, in Wales, you'd check the Natural Resources Wales database, and in Scotland you'll want to go through the Scottish Environmental Protection Agency.
Complete The Relevant And Legal Paperwork
Whether scrapping a car or just selling one, paperwork is always an important and often convoluted section of the sale process. You might be thinking that if the car's just going to the scrap yard to never be driven again it doesn't matter that much. You couldn't be more wrong. It's arguably more important than a standard used car sale.
For starters, you'll need to make sure you've got your V5C – or logbook – as this is the document that could land you in hot water if not filled in correctly. A fine of up to £1,000 is just the tip of the iceberg if not completed, as you could also find any future tickets obtained by the vehicle still make it to your letterbox, as it will still be officially registered to you. After you have completed the form you'll need to send it off to the DVLA, and if you've had the vehicle scrapped, you'll usually receive a Certificate of Destruction within seven days. If your vehicle has been sold on before being scrapped or has instead been salvaged, you will not receive this certificate.
All of the collection agents on the Scrap Cars For Cash network are well versed in how the system works, so will be able to help you through the process if you're confused at any stage. You'll both need to sign Section 9 of the V5C, but it will be down to you as the vehicle owner to send the old logbook back to the DVLA.
Get Your Car Collected And Scrapped
With Scrap Cars For Cash, we have a network of collection agents able to collect your car in almost every location imaginable within the UK. As a result, we're more than happy to provide this service absolutely free of charge when you choose to scrap or salvage your car with Scrap Cars For Cash. Once you have agreed upon a price with our sales agent, we'll put you in touch with your nearest collection agents, who will arrange a mutually convenient time with you to come and take away your tired, broken old car. This entire process can often be completed in as little as two days – meaning the entire process can be quicker than selling a second hand car in full working order!
Get Paid For Your Scrap Car
By using Scrap Cars For Cash, we'll be able to find you the very best price for your car, no matter its condition. Whether you've simply failed an MOT due to a mechanical issue, or you've got significant accident damage, we'll scour the country far and wide to find an unbeatable quote. Better yet, this process can take as little as 60 seconds, thanks to a nationwide network of scrap and salvage specialists at our fingertips, and with free collection thrown in, there really isn't an easier, quicker, or simply better way to scrap your car than by using Scrap Cars For Cash.
Get started by either calling 08443 761 020 or using our quote generator at the top of this page and you'll find out just how much your car could be worth today.