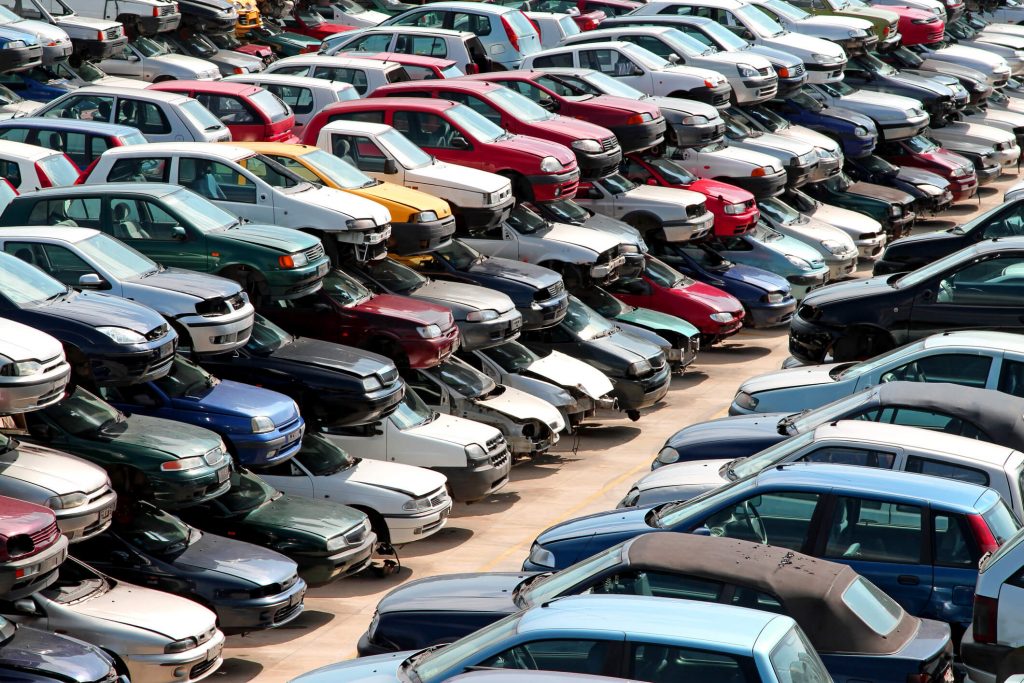 There are many regulations in place these days to prevent theft and fraud within the world of car scrapping and salvaging. In fact, back in 2013 the government introduced the Scrap Metal Dealers Act which, amongst other things, prohibited the purchase of scrap metal with physical cash. The reasoning behind this was to ensure that stolen vehicles weren't able to be quickly sold on without a trace. So, you might think that scrapping a car that you're not the named owner of is completely out of the question, but would you be correct? Let Scrap Cars For Cash explain all…
But first, if your car is already set for a scrap or salvage sale and you want it gone within a couple of days, get a Scrap Cars For Cash quote online or by calling 08443 761 020 and we'll find you the best price in your local area. We even offer free collection and operate all over the UK, so find out just how much you could earn from your old car today.
Can I Scrap A Car That's Not Registered To Me?
Despite the introduction of laws aiming to reduce stolen car sales, it is possible to scrap a vehicle that's not registered in your name. That being said, the process to do so is a little bit more complicated than if the logbook had your name on it.
You'll need to ensure that you have the relevant documentation that's required when scrapping a car, plus you'll also need proof that you've been given permission to sell the vehicle as scrap.
All in all, you'll need the V5C featuring the car owner's name and filled in by them if possible, alongside a letter from the owner giving you permission to act on their behalf and scrap the vehicle.
You will also need to present two other documents in the owner's name: a utility bill and photo ID. A form of photo ID is actually required and must be presented to the collector of the car whether you're scrapping someone else's or your own. This was another of the regulations to stem from the Scrap Metal Dealers Act 2013.
Selling A Car As Scrap When Somebody Dies
It's a sensitive subject, but it's inevitable that some people will find themselves in this situation. If a family member dies and you end up with their car, you can contact the DVLA to get it transferred into your name so that you become the owner.
But, if the car is ready to be scrapped anyway, you'll be able to arrange this as long as you've got the right documentation to hand, including everything listed in the previous section, minus the permission letter of course. So, that's the V5C and, if possible, photo ID and a utility bill belonged to the deceased owner. It would also be a good idea to obtain the death certificate of the owner.
Don't forget that after the car has been scrapped, a Certificate of Destruction will be issued but you'll still need to inform the DVLA of the outcome along with the details of the car owner's death.
Looking To Scrap Or Sell Your Car?
If you have recently come into the possession of a car that's ready to be scrapped – whether it's in your name or not – get in touch with Scrap Cars For Cash and we'll find you a local buyer no matter where you are in the UK. Better still, we'll even arrange for the car to be collected at no extra cost regardless of location. Get a quote today by calling 08443 761 020 or filling in our digital valuation form – we'll give you a price in under 60 seconds!