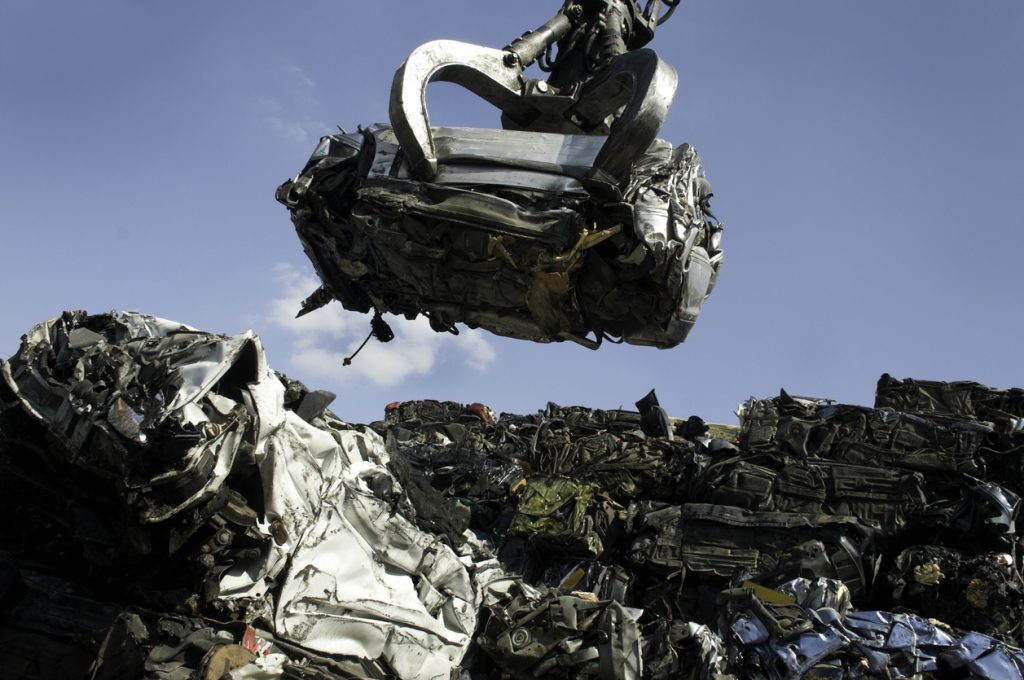 Scrapping a car may seem like a difficult process – knowing where to start, who to turn to, how to get your money and so on. Thankfully Scrap Cars For Cash is here to make sure that any questions or concerns you have are answered, and to make your life as simple as possible.
With just one phone call to the Scrap Cars For Cash team, you could find the very best price for your car in as little as 60 seconds. We'll scour the country for the best quote, and as if that wasn't enough, we'll even arrange a free collection from a location of your choosing. The entire process could take just two days, so before you know it, you'll have gotten rid of your troublesome vehicle and replaced it with an incredibly useful wad of cash in your bank account.
How To Scrap A Car
While scrapping a car may have the stigma of being a minefield of dodgy characters and questionable dealers, Scrap Cars For Cash takes that all away, making it as simple as possible for you. All you need to do is provide us with your postcode and registration number, and if your vehicle is to be classified as a scrap vehicle, a quote will be generated for you there and then. However, if your car is classed as salvage, you'll be asked a few more questions surrounding the condition of your car before a price can be offered. The more details you can provide here, the better, as the more accurate you are with your description, the more accurate your quote will be. If you provide incorrect information, then your quote could be void and the car will be revalued upon inspection.
Once a price has been confirmed and accepted, your price will be guaranteed for 24 hours and we'll start making arrangements for your car or van to be collected by a nearby collection agent. A mutually convenient time will be decided upon and before you know it, your car will be a problem for you no more.
Where To Scrap A Car
While our service is available in all four corners of the country, there are only a limited number of locations in which scrapping can be carried out. The Scrap Metal Dealers Act 2013 dictates that cars can only be scrapped at Authorised Treatment Facilities (ATFs). An ATF will have the legal licensing which allows it to dispose of cars safely and in an environmentally friendly way.
In order to be a qualified ATF, these scrap yards must go through rigorous inspections and must prove to the relevant authorities that they are able to adhere to the many rules and regulations surrounding scrap. If you have any concerns that you're not dealing with a certified ATF, then you can check on the website of the Department for Environment, Food and Rural Affairs in England, the Natural Resources Wales database for Welsh scrap yards, and the Scottish Environmental Protection Agency for anyone north of the border.
If you're using the Scrap Cars For Cash service, then you need not worry about ATF certification, as we only work with certified scrap yards, meaning you can be safe in the knowledge that everything is above board.
How To Get Paid For Scrapping A Car
Once everything has been agreed and your car has been collected, it's time for payment. While in years gone by you could have accepted cash for a scrap car, this has now been outlawed within the Scrap Metal Dealers Act 2013. This legislation protects car owners in the event of their car being stolen and then sold on for cash with no traceability. As a result, the only methods of payment legally allowed are either a business cheque or automatic bank transfer. If you are offered a cash payment, then report those offering the service to you to the police, as they are breaking the law.
What Information Do I Need To Give To Scrap My Car?
As an absolute minimum, we'll need to have your postcode and your car's registration number. With these two pieces of information, we can generate a scrap value for your car in as little as a minute. However, if you're hoping to sell as salvage rather than scrap, then the more information that you can give us the better. Everything from whether it starts and moves under its own power to whether there are any big bumps or scrapes along the bodywork – the more detail you can provide, the more accurate your quote will be.
It's also no use trying to pull the wool over anyone's eyes, as all of the price quotes will be subject to inspection upon collection. For example, if you were to say that the car has a set of keys, but there aren't any when the collection agent arrives, then your price will be re-evaluated with this in mind. No detail is too small, and our sales staff would rather hear every detail to ensure the price we're offering you is the price that will be paid.
If you're thinking now is the time to finally say goodbye to that troublesome old set of wheels clogging up your driveway or garage, then a call to Scrap Cars For Cash guarantees that it won't be a problem for much longer. Simply pick up the phone today and before you know it, you'll have the very best price in the quickest and easiest way possible.