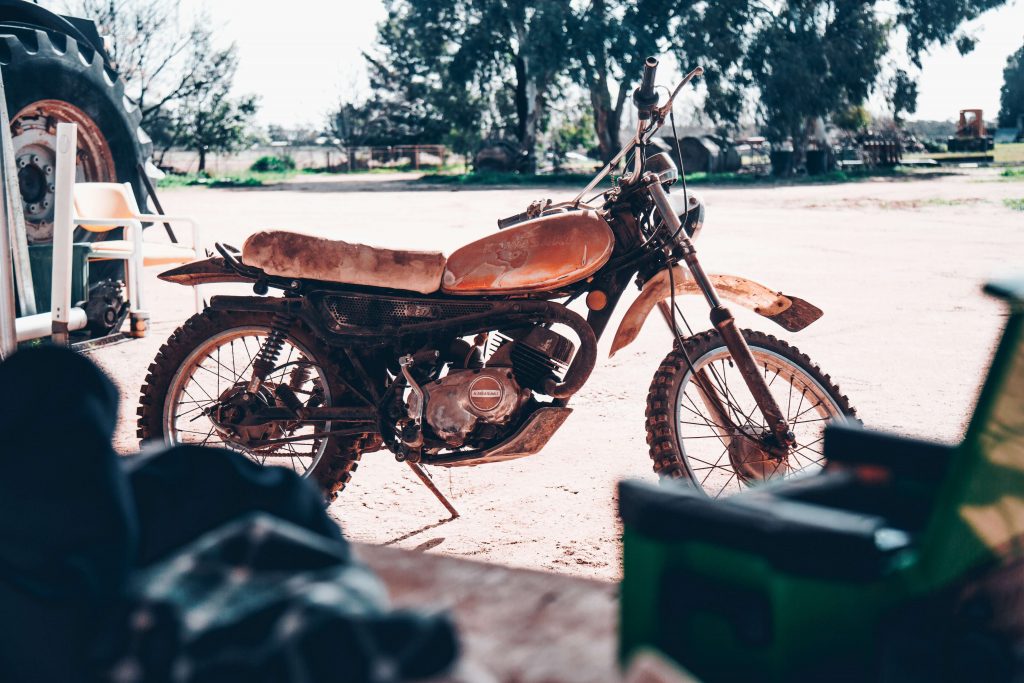 You might have images in mind of cars or vans meeting their end in the jaws of a scrap yard's crusher, with the flattened vehicles stacked on top of each other as they wait to be recycled and put to use in other ways.
But, did you know that it's not only those vehicles with four wheels that can be sold as scrap. Scrap Cars For Cash can also scrap or salvage your motorcycle! If your car, van or motorbike is ready to be scrapped give us a call on 08443 761 020 or get a quote online now. We serve the whole of the UK and will be able to track down the best paying buyer for your bike wherever you are!
How To Scrap A Motorcycle
Scrap Cars For Cash takes pride in how we've been able to simplify the scrapping and salvaging process to make our service easily accessible for all drivers. That's why scrapping a motorbike works in just the same way as if you were scrapping a car or van.
We only need your postcode and vehicle registration number in order to get you a quote consisting of the best prices for your bike from local scrap dealers. We use your postcode to locate buyers that are close to you and able to collect your vehicle – a perk of the service that we offer for free. That's right, when you sell with Scrap Cars For Cash, your motorcycle will be collected and taken away at no extra cost!
Once the collector has arrived, you'll just need to present the required documentation and the bike will be taken away. Shortly afterwards, your payment will be processed.
How Much Is A Motorcycle Worth In Scrap?
Just like with cars and vans, the scrap price of motorcycles varies completely from bike to bike. The condition, age, mileage and weight of the vehicle all play a part in making up the valuation of your motorbike, but other factors like whether you've removed parts or if it's suffered damage will also affect the outcome of your quote.
Regardless of your bike's condition, we can find a buyer for it, so get in touch with Scrap Cars For Cash today and you could have money in the bank within just a few days.
Can My Motorcycle Be Collected?
If you've read through this entire blog post, you'll already know the answer to this one: yes, when you sell with Scrap Cars For Cash, your motorcycle will be collected from your at absolutely no extra cost.
Once again, our service works the same way for bikes as it does for cars and vans. Simply get a quote for your vehicle and collection will be included for every customer.
If your motorcycle, or car for that matter, is ready to be scrapped, sell it with Scrap Cars For Cash and we'll track down the best price that local scrap or salvage buyers can offer you for it. You'll even get free collection for your vehicle, so call 08443 761 020 or get a quote online and find out how much your bike could be worth as scrap or salvage today.