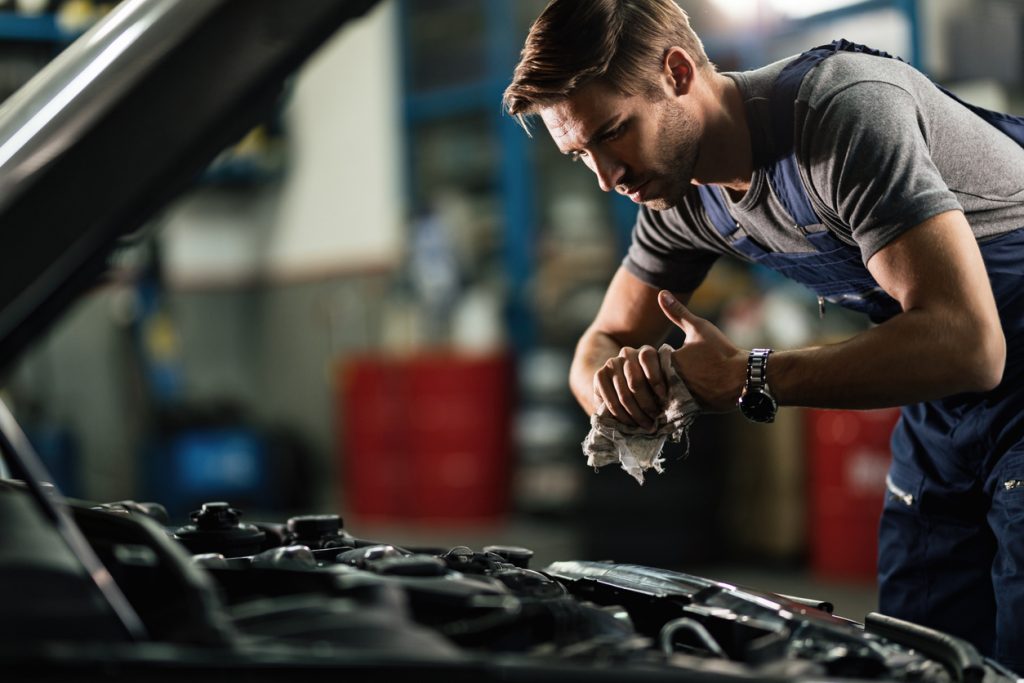 The used car market is exceptionally competitive, with buyers in the UK attempting to find their perfect vehicle before somebody else snaps it up. However, what's it like to be on the other side? Well, selling a car can be just as tricky, with prospective buyers constantly haggling to bring your asking price lower than you'd like, pulling out of a purchase at the eleventh hour or specialist car traders with established showrooms getting all the attention.
That's why it's important to have your car in as good a condition as possible, which doesn't just involve getting it washed and waxed. It also includes having the right documentation. Here's how you can navigate selling a car without a service history.
If you'd rather skip the hassle and cut straight to getting paid, sell your car or van with Scrap Cars For Cash instead, where we'll find you the best-paying buyer for your vehicle in under 60 seconds and will even arrange for it to be collected at no extra cost. We just need your vehicle registration number and postcode to give you a quote and you could have money in the bank in a matter of days!
Can You Sell A Car Without A Service History?
Car buyers are naturally going to be perceptive when it comes to possible flaws or faults with any vehicle they're viewing, on the lookout for things that might go wrong down the line. Many owners like to put these sceptics at ease by presenting them with their car's service history, outlining everything that's been professionally maintained over the years.
If your car doesn't have a service history, you can sell it, but it's going to be much more difficult, not only because buyers will question if the car currently has any issues, but they also won't know if it's had any major work done in the past. Furthermore, it just doesn't look good. A lack of service history could imply that you've simply not cared about your motor and have let its condition deteriorate before trying to move it on.
Will No Service History Lower The Value Of A Car?
Unfortunately, it's true that a lack of service history will lower the value of your car. This is because any prospective buyer will now have to consider a risk factor. Even if you know that your car is in perfectly good condition, a buyer has no obligation to take your word for it. Some of the more stubborn browsers will insist on seeing the documentation, or they'll lower their offer price.
When selling your car with Scrap Cars For Cash, we prefer to see a service history record but it's by no means essential. We will take any vehicle, regardless of its condition, so a car without a service history won't be off putting for us.
How Can I Get Hold Of My Cars Service History?
The good news is, it's possible to get hold of your car's service history. The bad news is that you're relying on other people to do so. The best way of tracking down your service history is to visit the garage that performed the service. If this is a main dealer, they should have a record of it that they can provide with little fuss. However, if you went to an independent garage, you'll need to hope that their records are in order and go back far enough to present you with what you need.
There are online services known as HPI checks, and while these won't give you a service history, they can provide buyers with information about the vehicle. They're not free though, so if you're trying to convince a buyer to take your car using a HPI, you should probably consider knocking the fee off your asking price to cover it.
As always, there's an alternative that can skip all of this hassle. Scrap Cars For Cash can find you the best price for your car in under 60 seconds with or without its service history. Wherever you are in the UK, we'll find a professional scrap or salvage buyer that's willing and able to purchase your car, and we'll even arrange for the vehicle to be collected at no extra cost. Get a quote today by calling 08443 761 020 or filling in some details on our online quote form.