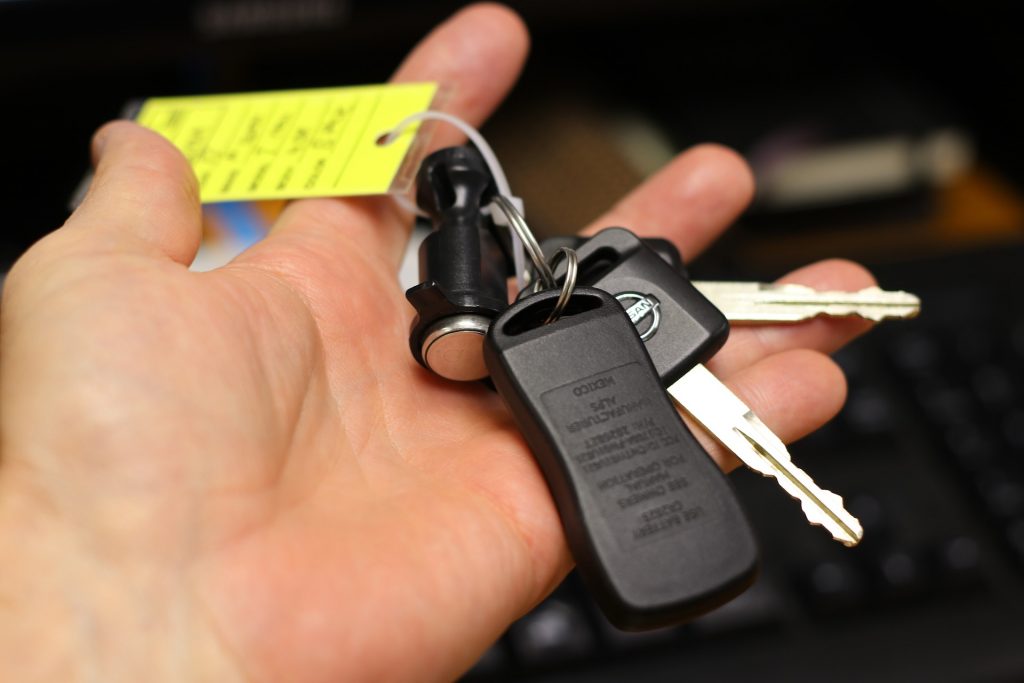 When you're trying to sell a vehicle of any kind, it's always helpful to have all of the relevant documentation to hand. Service history and receipts for work completed are important, but perhaps the most sought after paperwork of all is the VC5, otherwise known as the car's logbook. What happens if you don't have it? How do you sell your vehicle if you can't locate this logbook and prove that you are indeed its keeper? Let us explain…
Or, if you're ready to scrap your car, get a quote with Scrap Cars For Cash right now by calling us on 08443 761 020 or entering your details into our online form. We'll find the best price for your car, offered by professional Authorised Treatment Centres (ATFs) in your local area and we can even arrange for your vehicle to be collected and removed for free. Whether you have your V5C logbook or not, we'll help you sell your old car as scrap or salvage.
Selling A Car Without A V5C
The process of selling your car without its V5C logbook isn't drastically different from selling one that has the document, but it could take longer to complete. It might also be harder to find a buyer that's willing to do business with you privately as they could have concerns that you don't have the right to sell the car. In other words, for all they know, the car could be stolen. There's then the matter of informing the DVLA that there's been a change of ownership for the motor. Doing so with the logbook is a piece of cake. Without, it's more of a hassle.
Can I Scrap My Car Without A V5C?
If you're not interested in selling your car privately for it to be reused, like if it's seen better days or has been completely written off in an accident, your first thought might instead be about scrapping it. The good news is you can scrap your vehicle without the V5C logbook, and Scrap Cars For Cash is happy to oblige.
When you scrap your car, you are still selling it to the trader who will go on to scrap it. So, the same rules from above apply here too. Yes, you can scrap your car and we'll make it as simple as possible to do so. We may need a few more bits of information from you, but our sales team or our vehicle collectors will help you out along the way.
Logbook Loans
A logbook loan can be a way of getting an influx of cash into your bank account, like a traditional financial loan, but with your car put forward as collateral. This means that if you cannot pay back what you borrowed, your car will be taken to cover the sum of money. While in a logbook loan, you can still use the car – most people will still need it for work so that they can afford their repayments. During this kind of loan, the logbook must physically be sent off to the issuer of the loan.
You can't sell or scrap your vehicle while a logbook loan is in place unless you are going to complete your repayments before the transaction takes place. Once you're all square again, your V5C will be returned to you and the car will be yours to scrap as you please.
What If I Don't Have A V5C?
If you're set on selling your car but don't have the logbook, the simplest solution is to order a new one through the DVLA. They can take up to six weeks to arrive and you'll be charged £25 for the replacement, so if this is the route you'd like to go down, it's best to decide as soon as possible so that you can get your car on the market, V5C included.
On the other hand, if you're happy to press on without the vehicle's V5C logbook, you'll have to complete a few more steps after the sale is complete. Just remember that you should make any prospective buyers aware that you don't have the logbook as soon as possible so that nobody has their time wasted.
Once you've found a buyer and handed over the keys, it's time to inform the DVLA that the vehicle has changed ownership. To do this, send a letter to their Swansea address containing the following information:
Your name
Your address
Vehicle registration
Make & model
Exact date of sale
Buyer's name
Buyer's address
If you've decided that this V5C logbook business is too much hassle and instead want a quick, easy and profitable sale, Scrap Cars For Cash can have your car sold in just a few days, with the money in your bank the same day that the vehicle is collected. Our collection service is totally free no matter where you are, meaning the price you're offered is exactly what you'll be paid. Getting a quote is simple: just call 08443 761 020 or enter your vehicle registration and postcode into the digital form on our website.