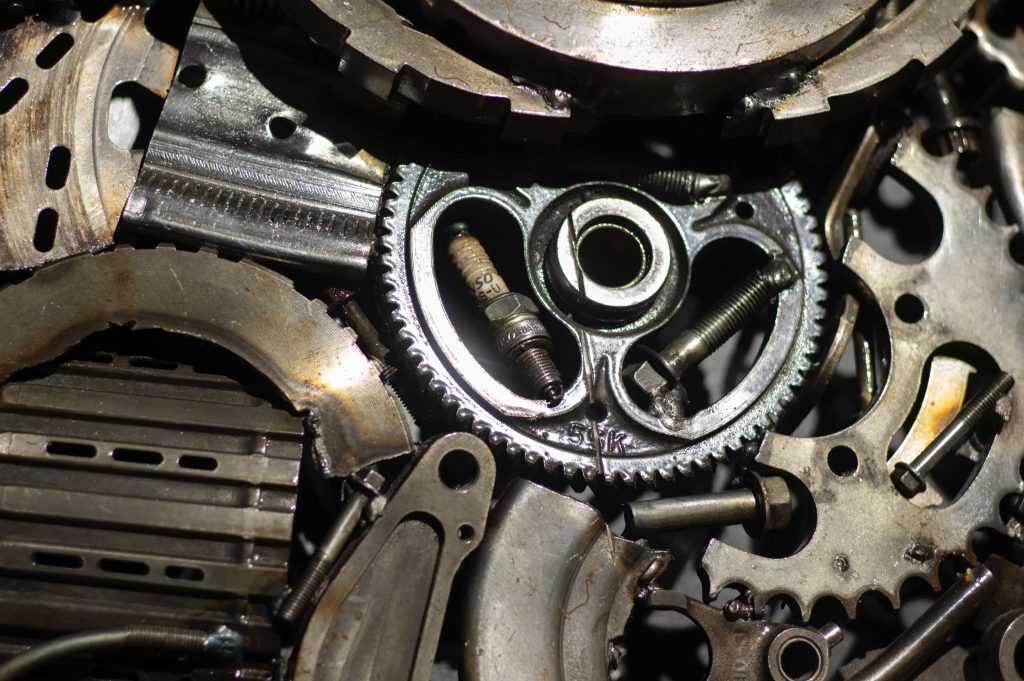 The average cost of any given model of car can and does fluctuate wildly, so when you're selling any kind of vehicle, it's important to have a clue regarding its value. This could be difficult if you're not overly familiar with cars and how their values are calculated, what influences this price or what you can do to maximise the profits that you could make. When talking about the value of a salvage car, many of the vehicle's individual components must also be priced up, only making the whole process even more technical. Scrap Cars For Cash is here to strip it all down for you and help you understand how to calculate the value of a salvage car.
The fastest way to find out how much your salvage car is worth is simply to let us get a price for you! Scrap Cars For Cash can find you the best offers for your car in under sixty seconds and all we need to know initially is the vehicle registration and your postcode! It doesn't matter where you are in the UK either, and we even offer free collection for every one of our customer's vehicles. Get a quote by calling our team on 08443 761 020 or by filling in the form above to find out how much your car is worth now!
What Is A Salvaged Car?
Typically, the automotive world likes to use complicated jargon, but when talking about cars, the definition of the word "salvaged" remains the same – it refers to something that has been recovered that either was, or was about to be, disposed of or lost.
A salvaged car is any vehicle that has been deemed 'written off' by an insurance company and subsequently placed into a salvage category. There are four categories in total, but only two of them allow the vehicle to be salvaged and put back on the road. One other allows for parts to be salvaged individually, although both of these categories ultimately require the vehicle to be crushed.
The two true salvage categories contain cars that have been heavily damaged and require expensive repairs, but they are safe enough to be considered roadworthy once fixed. However, if you own one of these vehicles and would like to sell it on to another driver, don't expect them to pay the regular market value.
Salvage Vehicle Categories
As we mentioned above, there are four categories that an insurance company can group your written off vehicle into. Below, we'll discuss what they all mean:
Category A: Scrap
If your car is 'cat A' then it's reached the end of the road. The damage it's suffered is so severe that it can't ever be put back on the road safely, regardless of how much time and money goes into repairing it. These vehicles must be scrapped, and no parts can be saved.
Category B: Break
Category B cars must still be scrapped in the end for the same reasons – they can't be fixed up to a roadworthy condition. The difference here is that some components have survived and can be harvested for reuse. While some elements of the car can be salvaged, it is still considered scrap.
Category S: Structural
The first of the two true salvage categories, cars that are given this marking have suffered significant damage to their underlying structure – the chassis or pillars, for example. But, with extensive repair work, they will be able to be recovered to a roadworthy condition that can be legally driven again.
Category N: Non-structural
'Cat N' vehicles have suffered damage that's severe enough to write them off, but is likely to be mostly cosmetic or some other form that doesn't affect the build of the car. This damage is repairable, but will still prove costly from a financial standpoint.
How To Calculate Salvage Worth
The value of any vehicle, salvage or scrap, will be influenced by a few factors, like the market price of scrap metal and the demand for certain parts. However, the age and model of your car will also play a role in determining its salvage value, alongside the overall condition of the vehicle. Cars in worse condition, that may have deteriorated parts inside, could be worth less than a newer, fresher motor, but when discussing such a heavily fluctuating market, you're better off getting a price on a car-by-car basis.
And that's where Scrap Cars For Cash comes in. We can get you the top prices for your salvage or scrap car, offered by professional Authorised Treatment Facilities (ATFs) all over the UK. With just your postcode and vehicle registration, we can quote you for your car or van in under 60 seconds and we even include collection at no extra cost. So, get a quote for your car today by calling 08443 761 020 or filling in the form above.