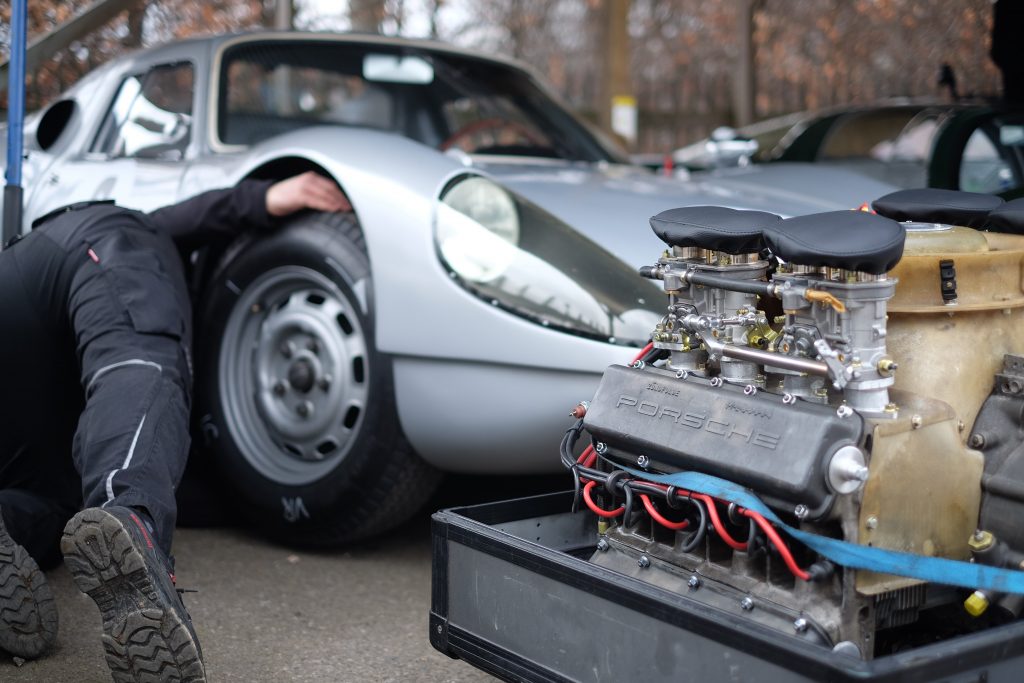 The engine is the most important part of any car. Without this invention coming to fruition more than 150 years ago, travel would be more difficult and who knows what other technological advancements might have been delayed, turned out differently or maybe even never occurred! So, if you're currently looking to scrap your car that's missing its engine, it's probably a worthless chunk of metal just cluttering up the place, right? Wrong. With Scrap Cars For Cash, you can indeed scrap your vehicle without it even having an engine!
If you're the owner of a car or van that's ready to be scrapped, whether it's got an engine under its bonnet or not, Scrap Cars For Cash will help you sell it for a fantastic price. We can find you the highest offer for your vehicle in any area of the UK, so it doesn't matter where you are, you can sell your car as scrap and have money in the bank in just a matter of days. We even offer a free collection service as standard for every customer, so get a quote today by calling 08443 761 020 or by entering your vehicle registration and postcode into the digital form above.
Reasons Why Your Car Might Be Missing An Engine
There are a few reasons why a car might be sitting around without an engine, and none of them spell particularly good news for the owners of the vehicle. Just removing the engine from the bay is a strenuous task in itself, so it's not something that a driver would have done unless it really was necessary.
Firstly, the engine might need replacing due to a fault. This is a huge job in the context of car repairs. Removing it and putting in the new engine will require man hours and specialist equipment, and then there's the financial cost of the new motor itself. If a car needs a new engine, it's entirely possible that scrapping the whole vehicle works out to be a better alternative.
There's also the chance that something else has broken and the engine has had to be removed to get to whatever other component needs fixing or replacing. As we said above, it can be costly even to physically get the engine in and out, so some drivers will have the engine removed and stored until they can muster up the time and money to get the rest of the work done. In some cases, some may even bite the bullet and sell the engine by itself just to get rid of it!
Another possibility is theft. Sure, most criminals will go for catalytic converters or maybe a set of alloy wheels, but it's not unheard of for a gang of thieves to covertly remove a vehicle's engine and make off with it before you're any the wiser. If this happens to your car, your first calls should be to the police and your insurance company.
Advice On Scrapping A Car Without An Engine
Scrapping a car that's missing its engine is totally possible. In fact, here at Scrap Cars For Cash, we accept any vehicle regardless of condition and have previously scrapped cars that have fared far worse than simply having their engine taken out.
So, our first word of advice would be to not panic and go into the process with realistic expectations – yes, you will be able to sell your car as scrap, but you must be aware that a missing engine will affect the price you're offered. Not only is a car's engine extremely expensive and therefore salvageable, even if the car is outright scrap the component will still be worth a decent amount simply because of its massive weight! We will still track down the best price for your engineless car here at Scrap Cars For Cash, so don't hesitate to get a quote.
Secondly, try to ensure the rest of the car is in good condition. We know that this might seem like a strange piece of advice considering you're probably aiming to sell the car as scrap anyway, but Scrap Cars For Cash also trade in salvage cars that have surviving parts still inside them – and if your car is in good enough state to be classed as salvage, you could end up with a higher quote!
Finally, if your car is missing its engine, please don't try to get a quote for a vehicle with an engine in order to get a higher price. Our collection agents inspect each car that they collect to ensure that the way it was initially described matches the condition that it's really in. A missing engine is sure to be a large and noticeable difference.
Scrap Your Car With Scrap Cars For Cash
If your engineless car is ready to be scrapped, get a quote today from Scrap Cars For Cash and we'll find you the best price on the market for your motor. No matter where you are in the UK, you can scrap your car, with professional collection included as standard for all customers. Give us a call on 08443 761 020 or fill in the form above to get a price now and you can have money in the bank in just a few days.