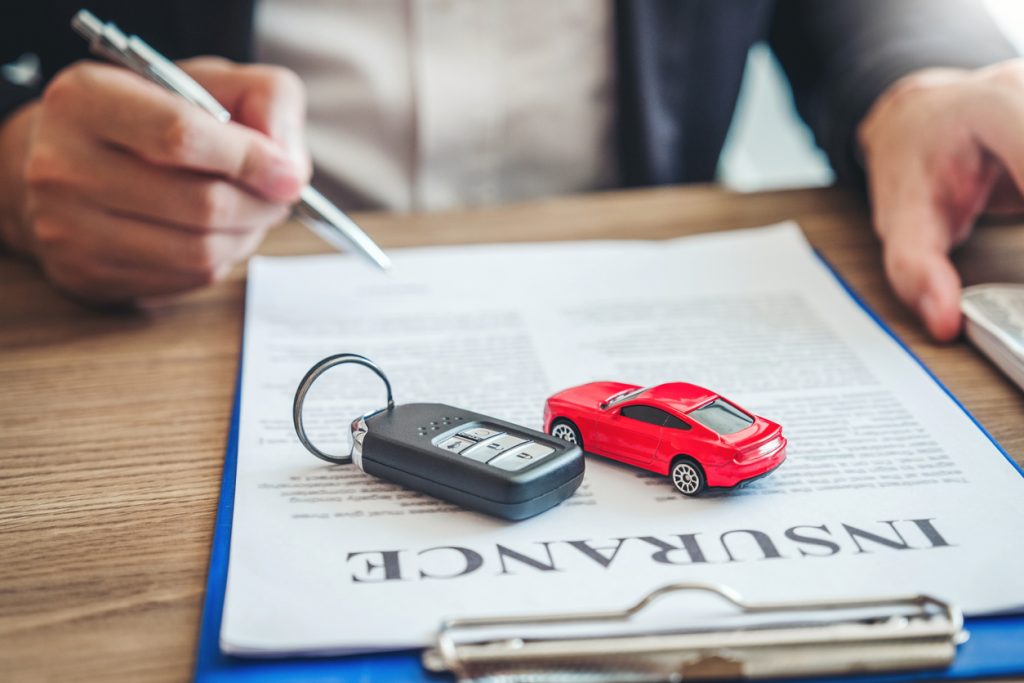 Every driver knows that having insurance is a must. It's illegal to not have it, but most of us don't have a pot of money lying around to fund any repair fees that might crop up after an accident anyway, so if you want your car fixed and back on the road as soon as possible, a good insurance policy can be worth the money. However, what about if you don't want to fix up your car, or it's just too old and run down to bother selling privately? Do you still need insurance to sell it as scrap or salvage? Allow Scrap Cars For Cash to enlighten you.
Perhaps you already know that you're ready and able to scrap your car? Get in touch with Scrap Cars For Cash by calling us on 08443 761 020, or get a quote directly by entering your postcode and vehicle registration into the digital form above. We help drivers from all over the UK to scrap their car and we'll even arrange for your vehicle to be collected free of charge, so find out now how much your car is worth as scrap or salvage.
Why Does Your Car Need To Be Insured?
Simply put, your car needs to be covered by an insurance policy because the law says so. While it might seem like another way of allowing big companies to rinse the British public of their hard earned cash – especially if you've been driving for years without incident – it's just one of those things that you'll be glad you have when you do need it.
Car insurance is there not only to ensure your vehicle is repaired promptly when it needs to be, but it also covers your back if you cause damage to someone else's motor. In fact, 'third party' is the minimum level of insurance that you can take, meaning that you can, in a sense, drive around without your own car being protected, with your insurance only coughing up the cash to fix the unfortunate car that you drove into. That other unlucky driver is the 'third party.'
On top of this, car insurance can also cover medical costs incurred from any injuries that result from the accident you're claiming on. All in all, it might be incredibly expensive, particularly for young drivers, but if you'll be glad you've got it when you need it.
Can I Take My Car To Be Scrapped Without Insurance?
Pay attention to the wording here – you cannot take your car to be scrapped without insurance. By that we mean that you are not allowed to drive it to your local scrapyard and sell it on the spot. Of course, this would mean driving it on public roads, which is illegal. If you really want to do this yourself, you'll have to get it insured for the period it's on the road. Some insurance companies specialise in short-term policies, offering coverage for days or perhaps even hours.
When you sell your car as scrap with Scrap Cars For Cash, it will be collected (at no extra cost) by a professional, licensed agent who is covered by their own specialised insurance policy, allowing them to remove your vehicle even if it's not insured itself.
What Happens To My Existing Car Insurance When Scrapping My Car?
When you scrap your car with an existing insurance policy in place, you should contact your insurer to inform them. They will update your records, but more importantly for you, they'll be able to check if you're entitled to any kind of refund for the months that you've not used.
If you're now ready to scrap your car, even if it's sitting in your garage uninsured, get a quote in under 60 seconds from Scrap Cars For Cash and, no matter where you are in the UK, we'll find you the top offers for your car and arrange for it be collected from you, too. Call 08443 761 020 or complete the digital form at the top of this page for a quote right now and you can have the money in your bank before you know it!