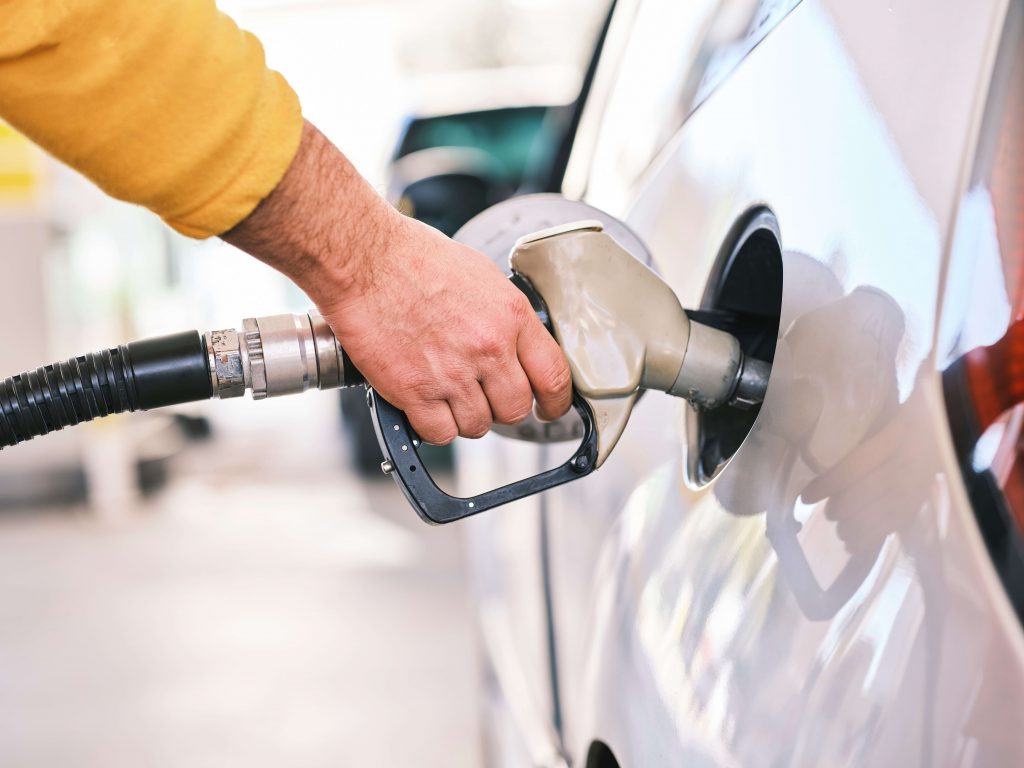 Fuel has always been expensive in the UK but in the early 2020's, this cost that many of us simply can't avoid absolutely skyrocketed. Given the extortionate cost of petrol and diesel, it's fair to say that sending your car off to the scrap yard with a full tank is wasteful enough to make you sick. So, what options do you have? Should you remove this fuel from your vehicle's tank before you sell it as scrap or salvage? Allow Scrap Cars For Cash to answer that question…
But first, if you're ready to sell your car right now and want money in your bank in no time at all, get a quote from us here at Scrap Cars For Cash today. We'll track down the best price offered for your motor by scrap and salvage buyers in your local area, wherever that might be – in fact, you can have a figure for your car in under 60 seconds! Better still, we'll even arrange for your vehicle to be picked up and removed with our UK-wide free collection service! Call 08443 761 020 or fill in the digital form above to find out how much your car could be worth now.
Should I Remove The Fuel Before Scrapping My Vehicle?
For health and safety reasons, we need to get straight to the point with this one: We do not recommend emptying your car's fuel tank ahead of its collection. If done incorrectly, this fuel removal process can be very dangerous and harmful, not only for yourself but also for the environment. We don't need to tell you how volatile fuel can be – the multiple signs hanging around service stations do that. Plus, if you tamper with your fuel tank and the car starts leaking, any collection operative won't be able to take the vehicle. Removing a car with a trail of petrol or diesel following down the road is illegal.
It's also important to mention that if you've told us that your car runs fine and on the day, it can't start because it's out of fuel, the collector may have to re-evaluate the condition of the car – it could go down as a non-runner.
What Happens To My Leftover Fuel?
When your car is being scrapped, the professional ATF workers will remove its fuel using their years of experience and industrial equipment that's fit for the job. Unfortunately, the fuel will be assumed to be contaminated, so it will have to be disposed of, but it doesn't go to waste and it certainly isn't dealt with in a way that will harm the environment. Actually, it's recycled and used in other industries so that it's still able to serve a purpose.
Do I Have To Pay Extra For Fuel Removal When Scrapping My Car?
Your price won't be affected should the ATF dealing with your vehicle need to remove any fuel, so you don't even need to stress over it. We would, for your wallet's sake, recommend not filling the tank the day before a collection though!
Will There Be Complications If I Leave Fuel In My Car When Scrapping?
Not at all. As far as you, the seller, are concerned, everything is taken care of. You don't need to worry about fuel, as long as it's not leaking from your car. If that is the case, please let us know ahead of time.
On the other hand, the buyer of your car will most likely expect it to have fuel left in it, and dealing with this will be just another day at the office for them.
If you're ready to scrap your car and say goodbye to ridiculous petrol and diesel prices, turn to Scrap Cars For Cash and we can get you an excellent deal in under 60 seconds! You'll get free collection as standard, anywhere in the UK, and the money you earn will be in your back the same day that the car is picked up and taken away. Call 08443 761 020 now, or fill in the form above with your vehicle reg and postcode to get a price in no time.