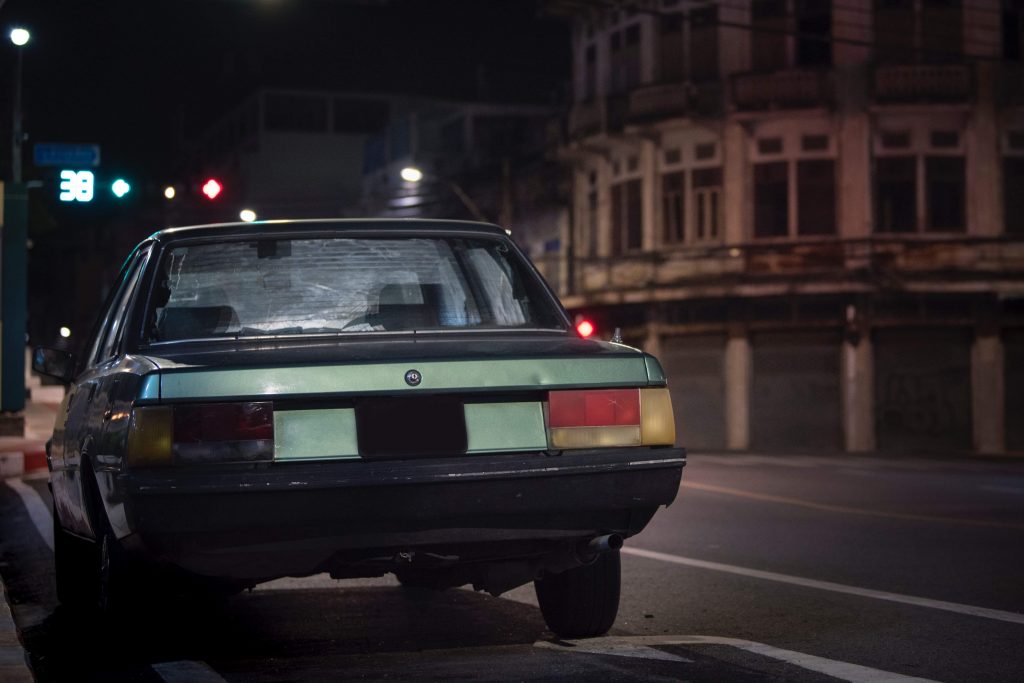 Before the 2010s, the selling a car as scrap was a far less regulated process. It was incredibly easy to take your car to the nearest scrap yard and get paid for it there and then, pocket the cash and go on with your day. The problem with this was that it also made it very easy for other people to sell your car for cash and both they and your vehicle would swiftly disappear without a trace.
And that's not all. Scrap yards themselves could also act shady, claiming that they were going to dispose of your old or damaged vehicle, only for you to find it parked outside your local supermarket a week later. While the 2013 Scrap Metal Dealers Act did crack down on this behaviour – in particular by banning cash transactions – some unreputable outfits still try to bend the law, or break it altogether. Here at Scrap Cars For Cash, we've listed the possible scams that some dealers can try to catch you out with, and how selling your car with us will ensure you avoid them.
If you already know that we're the right choice to sell your car, give Scrap Cars For Cash a call on 08443 761 020 or fill in the digital form above to get a quote in seconds. We'll find you the best offers from scrap or salvage buyers in your local area and even arrange for it to be collected at no extra cost!
How To Avoid Being Scammed
If you're delving into the world of car scrapping for the first time, you might be aware that scams are present but still be so inexperienced that you fall into their trap regardless. There are certain steps you can take to avoid being scammed.
Sell To An ATF
What's an ATF? This acronym stands for Authorised Treatment Facility and you should always scrap your vehicle with one of these. They're authorised to scrap cars because they've been determined by the relevant authorities to do so in a manner that is professional and safe while treating their customers fairly but most importantly, they dispose of your car the 'proper' way. This means that when it is destroyed, professional equipment is used by fully trained staff and any impact to the environment is kept to an absolute minimum.
Do Your Research
Another way of avoiding a scam is to have a full understanding of the scrapping process, what you can be expected to do and also what you should expect the dealer to do, too. Much of this information can be found right here in our Scrap Cars For Cash blog, so we'd recommend reading our posts until you feel suitably knowledgeable about how a car is scrapped.
Ensure You Have Legal Documents
When selling your car, it's important to make sure that all legal documents are on hand. Although it's not actually mandatory, you should ideally have your vehicle's V5C logbook which will need to be signed and sent off. If you try to scrap your car on your own and the dealer doesn't want to involve any logbooks, it's possible that they have an ulterior motive and plans for your vehicle that they shouldn't have – and the car could remain in your name after you've parted ways!
Get A Certificate of Destruction
It also means that the correct documentation is produced, including the Certificate of Destruction (CoD), which every driver should receive to confirm that their car has been disposed of properly and isn't being driven around by a dodgy dealer whilst still linked to you.
Sell With Scrap Cars For Cash
Here at Scrap Cars For Cash, we have no business with those unreputable outfits and partner exclusively with registered ATFs that we trust to scrap your car the right way. Not only will you get the best price for your motor, our buyers will even collect it and take it away to their facility. If you want to be 100% certain that you're not being scammed, sell your car with us.
We'll find you a price in under 60 seconds and will arrange for the car to be collected from you for free, no matter where you are in the UK. Call our sales team on 08443 761 020 or fill in the form at the top of this page to find out how much your car or van is worth now.