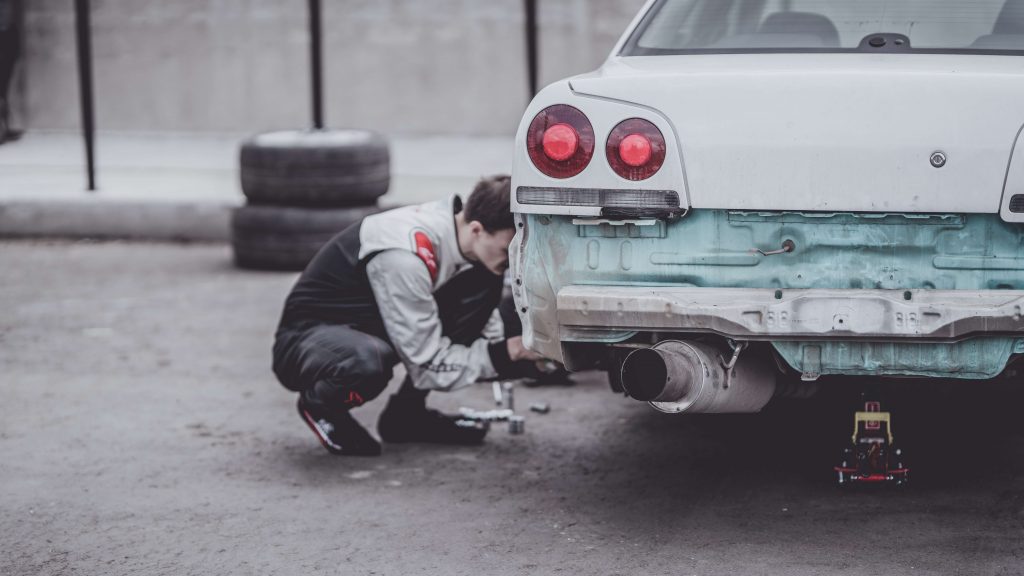 For a car to be declared salvageable after a collision or some other incident, it has to be in a condition from which it can be repaired and restored to a road-legal standard. These cars may very well have been severely damaged in a crash, but with some time and effort dedicated to them, along with a substantial cash investment – likely to total more than the value of the car itself – they can be fixed up and put back out on the road or even on the used car market.
If your car has been given a salvage category, or you've had a bump and you're now staring down the barrel of some nasty repair fees, turn to Scrap Cars For Cash instead and make some money from your old, damaged car. We'll find you the best price for your vehicle, offered by local scrap or salvage dealers, and can even arrange for it to be collected at no extra cost from anywhere in the UK. Your car or van can be collected at a time that suits you and the whole process could be completed in just a matter of days, so find out how much your vehicle could be worth today!
Category S (Structural) Car
A category S car is any vehicle that has not just been damaged, but has actually suffered structural impairment. This means that the formation of the chassis, pillars and other areas of the vehicle that form its underlying structure have become deformed and, as such, even if the car's engine and other mechanical parts are working properly, it couldn't possibly roll along the road in a safe manner.
Unlike cars from the worse-off categories A & B, the saving grace of an S branding is that the vehicle can ultimately be returned to the road after repairs have been made.
Category N (Non-structural) Car
A car placed into category N is the best of a bad bunch, in a nutshell. It's been written off, but the damage is likely to be little more than cosmetic, or at worst it may have suffered an unusual failure of multiple internal components at once. These vehicles can be repaired and made roadworthy again, but it will be a costly job and is not something that any car owner should rush into unless they're absolutely inseparable from their beloved motor.
Difference In Categories
The four categories can be split in two fairly easily – A & B cars must be scrapped. There are no two ways about it. While B cars have the luxury of being broken down and stripped of parts first, all vehicles branded A or B will end up in the crusher.
S & N on the other hand are salvageable, and the difference between the two is ultimately down to the level of damage. Repairing the core structure of a car will be a lot more expensive than fixing up one that only needs some panels or components replaced, but it's also worth considering that a category S car is almost certainly going to need panels and components switched out too. 'Cat S' cars are also often considered less safe to drive afterwards, with their reliability and crash defence being negatively impacted. Expect this to affect buyer interest and the vehicle's market value.
Should I Buy A Category S or N Car?
It could be argued that this is totally down to personal opinion. We've explained the negative points of each category, but we've also touched on the possible pros of seeking out a salvage vehicle.
There's likely to be a lot less competition for a car if it's got a 'Cat S' or 'N' mark on its record, leaving you to browse at your leisure without any real worry that you'll miss out on your dream car for being too choosy. Plus, when you do settle on a vehicle, it's almost certainly going to be on the market for a reduced rate when compared with non-salvage cars of the same age, make and model. Whether you take advantage of this is entirely your call.
If the shoe is on the other foot and you have an old, damaged vehicle that you need to sell, give Scrap Cars For Cash a call and get a quote today. We'll find you the best price offered by scrap and salvage buyers in your local area, no matter where you are in the UK and a collection agent will even pick up your vehicle for free. Call 08443 761 020 or enter your vehicle registration and postcode into the form above and get your car valued now!