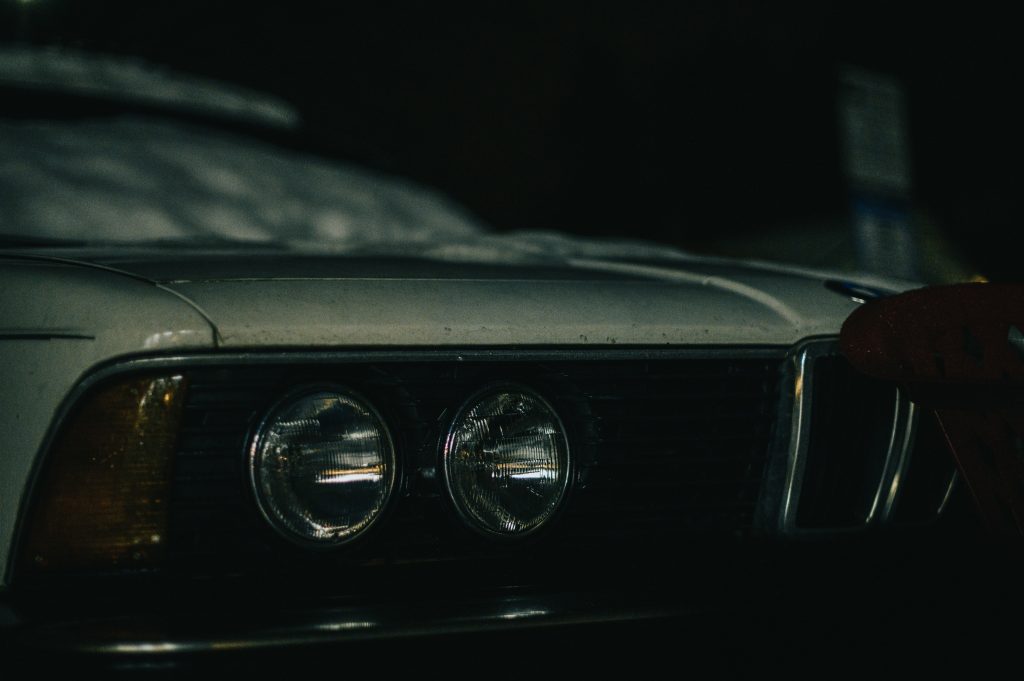 If you're in the market for a new motor but don't want to spend a small fortune on something just to get you from A to B, then you might not find what you're looking for on main dealer forecourts or mainstream online listings. Instead, could find a bargain in the place that many drivers wouldn't dare venture – the salvage vehicle market. However, before you start looking at cars that have been previously written off, it's important to know that not every car is repaired equally. Your bargain buy could end up being a bit of a nightmare.
If your current car is ready to become scrap or salvage itself, or if you took a chance on a salvage motor already and it's let you down, turn to Scrap Cars For Cash today and get a price for your vehicle in under 60 seconds. We'll find you the highest offers from scrap and salvage buyers in your local area, no matter where you are in the UK, and even arrange for your car or van to be collected from you at no extra cost. Give us a call on 08443 761 020 or enter your details into the digital form above and find out the value of your car almost instantly!
What Is A Salvage Car?
A salvage car is any vehicle that has previously been written off after suffering significant damage. Whilst the damage was not so severe that the car had to be destroyed entirely (this does happen, and we'll talk about it further down the page) it does mean that the investment of time, money and effort to repair the vehicle is too extensive to make it worthwhile. However, from a legal perspective, the car is redeemable – or salvageable – meaning that it can be put back on the road safely once the required repairs have been completed.
How Are Salvage Vehicles Categorised?
When your insurance company writes off your car, it will be placed into one of four categories. These groups are titled with a single letter each – A, B, S and N – and are used to describe not only the extent of your vehicle's damage, but also what can be done with it next.
Category A – Scrap
Category A cars are the most severely damaged and must be scrapped in their entirety. No parts can be salvaged and returned to the road in any vehicle safely. If your car has been given a 'Cat A' branding, it's time to get rid.
Category B – Break
'Cat B' cars aren't quite as hard done by as those in the previous category, but they also must be disposed of and will never be roadworthy again. The difference being that category B vehicles can be stripped of surviving parts, which can be used individually in other cars.
Category S – Structural
Category S encapsulates cars that can be put back on the road legally, once they've been repaired. Their damage is still quite significant, with the structure of the vehicle – the chassis, pillars, etc – having been impacted (literally) by the crash and knocked out of shape.
Category N – Non-structural
'Cat N' cars are still write offs, don't forget that, but their damage is likely to only be cosmetic. They might not be dangerous and can be released back onto the road once repaired, just like category S vehicles, but it's important to remember that the fees to fix them up might outweigh their actual value.
Another vital piece of information to bear in mind – any car that has been placed into a salvage category will have that branding for life. I cannot be removed.
How To Calculate The Value Of A Salvage Car
There are a few factors that influence the value of a salvage car. The make and model can have an impact on the price, along with the condition of the vehicle. If it has more parts intact, you're likely to receive a higher price. There's also the ever-changing market value of metal to consider, which can change the price of any car.
If your vehicle is ready to be salvaged, or scrapped entirely, then contact Scrap Cars For Cash and find out how much you could get for your car in under 60 seconds. We'll locate the best price in your local area, using just your postcode and vehicle reg, and even sort out free collection for your car, too! The whole process takes just a few days, from initial quote to payment!