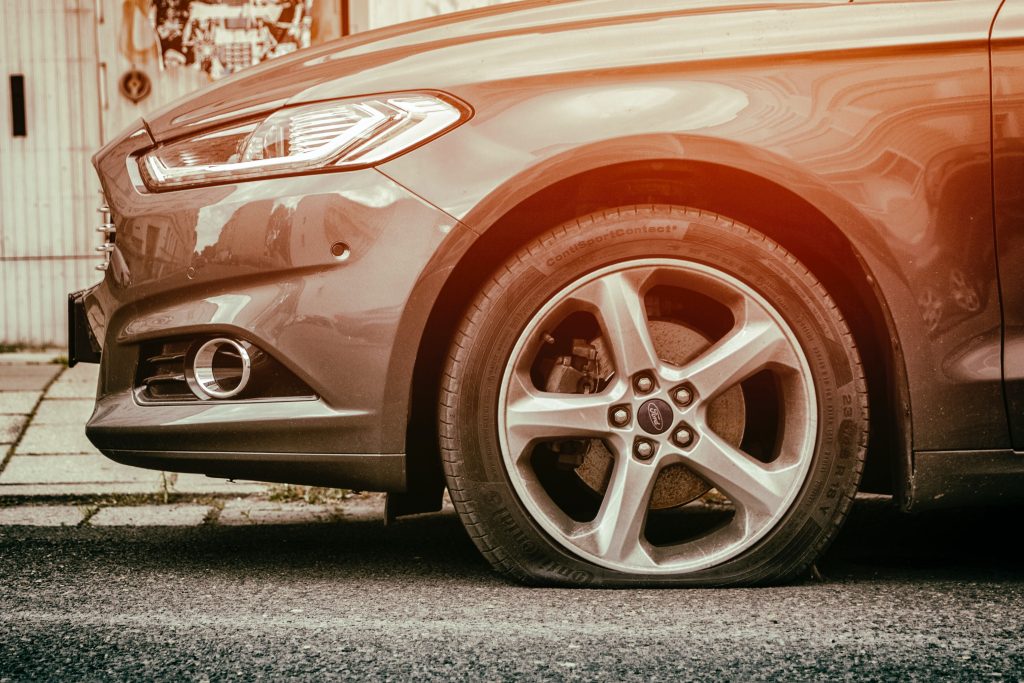 It's one of mankind's oldest inventions. In fact, it's so old, so basic and yet, so perfect, that it's the subject of an idiom about not trying to improve on something that already works as good as it needs to. We're talking about the humble wheel, without which our cars would be going nowhere either fast or comfortably. What, then, can you do with a car that's missing this essential component… besides simply buying a new one, of course? Can you scrap it? Find out with Scrap Cars For Cash.
Whether your car has all four wheels intact or not, give us a call on 08443 761 020 or fill in the digital form at the top of this page and we'll be able to get you the best price that the market can offer for your motor in less than a minute. We even include free collection of your car as standard, anywhere in the UK, and the whole Scrap Cars For Cash process can be completed – with cash in your bank – in a matter of days.
Will A Missing Wheel Lower The Price Value Of My Car?
Generally speaking, if a car is missing any of its heavier components, it's likely to be worth less to scrap or salvage buyers. This is because the value of a scrap car is mostly calculated by its raw weight, since that gives an idea of how much metal an Authorised Treatment Facility (ATF) will be able to get from it. Of course, this is just a generalisation and there are plenty of other factors that influence the prices you'll be offered for your wheel-less car.
Another factor that can have a negative impact, however, is the costs incurred by the vehicle's collection agent. Collecting a car that's missing a wheel or has a flat tyre is going to provide extra challenges that will require different equipment to overcome, and potentially even specially trained technicians, too.
Can I Get My Wheel-less Car Collected?
The typical car collection process involves bringing a truck with a ramp and simply rolling the car into place on the flatbed or track where it can be secured and transported. If your car or van is missing one or all wheels, this won't be possible, so specialist equipment will have to be acquired and deployed to get the motor loaded safely.
Some ATFs may not have this equipment, or may not have trained every member of staff to use it if they do, meaning that these facilities will be unable to deal with your car at certain times, or perhaps altogether.
What To Do If I Can't Get My Wheel-less Car Collected
We will always do our best to find a buyer willing to undertake even the most challenging of collections, but if you think it's going to be a real problem, the solution might be as simple as heading down to your local scrap yard as a buyer, rather than a seller.
It's going to sound very counterintuitive, but the simplest way to sell your car as scrap if it's missing wheels or has a flat tyre might actually be to purchase the cheapest wheel or tyre that you can find. Bear in mind that it doesn't even have to be driveable or pass an MOT (as long as the car is SORNed), it only needs to be capable of rolling onto the collection truck.
Plus, if this sounds like it's going to cost you money, think about it like this – once the car is sold, it'll be worth more with those wheels than without, so they might end up as being completely free when all's said and done.
If you're not ready to scrap your car, wheels and all, give us a call on 08443 761 020 and Scrap Cars For Cash will get you the best price for your motor. Alternatively, you can enter your details into our digital form to get your quote online but however you contact us, you'll be getting access to a UK-wide network of scrap and salvage dealers who will collect your vehicle free of charge! Find out now how much your car or van could be worth!