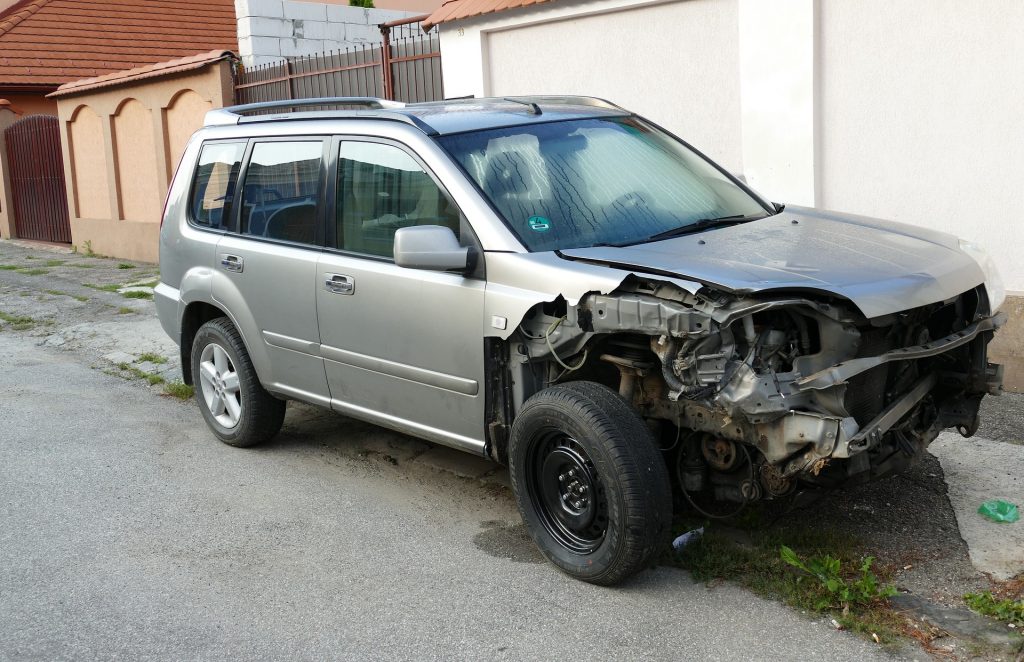 After your car has suffered damage in an accident or even through gradual wear and tear, most drivers are left at a fork in the road. One path involves investing time and money – or worse, your no claims bonus – into the vehicle, but can restore it back to its former glory. The other will see the vehicle disposed of, which will save you the repair fees (and probably more in the future) whilst also giving you a tidy lump sum of profit almost immediately. Of course, you'll end up without your original vehicle, though you'll have cash to spend on a new one.
There are pros and cons to both repairing or scrapping your damaged vehicle. Here, we're going to discuss each side of the coin in detail.
But first, if the points in the intro have made up your mind and you want to scrap your car, the best place to start is right here with Scrap Cars For Cash. We'll find the best price offered by a local Authorised Treatment Facility (ATF) and we even offer free collection of every vehicle for every customer nationwide. So, regardless of your location, get a quote today by calling 08443 761 020 or filling in some basic information on our website and find out the scrap value of your vehicle right now!
Scrapping Your Damaged Car
Depending on the level of damage your car has suffered, choosing to scrap it could be a no-brainer. If it's no longer capable of driving or the repair costs outweigh its value, the vehicle's time is probably up. That said, any car can be scrapped. Even the most minor damage in the wrong area could end up writing off your vehicle or proving too difficult and time consuming to fix. Luckily, Scrap Cars For Cash has simplified the process to remove any hassle from our customer's experience and ensure the whole thing can be done as fast as possible.
Benefits Of Scrapping A Car
As we said at the top, there are pros and cons to both scrapping and repairing which should be weighed up when you find yourself in possession of a damaged vehicle. Let's talk about scrapping.
It reduces your outgoings – Choosing to scrap your car will, of course, prevent you from having to pay for the labour and materials that are involved with fixing up a damaged vehicle. Professional mechanics are highly skilled and as such, can charge a small fortune for their services.
It makes you money – Not only does it stop you from spending cash, it also makes you money too. When scrapping with us, you'll receive an offer from the highest paying ATF in your area and that money will be paid directly into your bank account on the day that your car is collected by them.
It's fast – Repair jobs can be lengthy, especially if you feel brave enough to tackle it yourself. You could end up with a car that's out of action for a substantial amount of time. Scrapping it, on the other hand, takes days and while you're left without a vehicle, you'll have earned some money to spend on a new motor.
Benefits Of Repairing A Car
Now, let's go over the benefit of fixing up your vehicle so that it can get back on the road.
You get to keep your car – This one might go without saying, but don't overlook just how attached you and other drivers can become to their car. If you've owned it for a while, you'll know just how to get the best out of it when you're behind the wheel, where all the buttons and knobs are on the dashboard and you might have even set up your radio station 'favourites' setting or connected your phone via Bluetooth. Who knows what car you might end up with next – sometimes you don't know what you'd got until it's gone.
Is Scrapping Or Repairing Better For The Environment?
Many people might think that this is an easy one to answer, but they'd be wrong. While repairing your car will keep it going for longer, scrapping it is actually more eco-friendly than you might think.
In fact, government legislation states that at least 95% of every single vehicle must be recycled after it's taken to an Authorised Treatment Facility (ATF) so whatever you do, the environmental impact has been taken into account and minimised as much as physically possible.
If you've now decided that scrapping your damaged car is the best course of action, get in touch with Scrap Cars For Cash by phone on 08443 761 020 or get a quote in under 60 seconds online by filling out the form on our website. We offer free collection all over the UK, no matter what condition your vehicle is in, and you'll be paid the same day that the car is picked up.