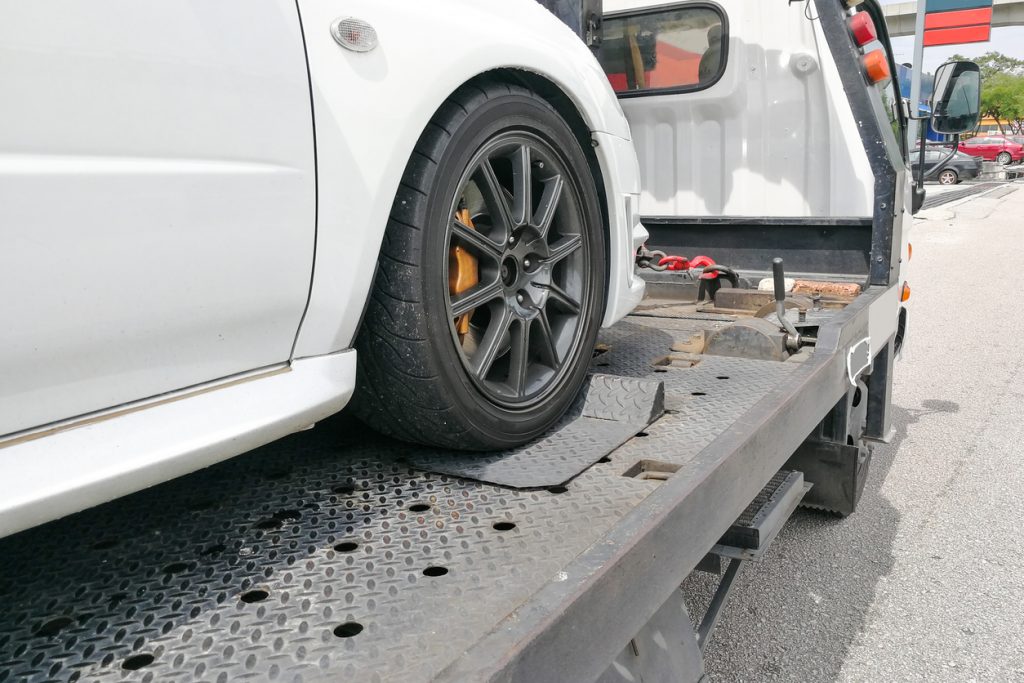 Owning a car is quite a big deal. There's a lot of documentation to be filled in and, of course, many bills to pay even when you're not driving it – unless you're in a position to SORN it, that is. But what can you do if this vehicle that's chipping away at your savings is too old, run down and unreliable to even earn its keep?

Sitting on it for another few months or years definitely isn't the right answer. To clear some space outside your house and not only save money, but also make some, selling it is the best course of action. With Scrap Cars For Cash, this won't be the lengthy, arduous process that you're imagining. In fact, we can give you a quote in under 60 seconds and could have your old car sold with money in your bank account in just a couple of days.
Scrapping Your Old Car
If your old car really is starting to show its age, whether that's in its appearance or its performance, it might be in such a poor condition that even the finest salvage technicians can't strip it down and remove anything useful that might remain. This is more common after a collision, particularly if the vehicle has been written off by its insurance company and branded 'category A', which means the car legally can not be salvaged and must be crushed outright.
Whatever the reason for significant levels of damage, if your car is in a really poor condition, it'll probably have to be scrapped. The scrapping and salvaging processes are almost identical from a Scrap Cars For Cash customer's point of view, and your vehicle will still be collected free of charge.
Salvaging Your Old Car
If your old vehicle is still in a reasonable condition and you feel it just needs a bit of time and money invested into it that you can't or don't want to offer, then it might be better suited to salvaging instead of scrapping. As we said above, the process that our customers undertake is almost exactly the same, albeit with a few more questions regarding the details of your car's condition when salvaging. The sales process is just as fast, so you can still have money in the bank in a matter of days.
Once the vehicle has been taken away, the salvagers will get to work breaking it down and removing any and all parts that can be reused. Alternatively, the technicians may decide that your old car is actually in a position to be restored itself. Whereas you would have to pay a mechanic hundreds or thousands of pounds to fix it, a salvage buyer will have access to spare parts from other salvaged vehicles to transplant into your old, sold car to give it a new lease of life.
Trading Your Old Car
There is an alternative to using Scrap Cars For Cash, of course. You could independently seek out the highest price for your old car, but this raises a whole host of potential problems.
First of all, it requires you to either visit or at least phone every single scrap yard in your local area. This could be incredibly time consuming and, if you opt to visit each one in your old car, you might end up either selling it to the first scrap dealer you meet for a low price, or spending a chunk of the car's value on the fuel to get you to each one!
There's also the question of legitimacy. Scrap Cars For Cash only work with professionally registered Authorised Treatment Facilities. Without access to our network, you might end up selling your car to an unreputable dealer. Perhaps you've take an 'out of sight, out of mind' approach to this? Consider the fact that if your car ends up being used illegally after you've sold it to a conman, you will be liable for any motoring fines that are racked up.
Scrap Cars For Cash has simplified and streamlined the entire process, allowing you to find a licensed buyer for your car without having to leave your home.
Get A Quote To Sell Your Old Car Today
If you need to sell your old car but don't want the hassle and time wasting that comes with selling privately, Scrap Cars For Cash can get you the best price around from local, professional scrap or salvage buyers. We cover the whole of the UK and offer free collection for every customer nationwide. Call us on 08443 761 020 or enter your postcode and vehicle registration into our online form to get a quote today and you could be sitting on a healthy lump sum of cash in just a few days.