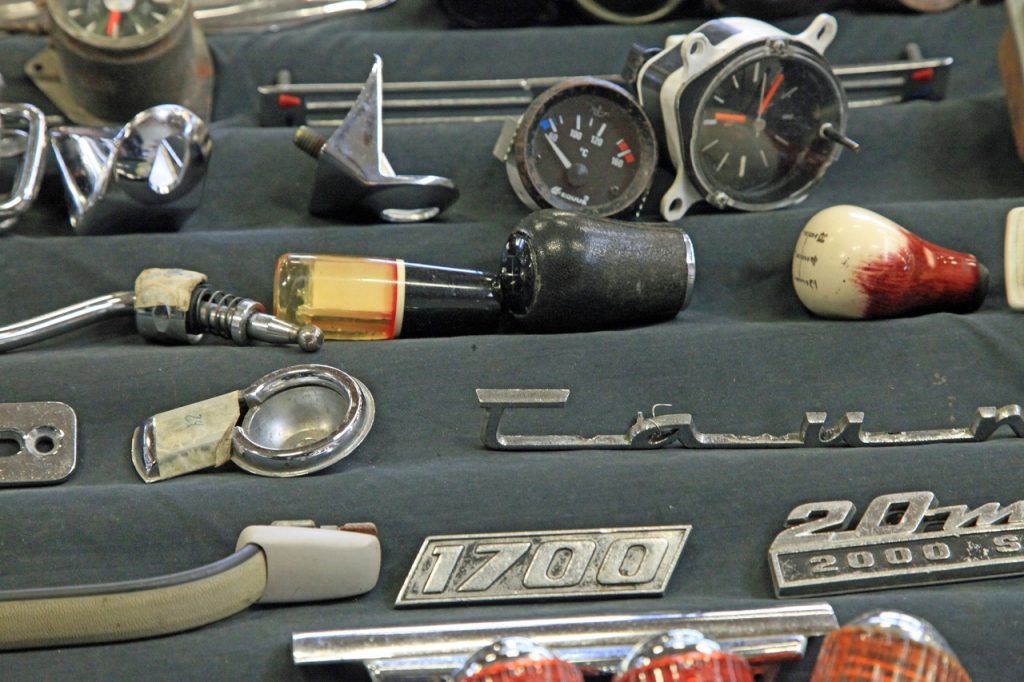 When your car has met its end and is ready to be taken away for scrap, it's important to bear in mind what's going to happen to it once it arrives at the Authorised Treatment Facility (ATF) it's destined for. Your vehicle will be broken down and then crushed, with every bit of it being disposed of before at least 95% of its mass is recycled. That means that anything that's inside or part of the car or van in question will also be disposed of. We've put together a list of everything you should remove from your car before scrapping it.
Confident that your car is ready to go? Give Scrap Cars For Cash a call on 08443 761 020 or get a quote by entering your vehicle reg and postcode into our online form and we'll find you the best price for your car in under 60 seconds. We only work with professional scrap and salvage buyers who are equipped to dispose of your vehicle safely and in line with all legal regulations. Plus, because our network hosts ATFs all over the UK, we can arrange free collection for your car or van no matter where you are in the country! Get a quote today and find out how much your motor could be worth!
Ensure To Remove Personal Belongings
The last thing you want to do when you're sending your car off to the crusher is to include precious personal items that you certainly aren't ready to be parting with. Before handing over the keys, it's vital that you check all the nooks and crannies of your car – rear seat pockets, side door compartments, centre console storage and, of course, the glove box.
If you leave something behind and you're lucky, the ATF might find it and offer to mail it back to you. If you're not, it will probably be destroyed along with the vehicle itself.
Remove Car Licence Plate
The number plates attached to your car are fairly easy to remove, but should you do so? If it's a non-private plate number, then no – you should leave both front and back attached to the car. When a car is scrapped, the registration number effectively dies with it, meaning that the plate is useless for anything other than decoration. If, by chance, your allocation of random letters and numbers does mean something to you, you could display the plate in your home, but it should go without saying that sticking these plates onto another car is illegal – without the proper paperwork, that is.
Yes, if you really want to keep hold of your randomly allocated number plate and transfer it to another car, there is a little-known method for doing so. You'll have to fill in a V317 form for the DVLA, so it's certainly not as simple as transferring it over and forgetting about it.
Private plates are a different matter, and you probably should save these from the scrap heap by removing them. With privates, you own the right to the alphanumeric code that's inscribed upon them. The trouble is, it's still not as simple as taking them off and sticking them on a new car. In fact, it's not even a case of doing so before letting the DVLA know.
You'll need to fill in a DVLA form titled V778 Retention Document, and this must be done before the car is scrapped otherwise you risk losing the rights to the plate.
What Does An ATF Remove Before Scrapping Your Car?
Once your car has arrived at its final destination, it's not sent into the crusher entirely intact. As we mentioned above, it's broken down first so that it can be disposed of and recycled properly. This involves separating the different parts based on the materials they're made from. The process usually strips your car down to the following elements:
Tyres
Windows and other glass
Battery
Bodywork and other metals
Interior plastics
Oil
Catalytic converter
These materials can be used to build other cars, plus everything from rubber playground flooring to fancy jewellery.
Now that you know what you should take away from your car, let's get started with the scrapping process. Give Scrap Cars For Cash a call on 08443 761 020 or get a quote online by filling in the form at the top of this page. We help drivers from all over the UK dispose of their vehicles, whether they're in a city centre or remote village and, as always, we'll find you the best price with free collection included.