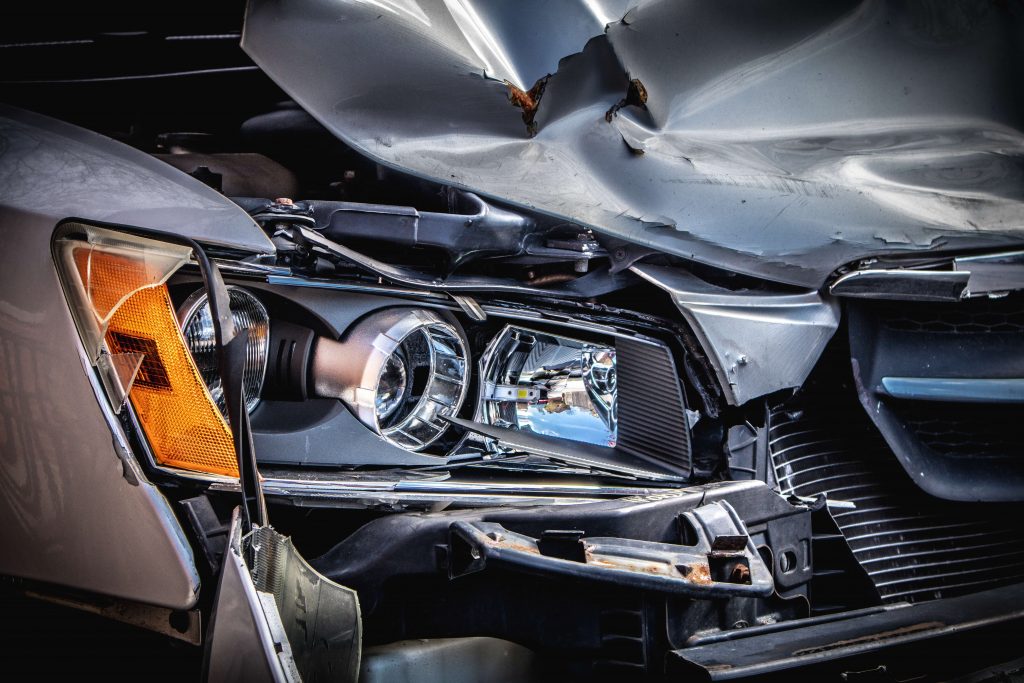 Selling any vehicle can be a challenge, depending on the current market. You might find that a car as old as yours isn't as in-demand as it once was and that the only way to garner interest is to cut the price down lower than you'd like. Or, you could find that potential drivers want to get as much for their money as possible, comparing every gadget and gizmo that your car has installed with those in another 'for sale' vehicle. You could even end up with some buyers scrutinising the tiniest of imperfections that your vehicle is carrying, like minor scratches or dents.
So what do you do if your car, van or commercial vehicle needs to be sold despite having suffered some damage? Whether it really is from a minor mishap, more serious cosmetic damage or even a major component failure, follow Scrap Cars For Cash's guide to selling your damaged vehicle.
Want to fast track your car sale and get offers from buyers right now? Contact Scrap Cars For Cash on 08443 761 020 or get a quote online and we'll find you the best price for your damaged vehicle from scrap and salvage buyers in your local area. We even offer free collection all across the UK for every customer! So, give us a call or enter your postcode and vehicle registration online now for a price in under 60 seconds!
Can You Sell A Damaged Vehicle?
There are two ways to look at this question:
Yes, you can sell a damaged vehicle, meaning there are no rules or laws against it. But, can you find a buyer for a damaged vehicle? That's a different kettle of fish entirely.
Finding a buyer for a car that's suffered any kind of damage will be incredibly difficult, if you try to do so privately. Unless you've listed it with a very low asking price (just how low depends on the extent of the damage) then the chances of someone wanting to take on a restoration project are slim to none. Of course, if the vehicle in question is a classic that needs some TLC, you could end up with more interest…
If not, then your next best option will be to sell it with us at Scrap Cars For Cash instead, where we'll find the best offers for it regardless of the damage it's suffered. We'll even offer you free collection, so the vehicle can be removed promptly and you'll be paid the same day.
How To Sell A Damaged Vehicle
Selling privately is one option, if you're prepared to lose a substantial amount of the undamaged value, but selling the vehicle as scrap or salvage will be a faster and likely more profitable experience. Scrap Cars For Cash can handle both scrap and salvage vehicles and are able to assess which category your vehicle falls into. Give us a call on 08443 761 020 or get a quote through our website and with some information about your damaged vehicle, we can determine whether it's fit for breaking down or needs to be sent straight to the crusher, plus we will of course tell you how much money you could make from selling it.
The process is very simple – once you've contacted us, you'll be sent an offer for your vehicle from a scrap or salvage buyer who is local to you. If you choose to accept this offer, you can then arrange a collection date and time that suits you. Then, you just need to ensure you have the required documentation to hand when the vehicle is picked up.
How Much Can I Get For A Damaged Vehicle?
When trying to sell a damaged vehicle to another driver privately, you're never going to receive the same amount of cash that you would if selling it in good condition. While damage will affect the value of your car as scrap or salvage, the impact it will have is likely to be less. After all, a scrap buyer won't be too offended at the sight of the odd dent or scratch, especially if the car is just going to crushed down anyway.
A private buyer, however, could be totally put off by even the slightest blemish, so be prepared to negotiate if you attempt to sell the car in this way. Scrap Cars For Cash, on the other hand, will never renegotiate a price once you've accepted the offer. As long as the car is as you described, your payment price is guaranteed.
What Information Do I Need To Sell My Damaged Vehicle?
If you choose to sell with Scrap Cars For Cash, any information you can tell us about the condition of your vehicle – including any service history – will be helpful and could increase your price, but it is certainly not mandatory. All we need to give you an initial quote is the vehicle registration and your postcode, then upon collection you'll need to present the vehicle's V5C logbook and a form of photo ID.
Selling privately is a different story, with any prospective buyer certain to want to view the car (and maybe even test drive it) whilst also being informed of the vehicles history – number of owners, MOT faults, service history and, if it's damaged, any accidents it's been involved in and any repair work that has been performed. You might also find that they want to get the vehicle looked over by a mechanic to see just how bad the damage is or how professionally any repair work was completed. After all this, you'll still want your V5C logbook to hand so that the appropriate paperwork can be signed and sent away.
If that sounds like a lot of hassle but you still want your damaged car sold, Scrap Cars For Cash will find you a buyer and the whole process will take no time at all. In fact, from the first point of contact to the money being paid into your bank account, you could be looking at just a couple of days. So, if you want a quick sale at an excellent price, with free UK-wide collection meaning you won't even need to leave your home, Scrap Cars For Cash should be your first port of call. Call us on 08443 761 020 or get a quote online and find out how much your damaged vehicle could be worth as scrap or salvage today.