When you buy a car, there's always an element of uncertainty around how long it'll last before something goes wrong. Cars that are fresh off the production line should be more reliable, but won't be totally invincible, while buying a second-hand vehicle can sometimes feel like pot luck. That's why it's always important to do some research before you lay down your cash and why we've put together this list of the top 10 cars that have problems with their transmissions.
Got a problem with your car? It doesn't need to feature on this list in order for it to be scrapped. You can get a scrap car price with us here at Scrap Cars For Cash, where we'll find you the best offers from local scrap dealers in your area. Our network of dealers spans the nation meaning that we can help you sell your car wherever you are, and we'll even arrange for it to be collected from you free of charge. So, call 08443 761 020 or enter your vehicle reg and postcode at the top of this page for a quote today.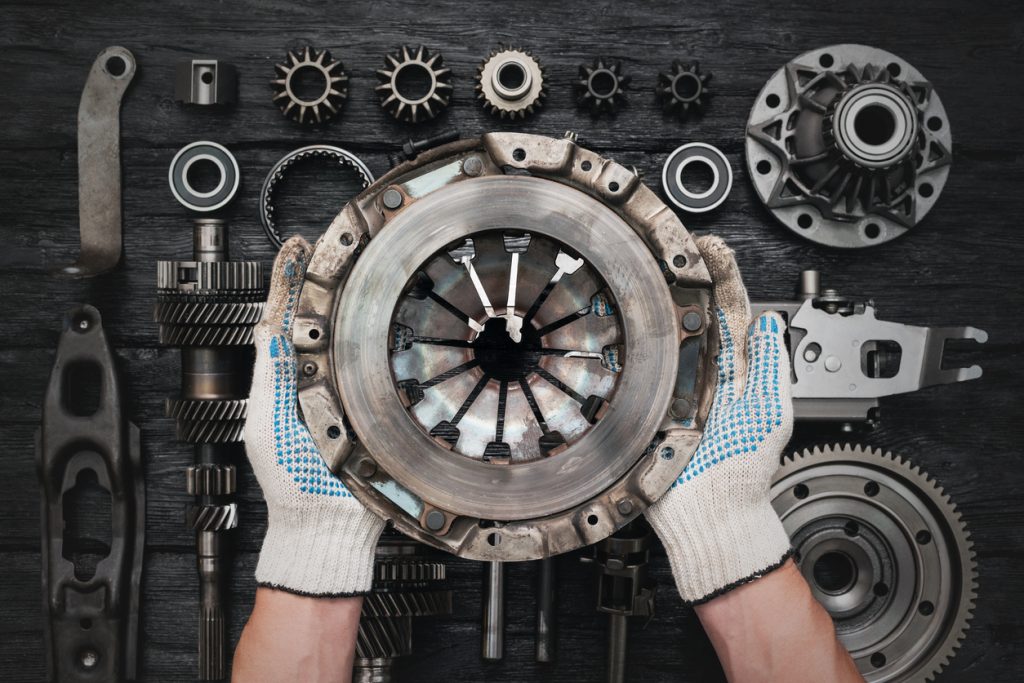 Ford Powershift Automatic Transmission
The Ford Powershift transmission used in its automatic cars had problems that the manufacturer was aware of before production began, but the American company went ahead and used it anyway. The dual-clutch system, which also operates dry (lacking the use of hydraulic fluid) means that it often slips and struggles with rough engagement.
Kia Venga Automatic Transmission
The Kia Venga struggled with its automatic transmission, often feeling underpowered because of it. Some Kia users also reported that in certain situations, like pulling away at a roundabout, the gearbox had trouble getting the car moving because it would shift up too early, giving the car minimal acceleration power.
2018 Toyota RAV4 Transmission
Generally a reliable car, 2018's RAV4 did suffer with some unlikely problems, particularly with its automatic transmission (you might be noticing a trend, here). However, these issues are far less serious than those in the Ford Powershift gearbox, mainly impacting the ability to put the car into reverse. This could sometimes be a bit rough, but there were also claims that transmission shudders were present at medium speeds. Toyota saved face by extending warranties for customers affected by this.
Suzuki Ignis Automatic Transmission
Another automatic transmission makes this list, with similar problems all round for the Suzuki Ignis. Slipping transmissions resulting in rough shifting and jerky acceleration, particularly shortly after starting the engine, can be common. However, a faulty torque converter can also cause issues that result in the clutch failing to engage properly.
Ford Kuga Transmission
It's another Ford, and once again it's the Powershift dual-clutch causing problems. These transmissions are so susceptible to breaking in fact, that it's not uncommon for them to give out before they even hit 100,000 miles!
VW Crafter Transmission
Reliability is arguably more important in a van than a car since it's likely that your livelihood could come crashing down if things break. That's why the transmission problems in the VW Crafter can hit drivers hard. A lack of lubrication can cause havoc, while clutch engagement problems are also prevalent.
2013 BMW X3
This 2013 model suffers from delays in shifting gear, with jumping and grinding when accelerating also being common. Shaking or juddering is well documented too, as is the case with many of the other cars on this list. BMW drivers might even notice a burning smell or whistling noise from under the bonnet.
2015 VW Tiguan Transmission
This 2015 Tiguan suffers the same problems as the BMW X3, listed just above, while the automatic transmission version also features faults like many of the other cars on this list, including the lethargic pulling-off from roundabouts or other standstill scenarios.
2023 Kia Sportage Transmission
The Kia Sportage, despite being a very recent addition to the market, struggles with its transmission at times. The clutch is known to slip and suffer from rough gear shifting, however there is a known issue involving bolts rubbing through some of the vehicle's wiring.
Fiat 500 Dualogic Transmission
Not only does Fiat's Dualogic gearbox suffer from the classic transmission problems that many of those on this list are also struck down by, it's also very expensive to replace!
Selling A Car With Transmission Problems
If your car is giving you trouble due to a dodgy transmission, sell it now with Scrap Cars For Cash and you could earn some money to put towards a more reliable model. We've got scrap buyers positioned all over the UK, meaning that wherever you reside, we can help you sell your car for a top price. We'll even arrange for it to be collected from you at no extra cost to yourself! Give us a call on 08443 761 020 or enter your details above to find out what your car or van is worth now!